Eating Well The Farmgirlfit Way: Nutrition Challenge
At Farmgirlfit, we believe that eating well is essential to living a fit and healthy lifestyle. Our approach is based on a few simple rules that start to form life-long habits. For the month of September, we challenge you to follow our guidance, and notice the effect on your performance and your body! Find our 10 Rules for Eating Well, and the rules for the September Challenge HERE. It's not too late to join in…talk to a coach. And, stay tuned throughout the month for additional resources, including upcoming Q&A sessions at both locations!
Pennies for Pull-Ups Prep
Our annual Pennies for Pull-Ups challenge and fundraiser is right around the corner. Each October this is how we celebrate our anniversary: a challenge for our members, and an opportunity to give back to the community that has given us so much support. This year, we're starting the prep work a month early. Every Wednesday in September, we'll be offering Shoulder Strengthening classes to prepare for October. Read more HERE, including the schedule of complimentary classes.
Early Risers Run Club Continues
If you're looking for a little extra motivation to keep running as we head into the Fall months, our informal running club continues to meet at the Spokane location every Thursday morning at 5:30am. Any and all runners are welcome to join (members and non-members) of all running levels. Every run is "no-drop" meaning no one is left behind, and distances vary from 3 to 6ish miles. Yes, it's early, but so nice to have done before all the other responsibilities of the day come calling…and you may even make a new friend or 2!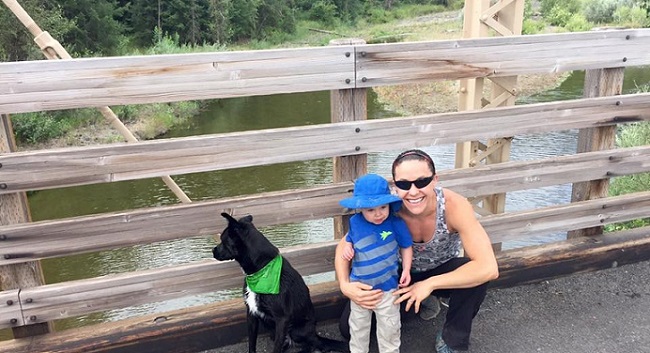 Sept. 5th: CLOSED Saturday Labor Day
Both locations will be closed this Saturday (Sept. 5th) for the Labor Day holiday. Get outdoors and use your fitness for fun! Show us what you're up to: Tag your pics on social media with #FGFLaborDayGrind. Monday resumes a full regular class schedule!
Sept. 11th: "Back to jewels" shop night
Who says back-to-school is just for kids?!?! We had so much fun with our "Sparkle and Sweat" shop night at the Cd'A location, we're doing one in Spokane. The date is Friday, September 11th, from 4-7pm. We'll have our regular PM class schedule, so come earn that sweat equity, then put it towards a little treat for yourself. There will be Stella and Dot jewelry on hand courtesy of Coach Michelle, as well as Olive + Boone, and Jean & June, including their special line for the Believe Campaign.
Sept. 19th: Co-Ed Grind and Garage Sale
Do you have some goods you could stand to part with? Then let's have a Garage Sale! Mark your calendars for Saturday September 19th at the Spokane location. This event will be advertised and open to the public! We're providing the location, you provide the goods, and are responsible for your own sales, tender, and clean-up. We'll have tables available to rent—you can share with another member, or bring your own. Setup begins at 9:00. Doors open at 10:00, and sale will last until last item is sold (or 3:00pm). LOOK for a sign-up sheet at the gym. The only Grind will be at 8:00am, and will be a co-ed affair!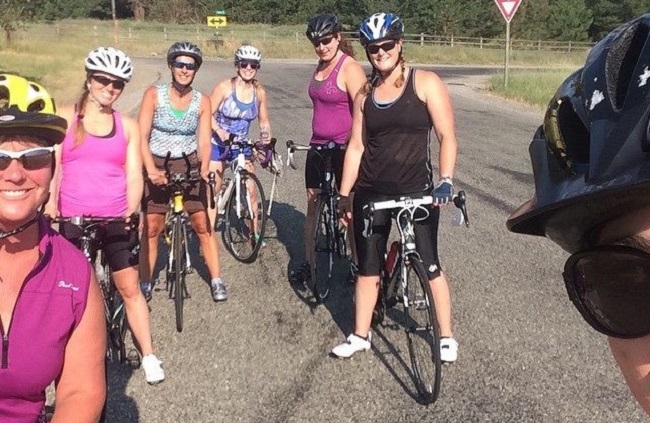 Sept. 26th: Two Opportunities to Join Us in the Community
Coeur d'Fondo & Oktoberfest: 2015 is the 4th year of the Coeur d' Fondo bike ride around beautiful Lake Coeur d'Alene. There are 5 distances to choose from, all ending at Oktoberfest in downtown Coeur d'Alene. Your race entry fee includes entry into Oktoberfest, a commemorative mug, complimentary food and refreshments [hint-hint: Beer Garden]! Jeni D. and Jaunessa are in…are you?
Happy Girls Run: The Happy Girls Run returns to Spokane for its 2nd year. The scenic course includes a mix of challenging trails, groomed paths, and paved surfaces through Riverside State Park. Join Liz and Jenni N. for the Half Marathon, or choose the 5k or 10k distance!