"It has been a LONG journey but FGF gave me the jump start I needed to finally enjoy exercise, and more importantly, get out and enjoy life!"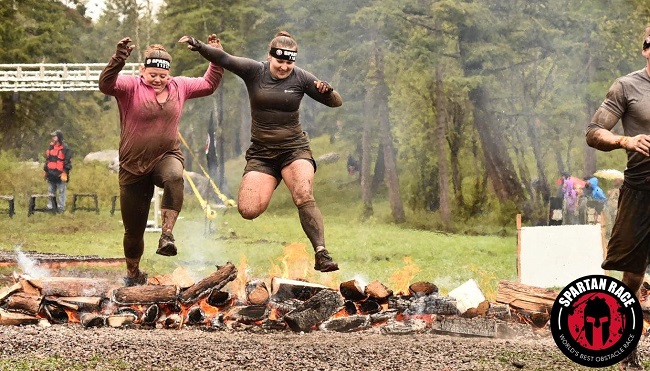 Member Of:
Farmgirlfit Cd'A
Occupation:
Veterinary Technician
Tell us about your fitness journey. How did you come to Farmgirlfit?
My fitness journey has been a long one. I moved to North Idaho 6 years ago from California. California was the beginning of my fitness journey. I was a cheerleader for 10 years, surfed any chance I got and LOVED swimming and hiking in beautiful Sonoma and Marin counties. Once I moved to North Idaho, things just went backwards. My fitness journey kind of stopped.
So in the summer of 2016 I decided I needed to make a change for the better. My good friend Becca introduced me Farmgirlfit, and I haven't looked back since! I have started to enjoy Idaho's beautiful landscapes, getting out on the water and going to The Grind twice a week. I've started running in 5k's, and achieved the Spartan sprint race earlier this year! It has been a LONG journey but FGF gave me the jump start I needed to finally enjoy exercise, and more importantly, get out and enjoy life!
What has been your greatest fitness/performance accomplishment so far?
My greatest accomplishment so far has been running the Spartan sprint race!! FGF has primed me, mentally and physically, to not let any obstacles stand in my way! No matter how difficult or overwhelming they seem, even if burpees are the penalty, I got this! 😉💪
What are your next health and fitness goals?
My next fitness goal is to do the Rathdrum Adventure Race (an alternative triathlon) in September!
Who/what inspires you to be fit?
My sister. She is such a great role model, and has been such an inspiring foundation for me on my fitness path. She may be 1000 miles away but she is always there for me to call and tell her my PR for the day!
Favorite exercise at FGF is? Least favorite?
My favorite is Turkish Get-Ups and my least favorite is anything to do with running!
Favorite workout song?
OOO Sail by AWOLNATION. Definitely a MUST for the 6:30pm class!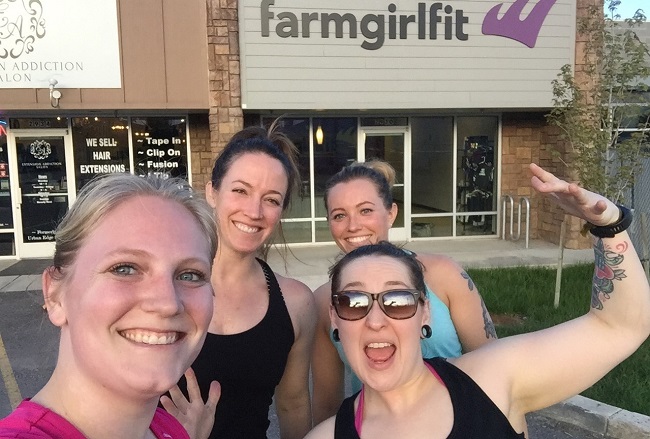 When the Grind is kicking my butt, I'm thinking…
"I've got this, there are only 20 F'ing minutes left!"
My favorite thing about Farmgirlfit is:
EVERYTHING! From the coaches to the ladies I am blessed to work out with in class. My other favorite is the variety of different classes they have to offer.
Do you have a funny Farmgirlfit story, or favorite memory?
I have so many stories but my favorite memory is bringing my fiancé to the co-ed 4th of July Grind. Jeni D. was yelling at me to not stop. The look on my fiancé's face was priceless!!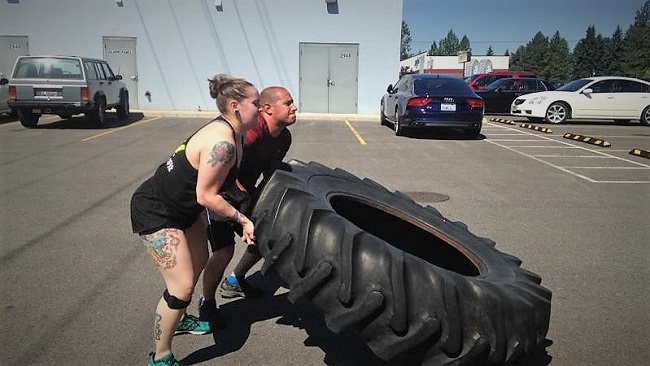 How has the rest of your life been influenced/impacted by Farmgirlfit?
Farmgirlfit has taught me that I AM capable. I CAN run 800m without thinking I am going to die. I CAN deadlift 150 pounds without thinking twice. I CAN do anything I put my mind to.
Words that inspire me?
"Too often we make our own cages: of the mind or the heart. We have the keys to unlock them. We only need the will to use them. Unlock your heart, love freely. Unlock your mind, live freely" ~ Nelson Mandela
When you're not pumping iron at FGF, what does the rest of your life look like?
I am such a homebody, but I love taking my kayak out on the lake when I can!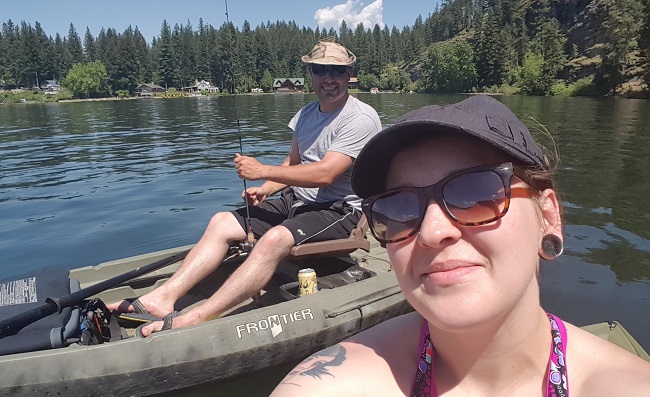 My happy place is:
The beach
I'm proud…
of ME! 💁‍♀️
Team I'm always rooting for:
I don't watch sports!
My favorite holiday and why:
Halloween. I love the spooky decorations!
Guilty pleasure:
Crème brûlée
My healthy indulgence:
Dark chocolate is healthy, right!?
My favorite post workout meal:
On Tuesday's it's Chipotle!
You might not know this about me:
I am terrified of clowns! 🤡
Any advice for new members or your fellow farmgirls?
The one thing I learned is that you just have to start! Usually that's from the bottom (or at least it feels like it), but as long as you start, you CAN achieve your goals. The coaches are there to help you achieve whatever is it that you want. The girls in your class will ALWAYS have your back and cheer you on! No matter how hard you think The Grind is, you will always have the support at FGF…and it's incredible to see how that translates outside the gym into everyday life!