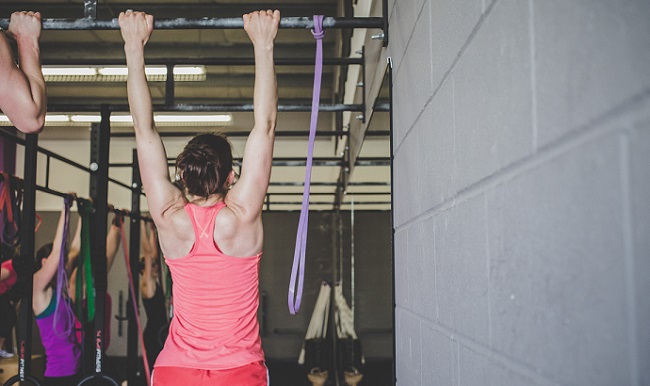 Pennies for Pullups (P4P) is the annual charity fundraiser of Farmgirlfit, celebrating our anniversary by giving back to the local community that has given us so much support. This year we celebrate our 4th Anniversary in Spokane and 1st in Cd'A! We are so incredibly grateful to our members, whom we learn from and are inspired by daily, and everyone else in the community for your generosity and support. We know we wouldn't be here without all of you, so a most sincere THANK YOU!
How Does P4P Work?
Each day for the entire month of October, Farmgirlfit members are challenged to complete the number of pull-ups corresponding to the date:
October 1st – do 1 pull-up
October 2nd – do 2 pull-ups
October 3rd – do 3 pull-ups, and so on, until
October 31st – do 31 pull-ups!
For EVERY pull-up completed during the month, Farmgirlfit will donate 1 penny ($0.01) to a local charity.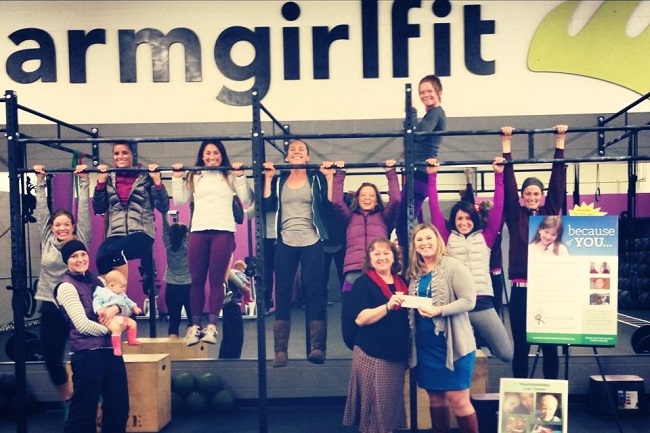 By the end of the month, if a member completes the full challenge, she will have done 496 pull-ups! There's even a bonus option to do 4 more on the last day to join the 500 Club. Last year, Farmgirlfit members completed 56,318 pull-ups! We would love to have each and every one of our members participate by completing as many days' pull-ups as possible during the month!
Members are also encouraged to reach out to family and friends to sponsor them either for a flat dollar amount, or a per pull-up contribution. HERE is an informational flyer you can distribute to potential sponsors
This Year's Charity
Each year we choose a different charity to receive 100% of the funds raised, and this year it will be ParaSport Spokane. They provide training and competitive athletic opportunities for youth and adults with physical disabilities, utilizing adaptive sports to promote success, self-worth and independence.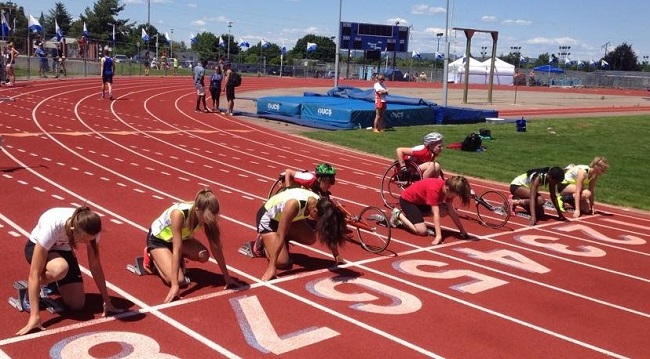 Based in Spokane, ParaSport Spokane is really the only organization of its kind in all of the Inland Northwest. Because of a need in our community, they were founded in 2013, servicing 23 athletes. In August, that number was up to 80, and these athletes come from Moses Lake, Yakima and the Tri-Cities, across Spokane to Couer d'Alene and Bonner's Ferry.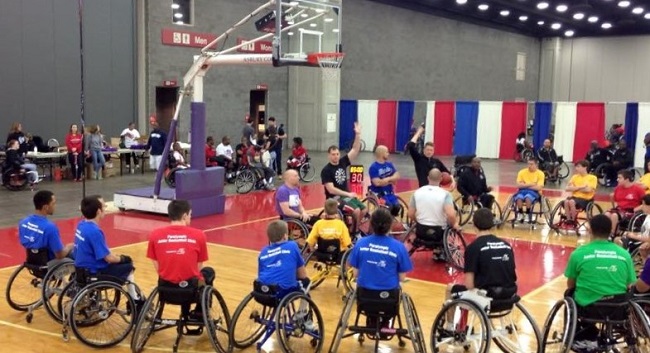 The average cost of one of the specialized basketball chairs is $2500, and racing chairs even more, at $2700. They also incur a great deal of travel expense. The nearest wheelchair basketball teams for them to play are in Seattle, Portland, and beyond (Salt Lake City, Denver, San Diego), which means, they could really use our support! This year, they even have 3 athletes who made the World Championship Track and Field Team, so will be travelling to Doha, Qatar to compete!
Throughout October, we'll have opportunities for you to meet some of these incredible athletes, and even try out their specialized chairs. Kiddos welcome, of course! Specific dates and times will be posted at each location.
The Details
Any variation of pull-up counts—strict, kipping, jumping, with bands, or ring rows—BUT your challenge is to stick with the same version or band(s) throughout the entire month, or move to a MORE challenging option.

Pull-ups MUST be completed at a Farmgirlfit location to keep you accountable—special arrangements can be made for extended travel.

Even on days when you're not attending The Grind, you're welcome to come do your pull-ups during the 10 minutes PRIOR to any regularly scheduled class.

You can make up the pull-ups of days missed, BUT can NOT work ahead.

Consistency is the key! The goal is to add just 1 more pull-up each day…not to save them all up to do at the end.

Record your pull-ups in the binder provided at each location. This is what we will use to tally at the end of the month.
How Can Non-Members Participate?
We welcome you to sponsor one of our members or coaches for either a flat dollar amount, or a per pull-up contribution. If you would like to contribute directly to our fundraising cause, you can do so with Cash, Check (payable to Farmgirlfit) or via Paypal to info@farmgirlfit.com -- please indicate that it is for "Pennies for Pull-Ups."