Introducing Jeni Davaz—the manager of Farmgirlfit Coeur d'Alene, wife to Corey, and mother of two rambunctious boys—Zach and Noah. After 12 years of teaching, Jeni has accepted a position with us to become the Manager & Coach of Farmgirlfit Coeur d'Alene! While the decision to leave her teaching career was difficult, Jeni is so excited to open the doors in Cd'A.
We are so honored to have Jeni join the FGF team, where she can utilize her many strengths to be a leader in the fitness community. You can read more about Jeni on her Coaches page of our new website, but we thought you might like to hear what her BFF, fellow school teacher, and neighbor had to say about this great lady and her leap of faith to leave her teaching job to join the team at Farmgirlfit.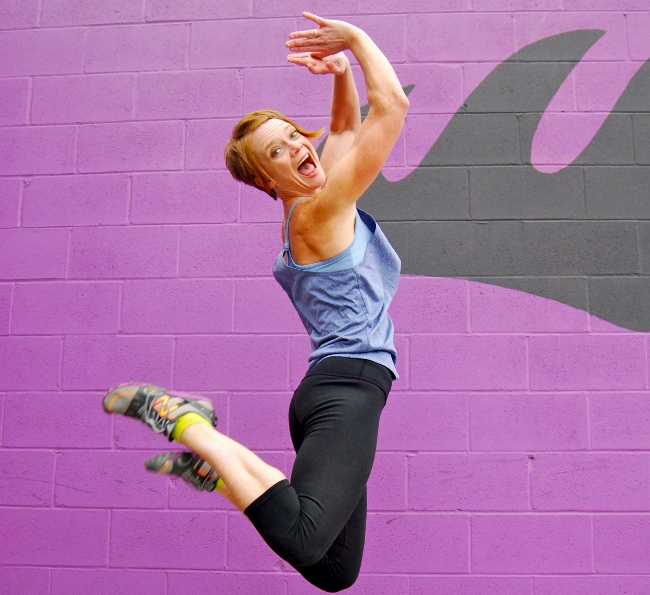 BFF
What can I say about my BFF of over 30 years? Even back in 3rd grade when I first met her I knew she was a bad a**! I am so happy she found her "calling" … because of me! LOL! It is fun to look back and see how far she has come—and WE have come—from deadlifting practically nothing and thinking we were super awesome to what we can do now! Because I know her "by heart," I am not at all surprised she has chosen this path. She just has IT, whatever that "it" is that Farmgirlfit coaches need, she's got it and lots of it. I'm so proud and inspired by her for her decision to do what she loves and to share it with other women in our region. The women of CdA will be better for it. I know I am. I love her, my best friend Jeni.
-Shannon
Fellow School Teacher
Even though I'm sad Jeni will no longer be teaching at Sunrise, I know she will be the "cool coach" just like she was known as being the "cool teacher". I love how Jeni does not discriminate, judge or accept any limitations. She will be the best coach because she cares about people and helping them reach their goals. Jeni doesn't need good luck because she succeeds at whatever she sets her mind to do.
-Jody
Neighbor
We really became close when she became my neighbor- 2 redheads in the same neighborhood! Jeni is an amazing friend and "other mom", as my kids call her. One thing that has always amazed me about Jeni is her ability to approach anything, good or bad with a smile. It's contagious! She is so strong physically and mentally; an inspiration to anyone she comes in contact with. She would talk about teaching and what she might miss but then her face would light up when she talked about Farmgirlfit. I knew what her decision would be. Anyone who trains with her is not only fortunate, but can expect to be supported 200%, to laugh and have fun, and expect to see that contagious smile to help you keep moving forward. She truly is an amazing woman and I'm blessed to have her in my life. I wish her all the success in the world- she deserves it!
-Missy
---
We are super excited that Jeni decided to join us to manage and coach at Farmgirlfit in Cd'A. Along with Jeni, we've put together an amazing team of coaches who will be joining her team – we will introduce you to each of the coaches in the coming weeks!
To stay in the loop, subscribe to FGF Stories & Info. Or, if you are interested in joining Farmgirlfit CdA when we open the doors this Fall, check out how you can become a Founding Member here.