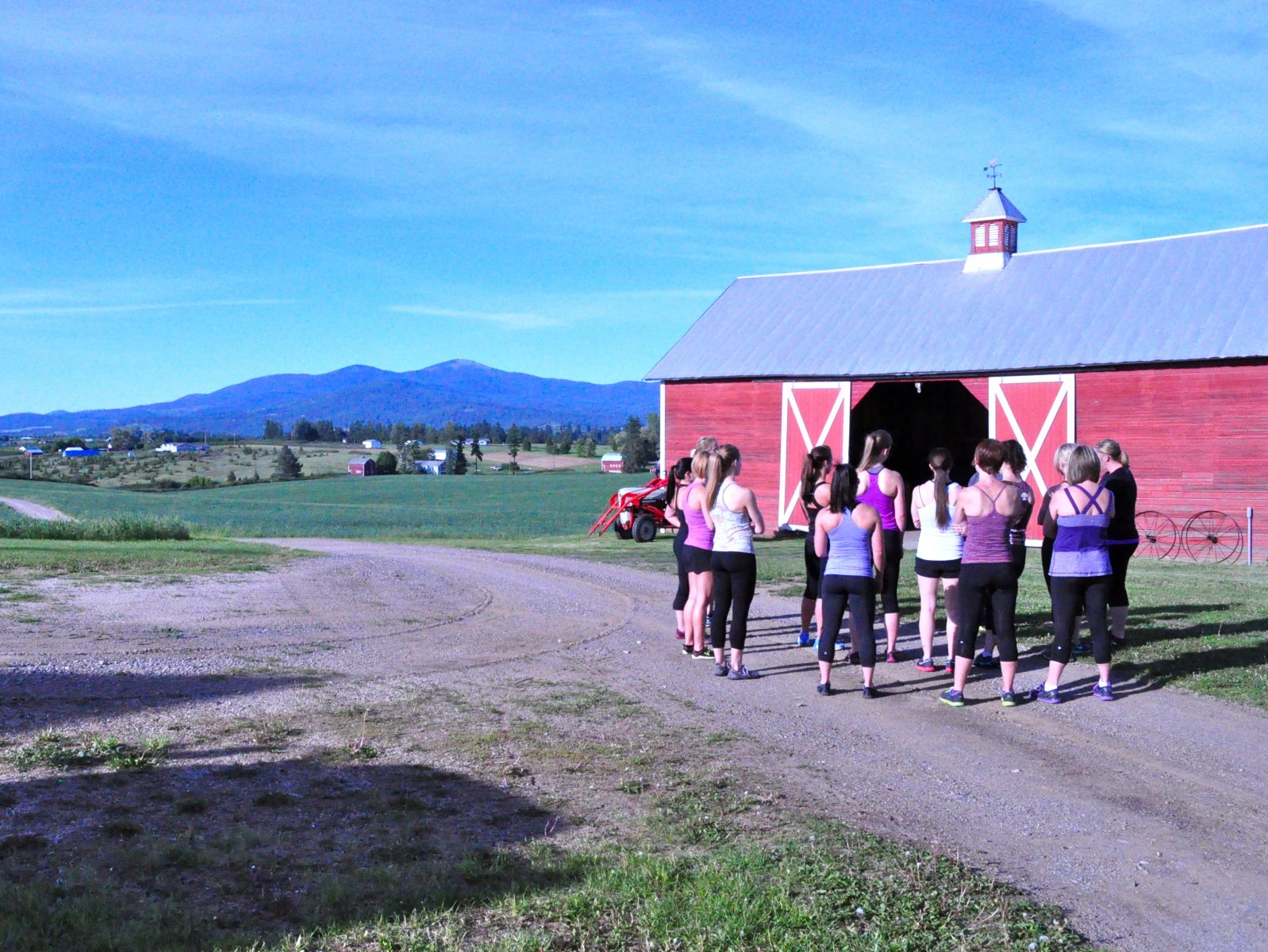 Sometimes you just can't find quite enough motivation to get out and get running. Especially if you're participating in the Spring into Summer Running challenge (#FGFMarathon2015), those 26 miles may seem daunting to complete on your own. See the "Sunday Runday" schedule below and join your fellow Farmgirlfit members & Coaches. Get outside to work on your running skills and enjoy the sunshine!
May 31st- 9:00 AM Riverside State Park Park in this residential area - 5309 W Francis Ave Spokane, WA 99208. This is an 'out and back' 5 mile run however, you would have the option to turn around when you'd like and head back to the start point! Stroller friendly.
June 7th - 4:30 PM Arbor Crest Winery Meet & Park at Plante's Ferry at 4:15 PM. Arbor Crest outdoor summer concert begins at 5:30 PM so we gotta hustle up the hill! Casual setting- possibly meet significant other or non-runner friends up there to save a spot & drive you back to your car after? Entertainment is an Indie Alt Rock band! You'll need $8 cash on hand for entry and of course extra funds for wine tastings. Must be 21 or over to attend!
June 14th - 9:00 AM Manito Park Loop Meet at the main (north) parking lot near the duck pond. Distance is 1.5 to 4.5 miles. All levels are welcomed! Everyone will start together, with different turn around points depending on how far or how long you'd like to run! Stroller & dog friendly!
Group Bike Ride – 8:30 AM Post Falls. Take Exit 2 toward Riverbend Inn (across the street from the old outlet strip mall). All levels welcome! One good hill, although mostly flat. We will work on good use of gears!
June 21st – 10:00 AM Run up to Perry Stairs + Stair work-out +Jog back down to Perry Street Brewery for cool down libations. Park in Perry District- possibly in the parking lot behind Title 9 or any of the side streets.
June 28th – NO Sunday Runday. Enjoy Hoopfest & Cda Ironman Festivities!
Farmgirlfit Happenings: June
Saturday, June 6th: "A Lyft for the Ladies" – Spokane location
Please bring at least a $5 (or more!) suggested donation to one of the regularly schedule Grind times (9:30 & 10:30 AM). We are collecting donations to provide 2 of our amazing members with Lyft transportation credit. Both ladies have dealt with medical issues that have postponed their driving abilities. Please support Miranda and Alix in their recovery and bring a monetary donation which will get them where they need to go, and get on with their recovery!
Saturday, June 20th: 10:00 AM Father's Day Coed Grind – Spokane & Cda
Bring your Husband, Dad, Dad-to-be, Father-in-law or favorite dude to the Grind! Make sure to sign-up so we know how many to expect and plan accordingly. We will have a prize drawing for Spokane Indians tickets to share with your guy of the day!