All right friends, it's March and you know what that means…
🚣‍♀️MILLION 🚣‍♀️METER 🚣‍♀️MARCH!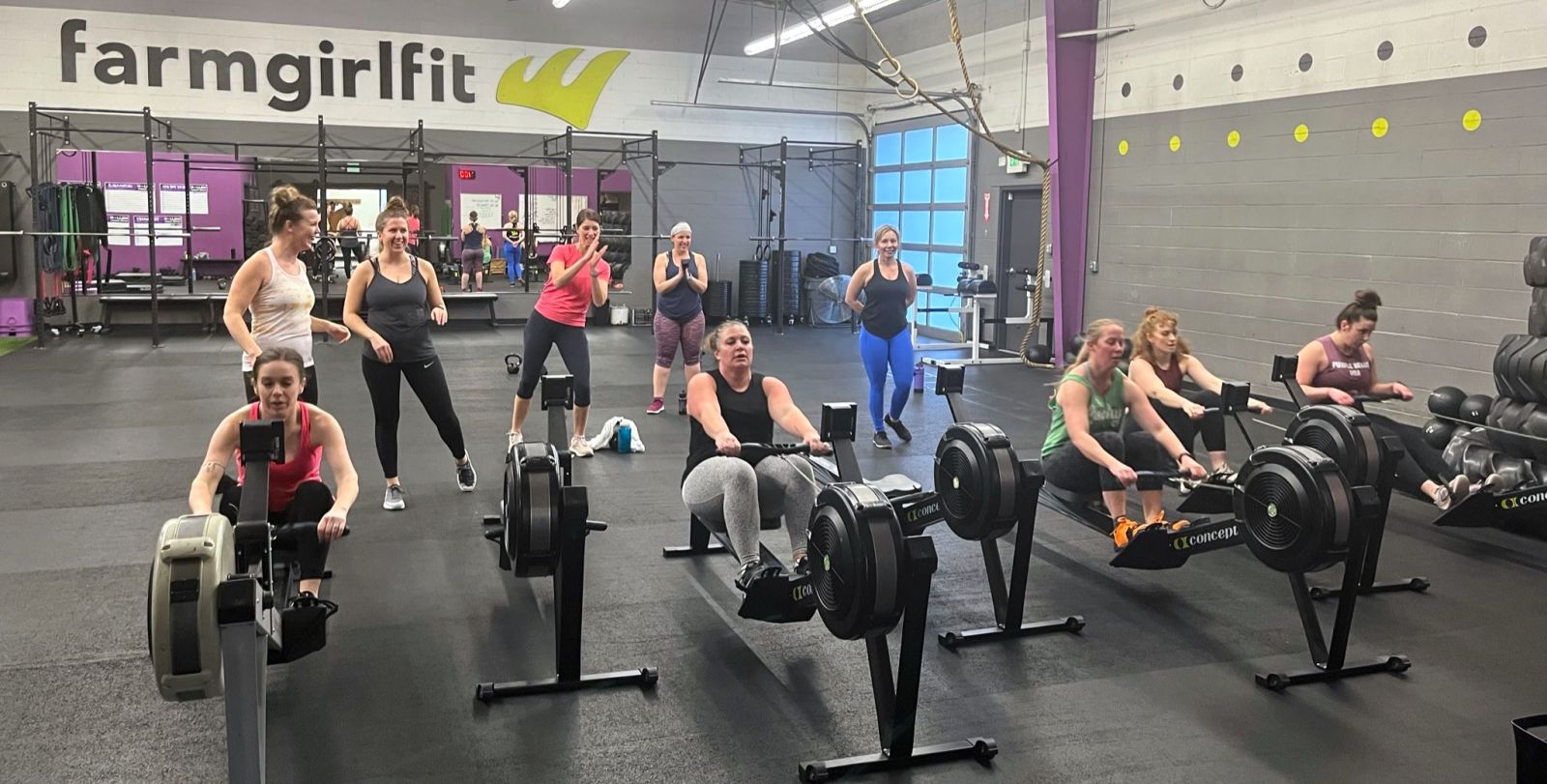 We've done this a few different ways in years past, and each time we do, we learn a little something to make it even better…so get ready, this will be the best one yet!
The goal is two-fold:
Improve your 1,000m row time—one of our benchmarks and an awesome way to experience all the goodness that comes from an intentional and dedicated effort—does it take hard work? Yes! Will it be worth it? Also, YES!
Collectively row 1 MILLION meters! Again, it will take a dedicated effort, hard work, and some #FarmgirlGRIT, but we have the whole month to make it happen, you know we're gonna mix in some serious fun as we go, AND can you imagine the sense of accomplishment at the end, the pride, the confidence?!? Soooo excited for us!
Here's how it'll work:
💜 We kick things off this Sunday (3/5) with a Rowing Clinic lead by Coaches Erika and Jaunessa to refine your form, technique, and POWER! 🆓 for members, drop-in for non. Register HERE.
💜 Starting Monday March 6th (and all month long), every time you attend class, row 1K meters. You can also pop in before or after class just to row without using a visit! Please just check-in with the Coach when you arrive to make sure it won't be disruptive to the class.
💜 Each time you row 1K meters (has to be done all at once, but at any pace you choose), color in a square on the board in the lobby.
💜 Once per week, we encourage you to make this a "For Time" effort—as fast as you can—to track your progress through the month.
💜 Friday 3/31 is our finale, an all-day party! Instead of our regular class schedule, it will be Open Gym style 5:30a to 5:30p—come when you want, stay as long as you like; you could even leave and come back later—as we work to finish the MILLION...and have A LOT of fun along the way. 🗒️Note: a non-rowing workout will also be available!
Annnnnnd...although you *can* do more than 1K meters at a time, we don't recommend it! For one, you don't want to go full-send on Day One then not be able to row the rest of the month 💀 And two, the entire goal of MMM is to improve your 1k row time – that means being smart, focusing your effort and staying consistent! Work smarter, not [just] harder. We can't wait to see what kind of progress you make this month!
P.S. Some of you still have a retail credit 🤑 on your account from last year's effort. Keep your eyes peeled for new swag *springing* 😉 soon!