Every Farmgirlfit member comes to the gym with a different motivation. From athletes looking to shave time off their next Olympic distance triathlon, to new moms and grandmothers who want to keep up with the little ones — Farmgirls come in every shape, size, age and skill level.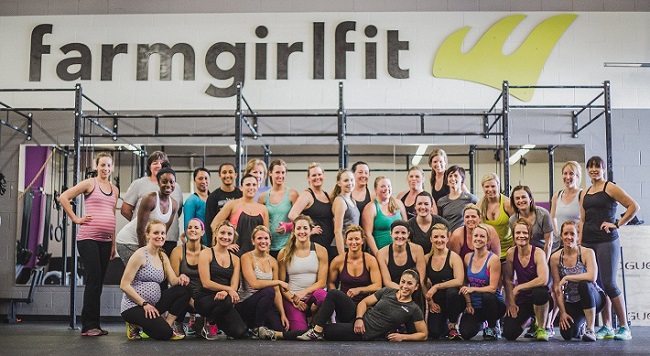 Our primary goal should be to become the best version of ourselves, whether sister, wife, mother, grandmother, friend, teacher, doctor, lawyer, or community member. The pull-ups, kettlebell swings, and deadlifts are not done just for the sake of doing them, but rather, because they build functional strength to help us do the things we want to do in our everyday lives.
In addition to doing those box jumps and pull-ups, and truly seeing fitness as a lifestyle, not a chore, we also need to think differently about the way we eat. Food should be thought of as fuel or nourishment for the body. In living Farmgirlfit, we ask a lot of our bodies, and so we must feed them properly. Truly, it's as important as ensuring your deadlift form is perfect before lifting the heavy weights, or being properly warmed up before The Grind.
Eating the Farmgirlfit way comes back to the philosophies upon which Farmgirlfit was founded: "keep it simple, get it done" and "hard word yields results." It does not mean dieting. The word "diet" itself just has a negative connotation, and implies something temporary, only being adhered to for a certain amount of time before going back to the "normal" way of eating.
At Farmgirlfit, we want you to establish a new "normal," a new approach to home-cooked dinners, kids' school lunches, and workday meals. It starts with being conscious about what goes into your body, knowing exactly what you are eating and why. It is small changes, simple rules that begin to form lifelong habits.
What better time than with the change in seasons, with kiddos headed back to school, to establish our new routine? Next week, we'll share with you the details of the Farmgirlfit way for taking a conscious, healthful, simple approach to eating. Your challenge is to follow this approach for the month of September. Begin to make the changes that will lead to a lifetime of eating well, and notice the effects on your performance and your body!
Please attend a meeting on Tuesday, August 25th at 6:30pm (held at both locations) for the How to of Eating the Farmgirlfit Way and more details about the September challenge.