"I don't want to hear "Oh, that's what happens when you get old." I want to be the strongest I can be…I get a lot of people who say, 'I couldn't do that.' I smile and say that is exactly what I said in the beginning."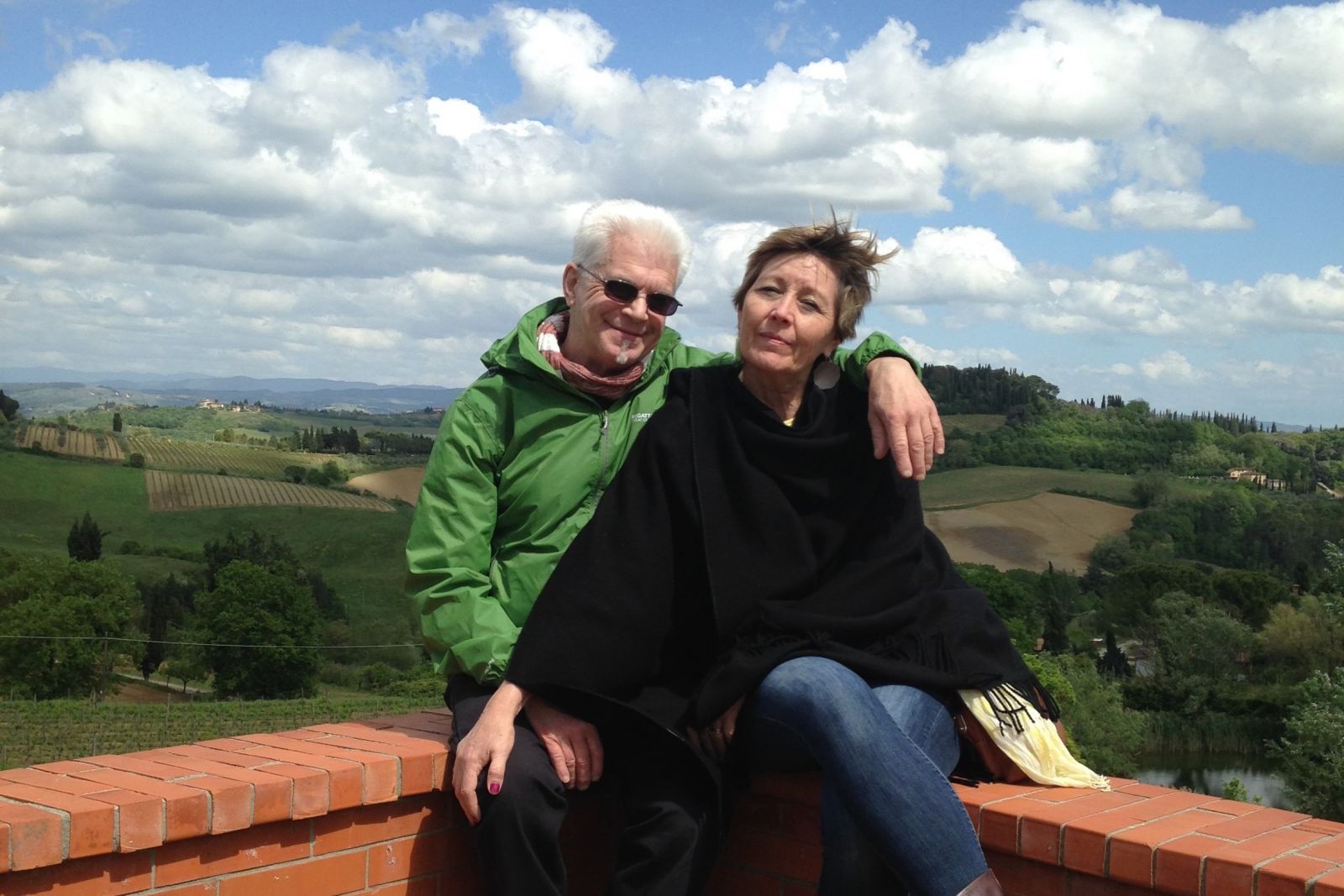 Member Of:
Occupation:
Office Admin and coordinator for Sunday School
Tell us about your fitness journey, and how it lead to FGF@Home.
I was diagnosed with breast cancer and after the surgery I needed to use my stomach muscles to get up during recovery. I felt terribly out of shape. I started some different videos and walk/run to start getting in shape.
My daughter Lindsay had started at FGF and when I would come to visit she would say, "You have to come try this!" I finally did, and did half the workout, and couldn't believe how sore and great I felt all at once. But even more, I loved the women and how they shared and encouraged one another. Lindsay told me about the first FGF@Home session, and I was a little nervous, wondering if I would stay committed for the 12 weeks, so I passed. Then, the second session was going to start, and Lindsay bought it for me as a birthday gift. I was hooked!
What has been your greatest fitness/performance accomplishment, either with FGF or other?
When I first started FGF@Home, I could not run past 200m without slowing down to a fast walk. I now can do a 5k without stopping.
What are your next health and fitness goals?
I am thinking a 10k. I just haven't committed to the training for that…yet! 😉
Who/what inspires you to be fit?
My girls are my first inspiration. They stand for whatever you don't like you can change it. I am also at an age that I don't want to hear "Oh, that's what happens when you get old." I want to be the strongest I can be.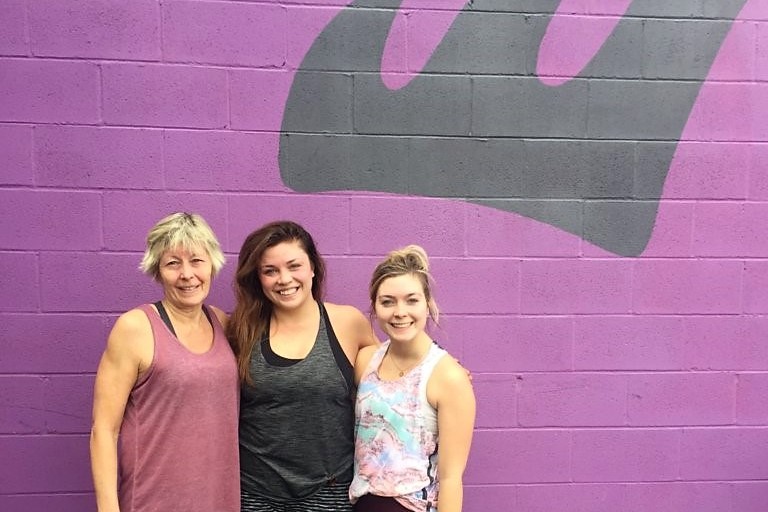 Favorite workout song?
Fight Song by Rachal Plattan
Do you have a favorite and/or least favorite exercise from the @Home program?
Favorite are T-Push-Ups, even if I can't do a lot. Least would be Woman Makers that should only be done to the song "What doesn't kill you makes you stronger." 😂
When the Grind is kicking my butt, I'm thinking…
What round is this…how many do I have left…..I can do this!
What has been your favorite aspect of the @Home program?
Absolutely, the women and the community. The stories are real, that we are here to encourage one another and be our best we can be.
What are you most looking forward to with the remainder of the session, and beyond?
Don't tell the coaches, but I think I need to pick up 12 or 15-pound weights. Ok, I know I need to!
How has the rest of your life been influenced/impacted by Farmgirlfit, if at all?
I love to talk with friends about the workout or meal plans. I get a lot of people who say, "I couldn't do that." I smile and say that is exactly what I said in the beginning. The other is how I feel about me: I have energy, I have a strong balance, and I love that when I go shopping I like how clothes fit.
Besides the FGF@Home Program, what does the rest of your life look like?
I work full-time and 2 part-time jobs. One of the part-time jobs is my favorite. I am the coordinator for Sunday School 1st through 6th grade. I put the curriculum, schedules, and everything we need for Sunday. Each week takes about 5 hours to prep and then 5 hours of executing it on Sunday, but it never feels like work because I truly do love the kids. I also love to refurbish old pieces of furniture and make things look unique.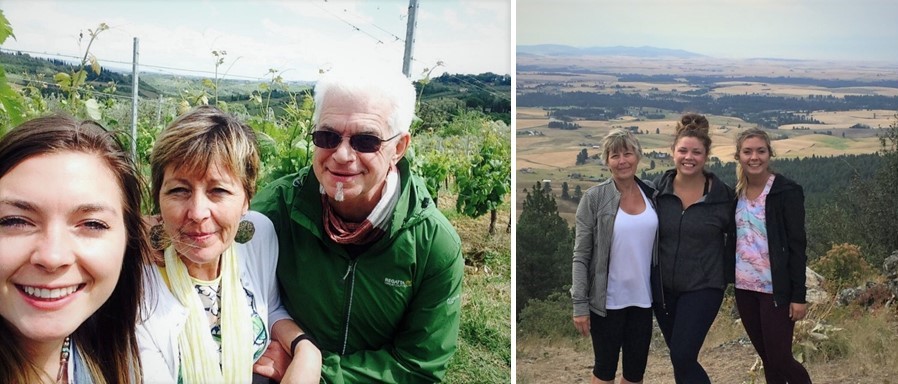 My happy place is:
Always with family and always in the sunshine.
As a kid I dreamt I would grow up to be:
A politician – that took a detour.
You might not know this about me:
I love to pickle veggies
Words that inspire me?
☀️Whose world can I shine in today?☀️
Guilty pleasure:
Vanilla Ice Cream
I'm proud…
To do the best I can!
Team I'm always rooting for:
Seattle Sounders ⚽
My hero is
My mom! Life was not always easy. She understood that people make mistakes, and said to always try to be someone who does the right thing no matter who is watching.
My trademark dance move:
I wish I had one, but I do not.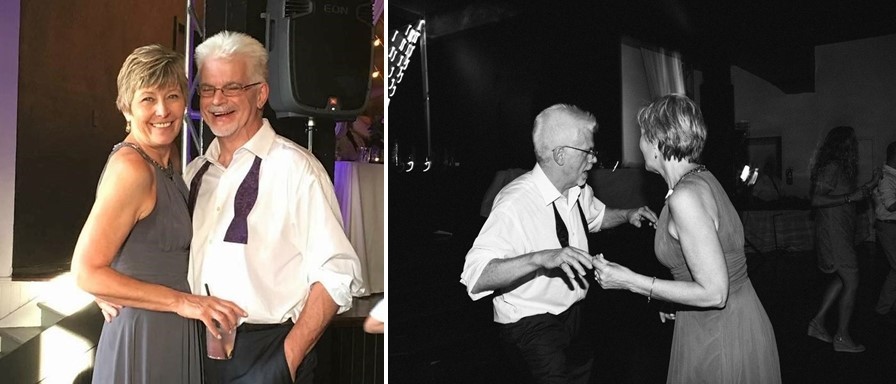 My favorite holiday and why:
I love all holidays to get together and have fun with friends and family.
My favorite post workout meal:
Grilled chicken sliced on a salad.
My healthy indulgence:
Fruit smoothie
Any advice for potential members or fellow farmgirls?
No matter where you are in fitness, FGF is a place for you. This is what you do for you, through the sweat and the grunts you will look into a mirror and proudly say, "You did it. I did it. I got it done, and I'm better for it!"