"I knew [FGF] had everything I was looking for: a great community, great coaches, and fun challenging workouts! Thank you ladies for your positive vibes and friendships! I'm excited to continue this journey!"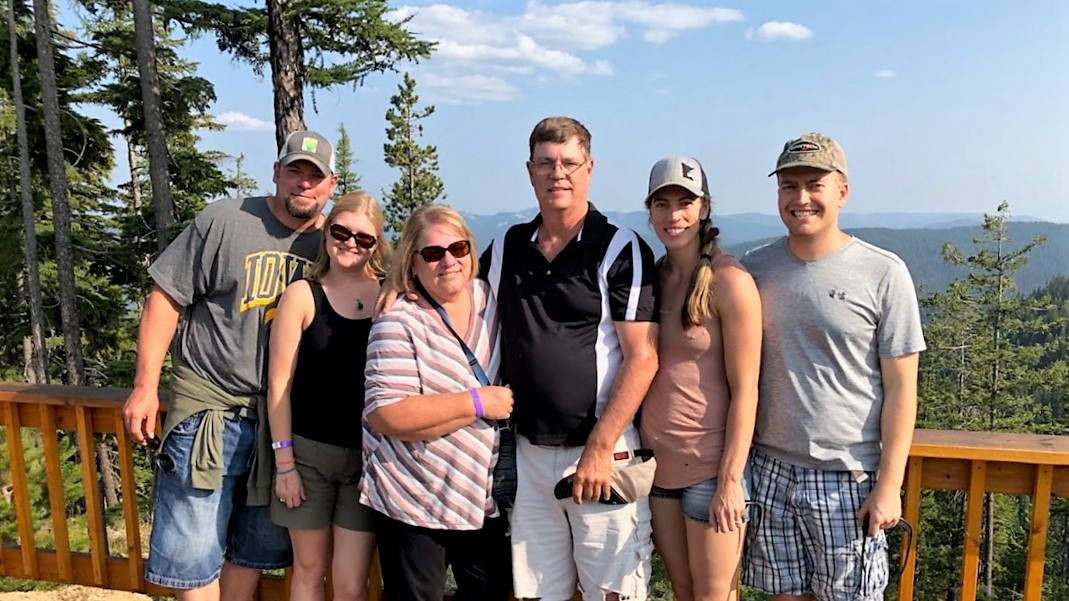 Member Of:
Farmgirlfit Cd'A
Occupation:
Graphic and Web Designer
Tell us about your fitness journey. How did you come to Farmgirlfit?
My fitness journey started when I was big enough to hold a basketball. I had big footsteps to follow while my older siblings (and all taller) played collegiate basketball and baseball. I did really well with three sports in high school and landed a college scholarship to play basketball at SCSU in Minnesota. After a year, I decided to be a normal student and drop the athlete role. This is where my fitness journey took a halt.
Fast forward a few years to working a full-time desk job, long commutes, a couple chiro and doctor visits, life stuff…my body was feeling a toll already in my mid-20's. These should be my prime years right?! So I started making changes. I eventually found a new job, eliminating the long commute (best decision ever!), and made time to check out a CrossFit gym that recently opened in my community. I joined and quickly learned this style of workout was exactly what I needed to balance out my health.
Last summer my husband and I decided to make a big change and moved from Minnesota to Idaho to live by the mountains. I knew the first thing I wanted to do was find a gym with a good community that fit my personality. I tried a couple of CrossFit gyms in town and none felt quite right so I kept searching. Farmgirlfit came up through an online search so I tried it out. After a couple of sessions, I knew it had everything I was looking for: a great community, great coaches, and fun challenging workouts! This last year the FGF community has supported me in the transition to my new life in Idaho. Thank you ladies for your positive vibes and friendships! I'm excited to continue this journey!

What has been your greatest fitness/performance accomplishment so far?
With no doubt, a hang clean at #200 lbs. It was a huge PR that took me by surprise.
What are your next health and fitness goals?
I want to get my hips feeling 100% healthy again and start working on those lifting PR's. Also, I want to get more experience backpacking and learn to ski.
Favorite workout song?
Anything fast-paced and loud on those killer long Grinds – appropriately named!
Favorite exercise at FGF is? Least favorite?
Favorite: All lifting. Least: Toes-to-bar or ice skaters.
When the Grind is kicking my butt, I'm thinking…
Just control your breathing and keep pushing a little outside the comfort zone.
My favorite thing about Farmgirlfit is:
The community and how they push me to be my best every day.
When you're not pumping iron at FGF, what does the rest of your life look like?
Work remotely from home full-time. Fixing up my new house. Hiking. Trying to be outside as much as possible. Hanging out with my husband and new Idaho/FGF friends.

Words that inspire me?
Just give it a go.
My happy place is:
The sight of my orange truck after a really long and difficult hike (and the warm food that comes with it)!
My spirit animal and why:
Panda bear. They have a gentle soul and pee while doing handstands (pretty talented I'd say!).
As a kid I dreamt I would grow up to be:
A basketball player of course.
You might not know this about me:
I'm an Iowa farm girl at heart, growing up in the middle of miles of corn and soybean fields. My brother is now the third generation living and farming on the original farmstead.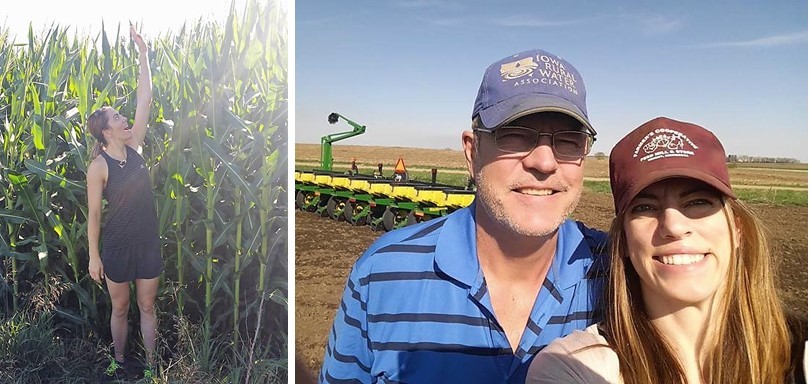 Guilty pleasure:
Chocolate covered almonds, chocolate muffin, huckleberry pancakes…Oh, and beer J
Favorite post workout meal:
A chocolate, frozen banana, peanut butter, protein shake.
Healthy indulgence:
Lots of eggs.
Any advice for new members or your fellow farmgirls?
Ask lots questions.
Don't be afraid to fail.
It might not be easy but it is worth it.
Stick with it; get through those days where you are super sore by coming back because you WILL feel and see improvement!