Sami describes herself as shy, and never had a gym membership before Farmgirlfit. She says FGF has helped her find her will and determination and made her more confident in herself. "It doesn't feel like a gym. FGF is like a second family, and we all support each other whether you are first or last. All that matters is that you gave your best effort."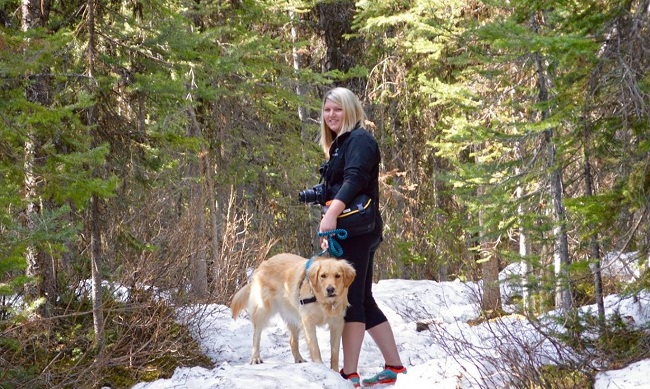 Member At:
Farmgirlfit Cd'A
Occupation:
Student, and Assistant Manager at Sherman Storage and Sparkle Car Wash.
Tell us about your fitness journey. How did you come to Farmgirlfit?
I have never been into fitness more than some hiking and riding [dirt bikes] with my family. It wasn't really a priority for me…more so, I just didn't think much about it. Until…my family suffered several losses due to cancer over the past year. It really took a toll on all of us mentally and how we felt physically. My mom decided to join FGF last January. Every time she went she would come home and talk about it and she would tell me, "You would like it" and "You should join and workout with me."
Finally after nearly 2 months, I gave in and let her drag me with her. For a good month I would get in the car after the workout and say to my mom, "Why do you hate me!?"… We laugh about it now because now I LOVE it and I can't imagine my weeks not going to FGF. I never had a gym membership before joining FGF because I didn't want anyone to see me dying (haha) but now I'm always hoping there is at least one other person to do The Grind with!
What has been your greatest accomplishment so far?
I would say my biggest accomplishments so far are finally getting T2B and getting most of my lifts over 100#.
What are your next health and fitness goals?
My next fitness goal is to get my pull-ups figured out, without the help of a band.
Favorite exercise at FGF is:
Hmmm… I would have to say deadlifts, cleans (any kind), and T2B now that I can do them. :)
Least favorite exercise at FGF is:
Running!! And Burpees! Especially when put together.
My favorite thing about Farmgirlfit is:
It doesn't feel like a gym. FGF is like a second family, and we all support each other whether you are first or last. All that matters is that you gave your best effort and finished. The coaches are amazing they have helped me more than they know. They helped me find my will and determination…especially when the weight fairies visit my bar. FGF would not be the same without them.
How has the rest of your life been influenced by Farmgirlfit?
I no longer want to sit and be lazy on my days off. Farmgirlfit has also made me more confident in myself and has helped get me out of my shell a little.
When you're not pumping iron at FGF, what does the rest of your life look like?
I work full-time and go to school full-time so that is pretty much what I'm doing when I'm not at the gym. I finally have weekends off now, so I'm excited for the weather to get nice and go hiking and riding!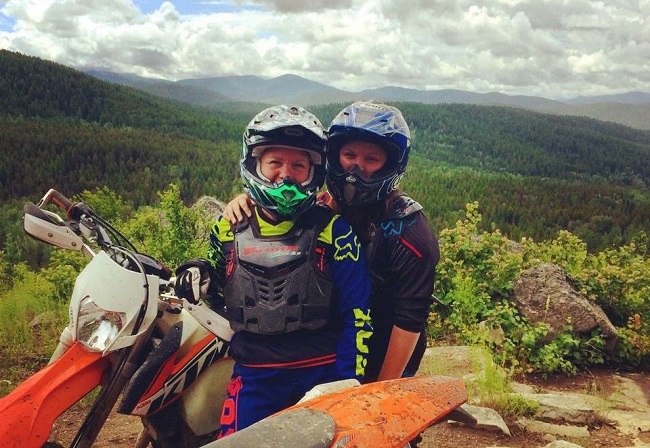 My hero is….
My Beautiful Mom! She's always there for me when I need her no matter what. She is an awesome dirtbike rider, and my best friend! <3 She is someone I always look up to and I don't know what I would do without her!! :)
Words that inspire me?
"You never fail until you stop trying." – Albert Einstein
"It doesn't matter how slowly you go as long as you do not stop." – Confucius
"Your body can stand almost anything. It's your mind that you have to convince." – Unknown
My happy place is:
The coast!! And Farmgirlfit of course! :)
As a kid I dreamt I would grow up to be:
A business owner, and I'm working on my business degree now! One step at a time.
Guilty pleasure:
My Mom's Homemade Mac & Cheese or Chicken Pot Pie. Chicken Mole from Rancho Viejo… and my Dad's Cinnamon Oatmeal Chocolate Chip Cookies/dough.
I'm proud…I have made my health and fitness a priority.
Any advice for new members or your fellow farmgirls?
Give it a solid month and try not to give in to the voice in your head telling you that it's too hard! It will suck at first but once you get through that and make it a habit you will love it! I never was a gym kind of person but with FGF I can't imagine myself not a part of the FGF family. I can definitely say I love my workouts!