Member at:
Farmgirlfit Cd'A
Occupation:
Former Teacher and Future Physical Therapist Assistant (PTA)
I have my teaching degree, but I'm back in school to become a PTA. To pay for school, I work at a physical therapy office as well as help run a day-camp during the summer.
Tell us about your fitness journey, and how you came to Farmgirlfit:
I've been playing sports for as long as I can remember, and I played anything I could talk my parents into signing me up for – even if it meant being the only girl on the baseball field. Ultimately I ended up turning down a soccer scholarship in college to focus on academics. When I was 22, I took up kickboxing, which lead me to boxing and eventually into the ring for my first fight. However, once I got into PTA school, it wasn't feasible to make the daily trip to downtown Spokane for practice, so I had to put boxing on hold. I wanted to find a gym close to home so I could stay in shape and improve my fitness until I could get back to boxing gym – it was then that I stumbled upon FGF, and I'm SO glad I did.
If you could tell your Farmgirlfit story in 100 words or fewer, how would it read?
Like an action-adventure story. It's hard to not feel like a bad-ass after a grind is over . . . even though I'm usually doubled over or lying flat on the floor unable (and unwilling) to move . . .
What has been your greatest fitness/performance accomplishment so far?
At FGF: I can almost do an overhead squat! When I first started, my OHS was a hot mess … and truthfully, I don't even think you could have called it a squat, but it's getting there. I can hit just above parallel now. It's a work in progress.
Otherwise: I once ran 300 miles in 30 days … just because it sounded fun. It was torture but oddly fun.
What are your next health and fitness goals?
I want to learn more about Olympic weight lifting, and I'd really like to get over my fear of open-water and the claustrophobic feeling of being in a wet suit so I can do a triathlon. I also want to compete in an Elite division Spartan Race (my ultimate goal would be to be in the top 10 for women, but I'd be pretty happy with myself if I just committed to signing up for an Elite race).
Favorite exercise at FGF is:
Anything with a barbell.
Least favorite exercise at FGF is:
Ugh, three letters . . . TGU!
My favorite thing about Farmgirlfit is:
The fact that the coaches really encourage you to do what you can, and they don't let you give into any self-doubt you may have (I'm pretty sure I've seen Amber roll her eyes and change my bar, plates, or pull-up bands more than once). They see our abilities better than we seem to, and they encourage us to step out of our comfort zone and try new things (with safety/form in mind, of course). The members are also really encouraging, and I always look forward to seeing the 5:30am crew as well as the new-to-me faces when I attend a different class. It's a very positive environment.
Do you have a funny Farmgirlfit story?
When Coach Christi was doing the Ready to Run clinic in CDA, we got to the part where she had to video tape us. I am EXTREMELY camera shy, especially with videos, and I was trying to think of every excuse under the sun to not do it. Instead, I sucked it up and did my best to run normally and not be awkward. Let's just say there was no normal and a whole lot of awkward. Everything that could be wrong was wrong. I'm pretty sure I half skipped/half bounded in a grossly over exaggerated attempt at trying to look as natural as possible. She showed me my pictures, and I was so mortified I had to go home and resend her a few pictures of what I normally look like running … which still is far from perfect, but less reminiscent of a baby zebra learning to walk. Seriously, we could have been twins.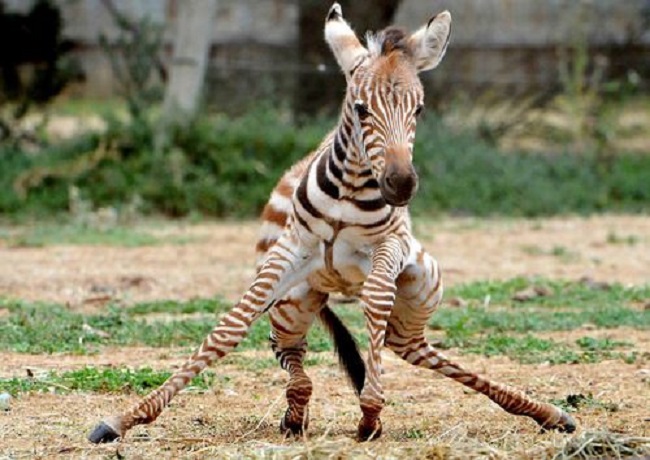 When you're not pumping iron at FGF, what does the rest of your life look like?
I am an outdoor enthusiast, so I love to be outside. I rock climb, camp, hike, bike, snowboard, swim, wake-board … you name it. I'm also learning to play the Ukulele and the Mandolin.
My trademark dance move:
East-coast swing and lindy-hop
My healthy indulgence:
I make these peanut-butter cups using coconut oil, peanut butter, cacao powder, and honey. They are freaking delicious (and not entirely bad for you). However, when I make them, I seem to always put the emphasis on the word indulge and eat a few too many (as in easily the whole batch). So, I try to save them for special occasions.
What advice do you have for new members?
Don't fear failure – I have to tell myself this a lot, because sometimes I'm hesitant to try a heavier weight or a difficult move (like pistol squats), because I'm worried I'll fail and look ridiculous … and I have failed (and often), but even if I bail out of a lift or fall over backwards on a pistol squat, no one has ever been anything but positive about it, even helping me re-rack the weight and encouraging me to try again. You won't ever get better at something without working at it, so use the moments of failure as motivation to try again and then do a kick-ass celebration once you accomplish it.