"I have never in my life been one to look forward to working out, until I found Farmgirlfit…I love seeing how strength has helped other areas of my life."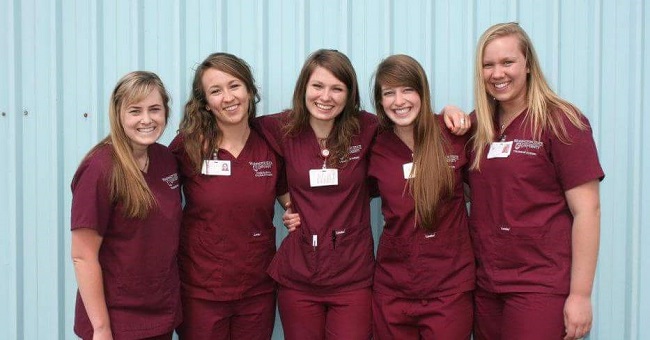 Member Of:
Farmgirlfit Cd'A
Occupation:
Registered nurse in the emergency department
Tell us about your fitness journey. How did you come to Farmgirlfit?
I grew up playing sports and generally trying soooo hard to "be in shape." I would always drive past the Farmgirlfit in Spokane on my way to nursing school, then when I moved to Cd'A, I was excited there was one here too. I had to try it.
I have never in my life been one to look forward to working out, until I found Farmgirlfit. Thanks to FGF, I feel really good about my strengths, and I'm able to laugh about the things that I need improvement on. I love that at FGF, it is cool to be strong, or fast, or just you, and there is always something to challenge you!
Who/what inspires you to be fit?
As a nurse, seeing so many people that don't have the gift of a healthy body inspires me to do the best with mine. Working in this setting, I see sickness and injury every day, sometimes life-altering or even life-ending. It has really impacted me in that I do not take my health for granted. Sometimes at FGF I think, "What a blessing that my body is able to hurt this much to get stronger."
What has been your greatest fitness/performance accomplishment so far?
Competing in the Moxie Games was a huge accomplishment for me, just finishing some of those workouts was success enough. I loved all the Farmgirls rooting us on, and coach Brandy pushing through the roped off area to root for us even closer! Recently, moving into squatting over 200 pounds is pretty mind-blowing to me.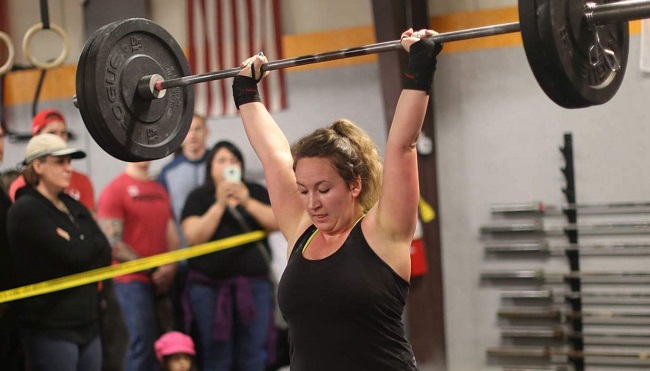 What are your next health and fitness goals?
I want to continue gaining strength but also getting faster. I always see the morning girls' times and think, "Okay I'll add 4 minutes to the slowest one and shoot for that." More specifically, to get out of bands on my pull-ups, and touch that darn ceiling on my rope climb.
Favorite exercise at FGF is? Least favorite?
My favorites are kettlebell swings and squats. Least favorite, helloooo woman makers (we maaaaay have renamed them widow makers), and plate pushes.
Favorite workout song?
Oh man, literally anything by Nelly. "Play the one that starts with the cop sirens!" 😂
My favorite thing about Farmgirlfit is:
Like I said before, everybody has strengths when it comes to the workout, some people are strong, some people are fast, some people smile through the whole workout. Whatever you bring to the table is celebrated. And the stuff you're not very good at? You work on them until they're easier, or you just laugh at yourself in the meantime.
How has the rest of your life been influenced/impacted by Farmgirlfit?
I love seeing how strength has helped other areas of my life. At work if they need help lifting somebody they'll usually just yell, "Hey Farmgirl!" I also recently moved, I like to impress others with how easily I can lift furniture. 😊 But to be honest life just feels easier being in good physical shape, and that is all thanks to FGF.
When you're not pumping iron at FGF, what does the rest of your life look like?
I love getting out and hiking, or more accurately laying on the beach in Cd'A. I have a very close family that all live out of state so I go visit them as often as I can, including the world's most precious angel-baby nephew that I'm currently obsessed with.
Words that inspire me?
If I quit now I will soon be back to where I started. And when I started, I was desperate to be where I am now.
Team I'm always rooting for:
The Green Bay Packers, I back the pack!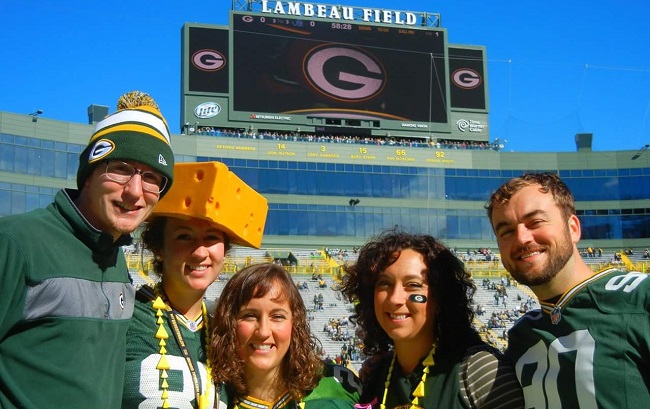 My hero is
My mom, talk about strength. I call it mom-strong, it's a super-human kind of strength that moms have. She inspires me to be a better nurse and overall better human. She's the kindest, most genuine person in the world. My favorite way to describe her is that in college if I called her with a problem, or something going on she would always say, "Well I'll just drive over and we'll figure it out…I can be there in 3 hours."
Any advice for new members or your fellow farmgirls?
Just get yourself to the gym! Sometimes if you're having a bad day you can talk yourself out of coming. I usually just focus on putting my workout clothes on and getting myself there, the rest is taken care of. I'm inspired by so many of the new members, who can't quite see it yet, but are so strong and capable! It's impressive!