Kristi is one of our Founding Members in Cd'A. "Within the 1st month, I found out I was pregnant. I was so grateful that I had joined a gym that could take me through this journey safely and as healthy as possible!"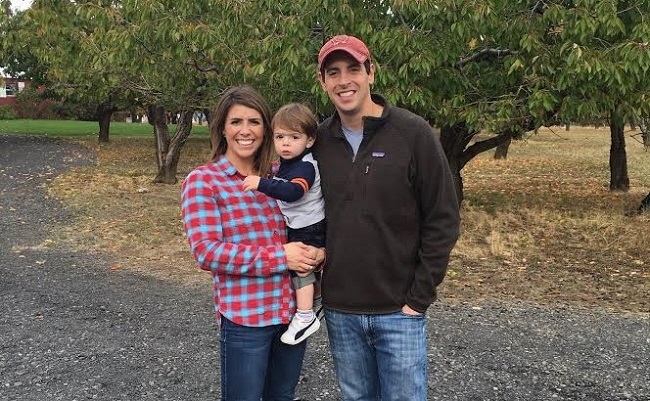 Member Of:
Farmgirlfit Cd'A
Occupation:
School Counselor
Tell us about your fitness journey. How did you come to Farmgirlfit?
I have never considered myself an athlete. Working out is not something that comes natural to me. I admit that I need someone telling me exactly what to do and to hold me accountable to get it done! I had been doing CrossFit for about 2 years when I saw that a new gym was opening that catered to women. I wanted to be part of a gym where I felt like I belonged, and bonded with the other members.
I've been with Farmgirlfit Cd'A since the doors opened. Within the 1st month, I found out I was pregnant. I was so grateful that I had joined a gym that could take me through this journey safely and as healthy as possible. I had coaches and other members cheering me on, and I felt confident that I was not pushing my body too much. When I was in labor the nurses actually called me an "athlete" - that's when I knew I was in the right place. I was eager to come back as soon as the doctors cleared me, and can't imagine going through the journey without FGF. I have never felt as strong and confident in my abilities as I do now.
What has been your greatest fitness/performance accomplishment so far?
Double Unders! I never thought I would get them and when it clicked I was ecstatic!
What are your next health and fitness goals?
My body has definitely changed since having Harvey. I'd like to strengthen my core. I also need to get serious about improving my diet!
Who/what inspires you to be fit?
My 1 year old Harvey. I want him to see his mom challenging herself and strong. When Harvey is at the gym with me, and peeking through the window to watch me, I push myself to be keep going.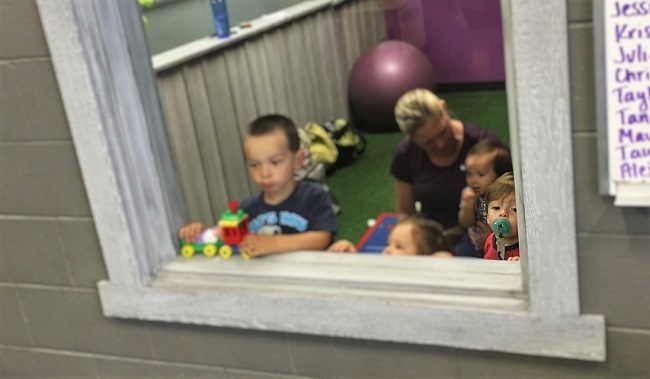 Favorite exercise at FGF is? Least favorite?
Favorite: Anything with a kettlebell and wall balls. Least Favorite: running, and snatches
When the Grind is kicking my butt, I'm thinking…
You can do anything for x amount of minutes!
My favorite thing about Farmgirlfit is:
The coaches! Each one pushes me in a different way. I look forward to seeing each and every one of them! I also love the fact that I can bring Harvey with me if I need to. Having childcare, complimentary at that, is something that makes FGF that much better now that I am a mom.
How has the rest of your life been influenced by Farmgirlfit?
I have a new motivation for working out - keeping up with my 1 year old! Being a mom is physically demanding and I would hate to limit what I can do with my son because I am out of shape.
As a kid I dreamt I would grow up to be:
A sportscaster…ironic since I never played sports, but I grew up in a household centered around sports. I've always loved the adrenaline and excitement of sporting events.
Words that inspire me?
What would you do if you knew you could not fail?
I'm proud…
Of how strong I have become.
My hero is:
Other successful women…and by successful I mean business women, entrepreneurs, woman in the gym, working moms, stay-at-home moms, single moms, independent women, world travelers. I truely find them all inspiring.
Any advice for new members or your fellow farmgirls?
Don't think twice about it - just show up and let the Grind lead you. No workout is easy for any of us, even if we have been doing it for years. The only person judging you is yourself.
Anything else to share?
Just want to say thank you! Thank you for creating a gym that inspires me. When I talk about who my heroes are, you ladies fall into that category. You do it right! Just a few things that make you special:
The gym- everything is clean and color coordinated!
The coaches- from your lulu attire, to your handwriting, to your choice of music.
That you stock the bathroom- I mean hair ties, tampons, deodorant, private showers…You know what we need.
Posting workouts online- I look every day, even if I know I can't make it.
The comradery you have built- my goal is to be more involved!
Your expertise- I always have felt that my body is in safe hands. Thank You!