Occupation:
Professor & Mental Health Counselor
Tell us about your fitness journey. How did you come to Farmgirlfit?
Gosh, my fitness journey really started when I moved to Florida 20 years ago. I was out of shape and overweight when I got to grad school there. I found a gym and slowly and consistently lost 50 lbs. then my mom died. And things changed for me… I eventually found triathlon and running (2 things I didn't do in Florida) when I moved to Spokane. Since then, I've done countless half marathons, 3 full marathons, 2 full Ironmans and 8 half Ironmans. I originally came to FGF many years ago when I started my triathlon journey but came back a year ago and am now fully committed!
If you could tell your Farmgirlfit story in 100 words or fewer, how would it read?
Started. Stopped. Did endurance races. Stopped that and joined FGF again. I love showing up for The Grind. I love seeing what our bodies can do!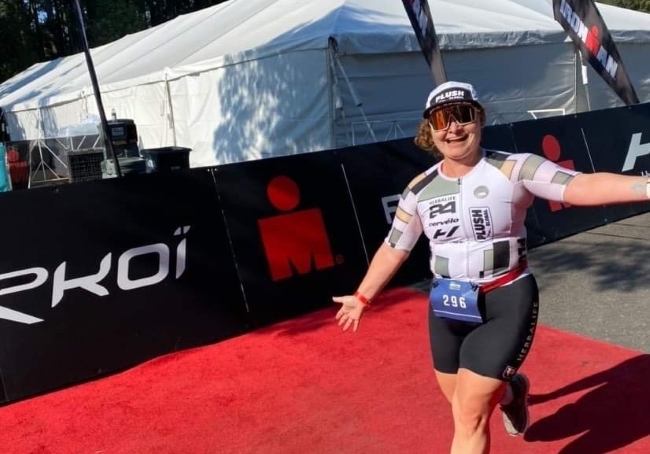 What has been your greatest fitness/performance accomplishment so far?
Completing 2 full Ironman races.
What are your next health and fitness goals?
Just completed the Powerlifting Club and Meet – with PRs all-around. Next? We'll see!
Favorite exercise at FGF is? Least favorite?
Well, I love lifting heavy, but I don't like snatches much.
When the Grind is kicking my butt, I'm thinking…
You CAN do this.
My favorite thing about Farmgirlfit is:
Challenging myself surrounded by badass women.
Do you have a funny Farmgirlfit memory?
Ha. Yes…. Not too long ago - I split my shorts in a workout. Tried tape, looked for extra shorts and in the end figured - well we are all friends here and just kept going. Thankfully it wasn't the rear seam. 😜
How has the rest of your life been influenced/impacted by Farmgirlfit?
I can't imagine not coming now. It's unlocked a part of me that I hadn't tapped into for a while!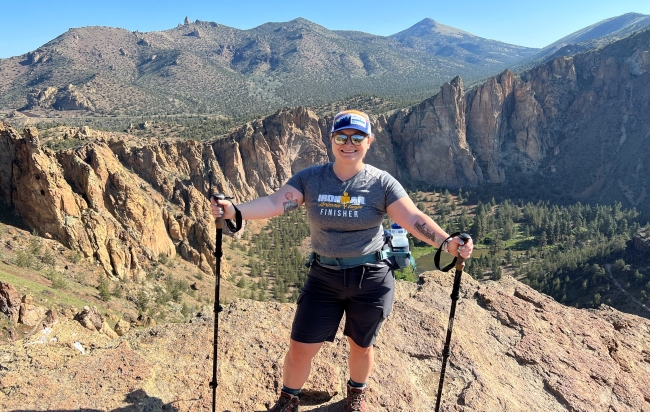 When you're not pumping iron at FGF, what does the rest of your life look like?
I hike, backpack, and travel with my amazing husband. Trying to find my love of the run again as well.
My happy place is:
Any place with water, including a pool.
As a kid I dreamt I would grow up to be:
A therapist. And I am!
My hero is:
My mom.
I'm proud…
Of the life I've created.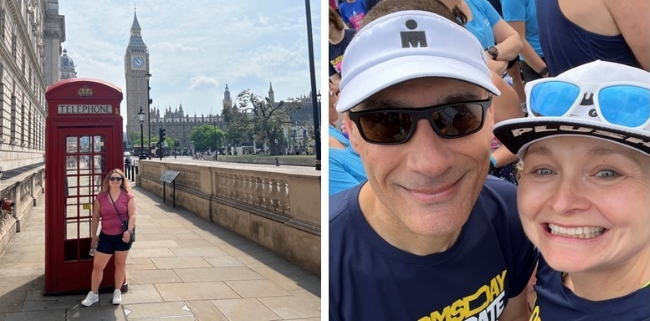 You might not know this about me:
But I was born in London.
Guilty pleasure:
Gummy bears and trash tv.
Team I'm always rooting for:
LSU Tigers and Florida Gators
My trademark dance move:
I'm a pro at chair dancing. Haha. Can't say I'm known for dancing.
My favorite holiday and why:
Christmas. It's when I get to see family. And I love baking cookies and twinkly lights and the music.
My favorite post workout meal:
Pizza.
My healthy indulgence:
Oh man I love a good salad.
Any advice for new members or your fellow Farmgirls?
As Des Linden says, "Keep showing up."