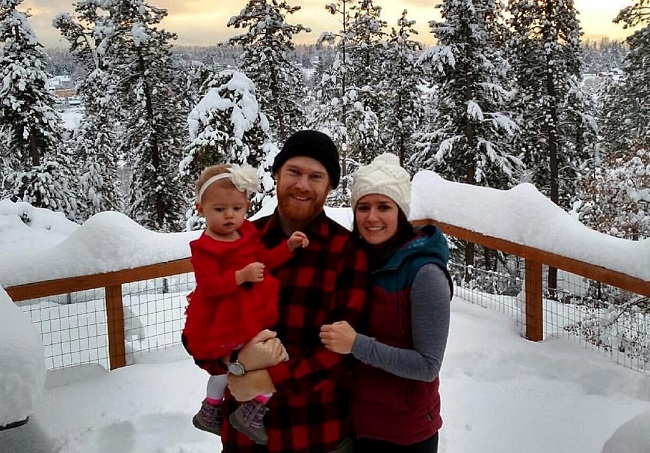 Member At:
Farmgirlfit Cd'A
Occupation:
Full-time mommy, Part-time Registered Nurse at Kootenai Health
Tell us about your fitness journey. How did you come to Farmgirlfit?
Fitness has always been a big part of my life. I was a competitive swimmer growing up and dabbled in a few triathlons as well. When I met my husband 9 years ago he got me hooked on the cycling bug, especially mountain biking. When we lived in Seattle, before we had our daughter, I was racing my mountain bike almost every weekend. I hated going to the gym but knew I needed something besides cycling in my fitness regime. I joined a Crossfit gym and absolutely loved it!
We moved back to Cd'A right after we had our daughter and I was not only itching to get back on my mountain bike, but also to get back to a gym (I had been out during my whole pregnancy). As soon as I got the "Ok" by the doctors, I tried a few Crossfit gyms, and even though they were great people, none of them seemed to fit. Then I found Farmgirlfit! I will have been here a year in May, and feel that I have progressed so much, I feel so strong and I love the way I feel after finishing a workout!
What has been your greatest fitness/performance accomplishment so far?
At FGF, I would say going from barely being able to do a 55# Overhead Squat to 105#! I'm not the biggest fan of this exercise! Outside of Farmgirl, finishing an Ironman.
What are your next health and fitness goals?
I will be doing a 4-day backcountry mountain bike race called the Trans Cascadia in September this year! There will be some long hard days on the bike so I just want to finish it!
Who/what inspires you to be fit?
My daughter, I want to be healthy and strong for her.
Favorite exercise at FGF is:
Push Press!
Least favorite exercise at FGF is:
Burpees!
Favorite workout song?
"Can't Hold Us" by Macklemore
My favorite thing about Farmgirlfit is:
Everything! I love the coaches and how supportive everyone is to each other!
How has the rest of your life been impacted by Farmgirlfit?
FGF has taught me to appreciate the skin that I am in and the muscle that I am building!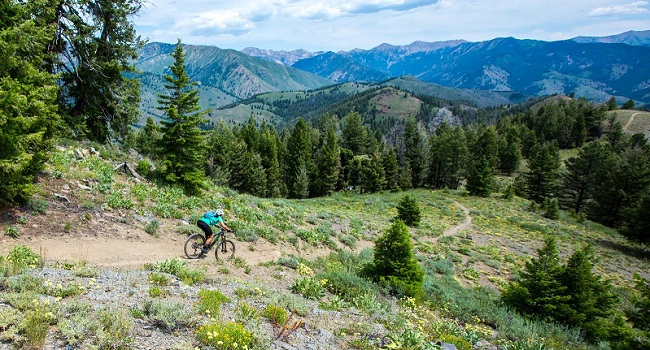 When you're not pumping iron at FGF, what does the rest of your life look like?
When I am not at the gym and not with my family, I am out on my mountain bike. :) My happy place is out in the woods on a mountain bike ride with my husband and hopefully my daughter will be riding with us soon too.
As a kid I dreamt I would grow up to be:
A Zoo Keeper
Guilty pleasure:
A tasty IPA
You might not know this about me:
I am one of six Ambassadors that was chosen nationally for Bell Helmets Joy Ride program and I am a certified mountain bike instructor. The goal of the Joy Ride Program is to get more women out on mountain bikes and to build a community of women riders by organizing events that are supportive and fun! I will be hosting monthly ladies-only events and hope to see some Farmgirls out there! Check out the Bell Joy Ride - Coeur d'Alene Facebook page, and also the Biking Betties of the Inland Northwest page if you ever want to get out and ride a mountain bike with a great group of women!
Any advice for new members or your fellow farmgirls?
Just come and do it; keep showing up! It doesn't matter what level you are doing. We are not competing against each other we are working alongside each other to be healthy and fit! Keep at it, don't give up, and know that you have the support of all your fellow farmgirls!