"We're busy, we're moms, we have so many other commitments, but at FGF we are doing something for ourselves, and I just love that."
Member Of:
Farmgirlfit Cd'A
Occupation:
SAHM, etc.
Tell us about your fitness journey. How did you come to Farmgirlfit?
My best friend said she was thinking about starting, and I couldn't let her go alone…what kind of friend would I be?
If you could tell your Farmgirlfit story in 100 words or fewer, how would it read?
Well, it pretty much just went like this. "I don't think I can do this. I don't think I can come back tomorrow." … "Ok, I'm kind of doing this. I'll just keep showing up." … "Holy 💩 I just did a box jump." #addicted
What has been your greatest fitness/performance accomplishment so far?
There are a couple of lifts that I've been like, "I can't believe I did that!" But I think my biggest accomplishments have been mental. Moving through the "I can'ts" and the fears to a place where I'll try, and I'll do my best, and I'll keep showing up so that I CAN.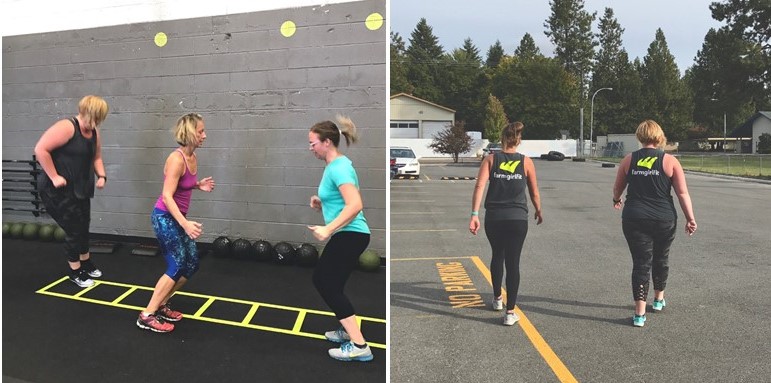 Who/what inspires you to be fit?
My amazing tribe. They're busy, they're exhausted, they're stretched thin…and they're showing up. I can do that too.
What are your next health and fitness goals?
I definitely have some number goals, but just staying committed and continuing to show up is where it's at for me.
Favorite workout song?
S&M - Rihanna. Also Bom Bidi Bom - Nick Jonas and Nicki Minaj
Favorite exercise at FGF is? Least favorite?
Deadlifts are my favorite. Plate Pushes are my very least favorite.
When the Grind is kicking my butt, I'm thinking…
Usually, "What the hell have I gotten myself into?!?" But after, "BOOM."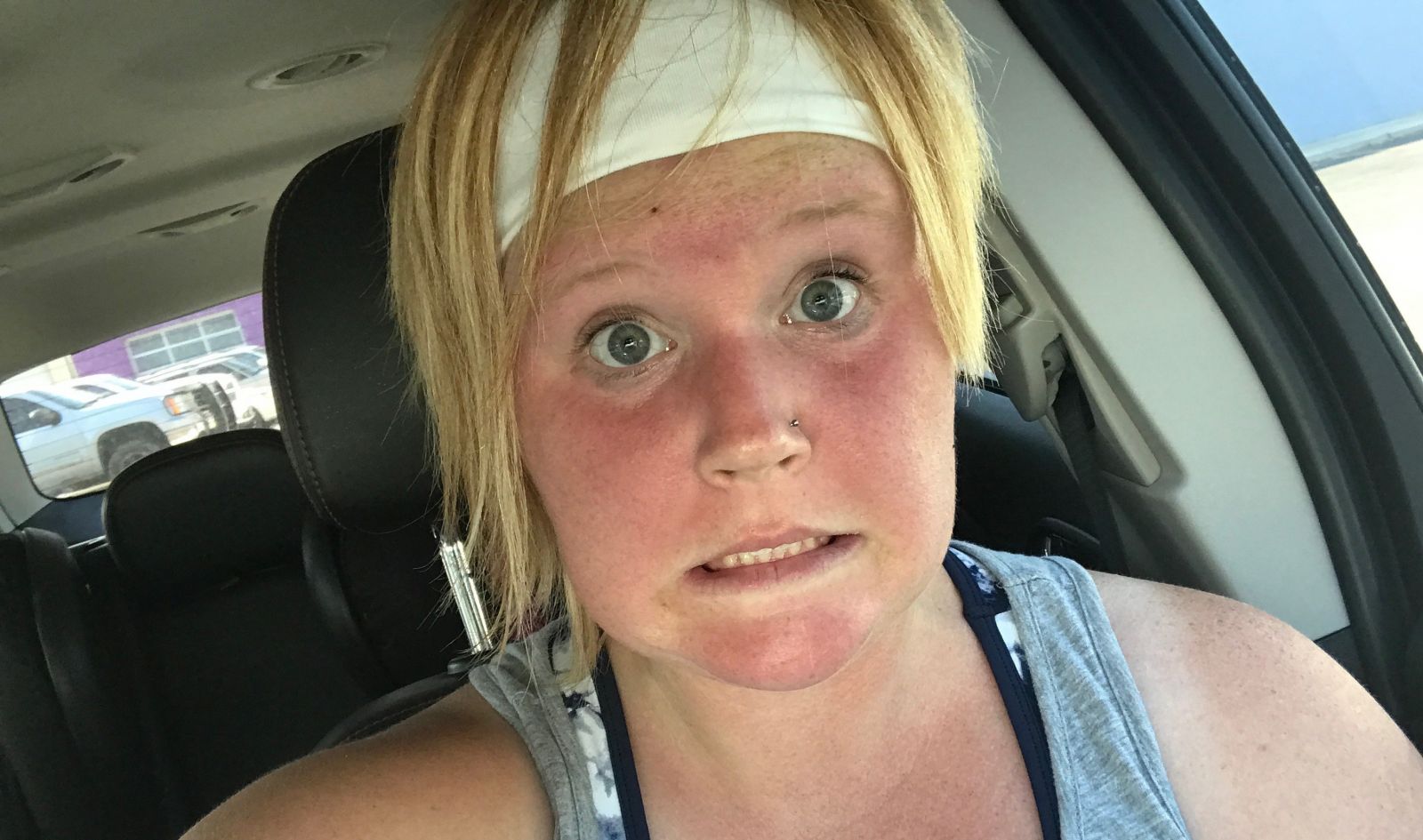 My favorite thing about Farmgirlfit is:
The atmosphere, the camaraderie, and sense of belonging you feel with all of these amazing women. We're busy, we're moms, we have so many other commitments, but at FGF we are doing something for ourselves, and I just love that.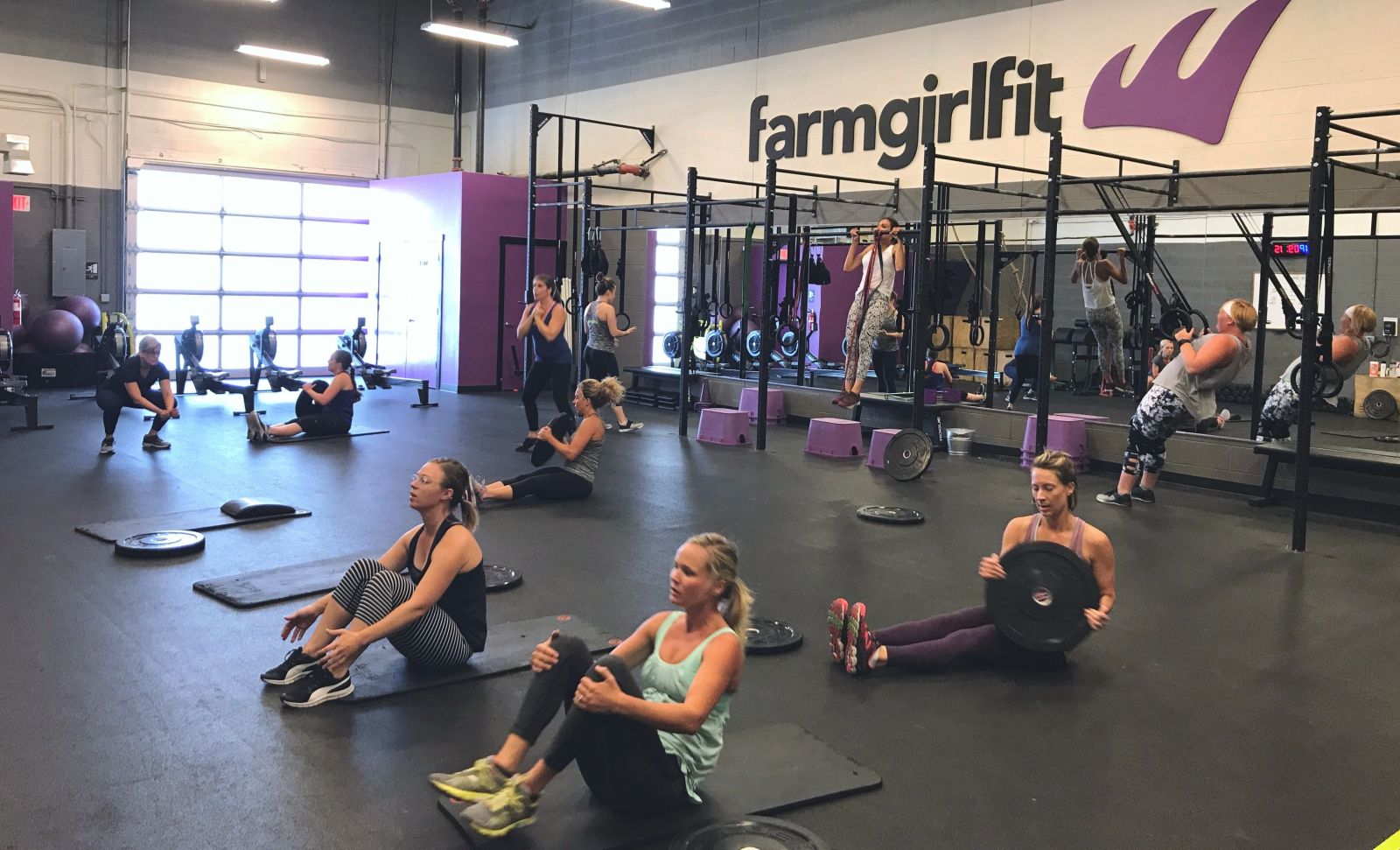 Do you have a funny Farmgirlfit story, or favorite memory?
I was so focused on how I was going to actually do the workout, that while loading my barbell, I put my spring clips on BEFORE my plates. It was fantastic. Maybe you had to be there. 😂
How has the rest of your life been influenced/impacted by Farmgirlfit?
I feel so much stronger in so many ways, and I view myself differently...and THAT changes everything!
When you're not pumping iron at FGF, what does the rest of your life look like?
I'm a mom to two crazy kids, 7 1/2 and 4. I volunteer at their school a lot and my husband travels a LOT, so if juggling was an occupation…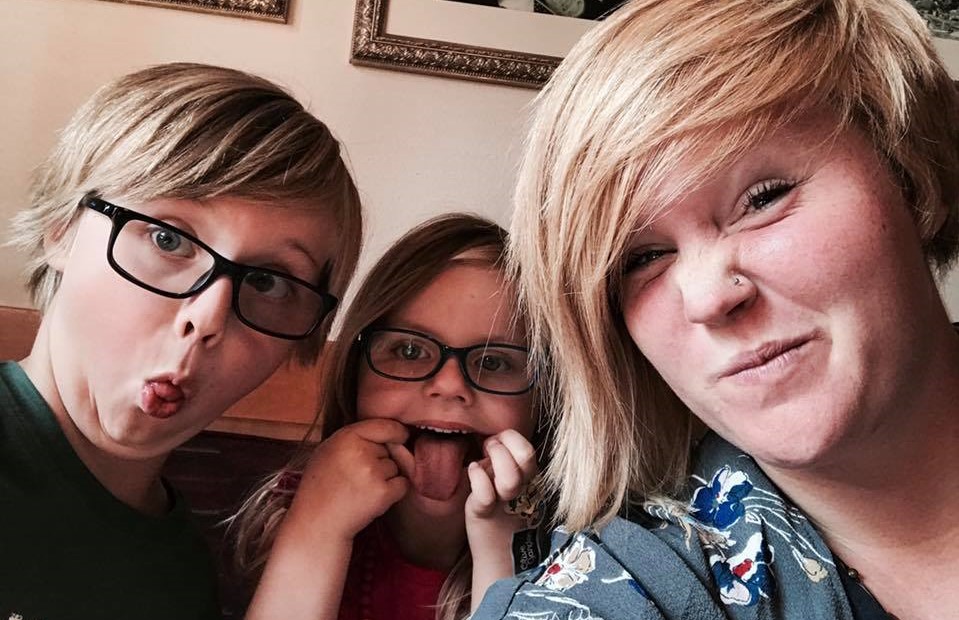 My happy place is:
Driving, windows down, blue skies. Driving.
As a kid I dreamt I would grow up to be:
Trauma Physician
Guilty pleasure:
Champagne Floats 🥂
Any advice for new members or your fellow farmgirls?
New members: Just keep showing up. Don't think about what you're actually going to do. Just get dressed, and get your ass to the gym.
Anything else to share?
I just want to say THANK YOU! To the amazing coaches and fellow Farmgirlfit-ers. Everyone is so supportive, and I just appreciate being able to be part of such an impressive group of women.