"I have never stuck with a gym/fitness regime for this long before, really with no hesitations in wanting to continue…It keeps me out of the fitness rut, and it's fun!"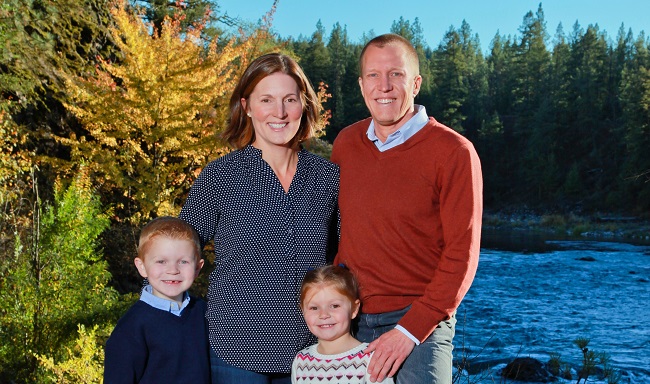 Member Of:
Farmgirlfit Spokane
Occupation:
Attorney
Tell us about your fitness journey. How did you come to Farmgirlfit?
I have always been active. I ran cross country and track in high school, and I was on the swim team. I also ran cross country and track my first year in college, but decided to quit the team to focus on school. Since that time, I've had ups and downs with running. I would get bored with it. I had a stint of spin classes and step aerobics. Who doesn't love to grapevine? I would say the hardest time for me to stay motivated was after my second child was born. I was tired, not eating great, and I couldn't seem to muster up any motivation. Enter Farmgirlfit.
My friends Betsey Moe and Kristin Markham told me about FGF and encouraged me to try it out. I came to a trial class one November. I really liked it, but I was still in my postpartum rut, and it took me exactly one year to return. The next fall I told myself I was going to go on November 1st and sign up. And I did! That was 2 ½ years ago.
I had never done this type of training before. I was pretty intimidated. But, the coaches are incredibly helpful and I feel like they want me to succeed. Jaunessa was coaching a class I was in early on, and I said "I don't really like weightlifting." She replied, "You don't have to like it, you just have to do it." That really stuck with me. So I just did it. And one day, I started to like it. Now I actually enjoy weightlifting and find it empowering. Plus, Savhanna has developed an awesome way to demonstrate the movements which completely speaks to me, called "what not to do," where she shows how NOT to do each movement.
What has been your greatest fitness/performance accomplishment so far?
I'm going to go with just showing up consistently. Unless I'm out of town, I'm here.
What are your next health and fitness goals?
I really should say conquering my least favorite exercises listed below. But I'm going to say sticking with FGF and continuing to get out of my comfort zone.
Who/what inspires you to be fit?
My family, and maintaining good health and a high quality of life.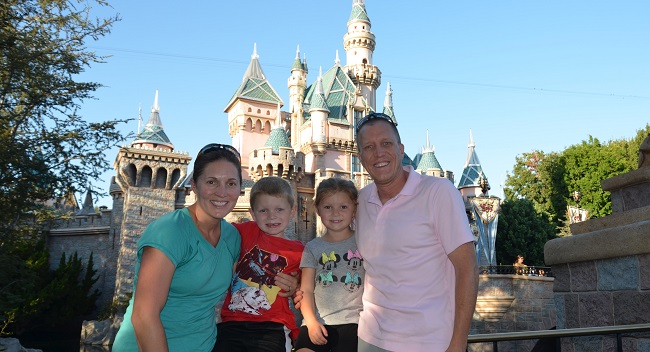 Favorite exercise at FGF is? Least favorite?
Favorites – cousins, bears, ground to overhead with a plate
Least favorites – double unders, rope climb, pull-ups (I am in need of an action plan for these.)
Favorite workout song?
I like a good techno remix of a chart-topping hit. Remember my step aerobics stint?
When the Grind is kicking my butt, I'm thinking…
I can do anything for 15/20 minutes.
My favorite thing about Farmgirlfit is:
Just one? That is tough. I would say it is never boring. I have never stuck with a gym/fitness regime for this long before, really with no hesitations in wanting to continue. Every class is different. I am super impressed the coaches come up with a different workout every day. It keeps me out of the fitness rut, and it's fun! There are always new movements and things to learn.
And one more – I really like the other members! They are all amazing ladies.
How has the rest of your life been influenced/impacted by Farmgirlfit?
I have completely changed my diet for the better (I really appreciate the FGF approach of eating real, nutrient rich food), I feel better both physically and mentally, and I'm stronger. FGF helped me leave that postpartum rut in the dust and it has definitely challenged my life for the better.
My favorite post workout meal:
Peanut butter and banana overnight oatmeal with almond milk.
My happy place is:
Vacation – warm beach or exploring a new country.
Words that inspire me?
It's nice to be important, but it's more important to be nice.
You might not know this about me:
Once upon a time I ran a 17:59 5k, aaaand I LOVE to bake – all-time favorite is cinnamon rolls.
My favorite holiday and why:
Christmas – totally for the presents.
Any advice for new members or your fellow farmgirls?
New members, just give it a try. I used to think I needed to do 60 minutes of cardio to get a good workout in, and that is simply not true. This type of training is incredibly effective in improving your overall fitness, and it's a lot more fun!
Anything else to share?
Thank you to all the FGF coaches, and to FGF for being such an awesome gym.