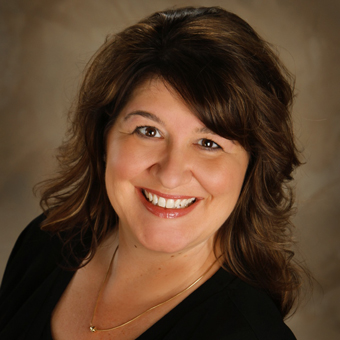 Name and age: Jackie Worobec, 45
Occupation: Executive Director, Women Helping Women Fund — a non-profit organization dedicated to empowering women and children to create healthy families and vibrant communities. Our annual benefit luncheon recently raised $265,000 and will fund 22 local programs.
Tell us about your fitness journey.
I am not an athlete. I was always the girl that skipped PE in school – I was tall, awkward, and uncoordinated, so it was just easier not to try. I've done the typical aerobics and step workouts in my basement (Jane Fonda flashbacks, anyone?), but not consistently. When I turned 30, I rounded up some friends to do my first triathlon and I've been doing that off and on for 15 years. At 40, I learned to surf (no need to do that again, though). I don't love exercise but I love how a good workout makes me feel, the energy it gives me and how it allows me to deal with stress.
If you could tell your Farmgirlfit story in 100 words or less, how would it read?
First, I read an article about a new style of gym. Then I observed a Grind. Then, I tried a Grind. Then I could not walk for 2 days. But somehow, I managed to get thru the next Grind and discovered there is something strangely addictive about this place… the variety of workouts and an amazing community of women. I recently upped my membership to 3 times per week and can't imagine life without FGF!
What has been your greatest fitness (performance) accomplishment so far? Do you have a performance goal?
Last September, I completed the one-day 84 mile BikeMS ride (and raised nearly $2000). This year, I got my 1000m row under 5:00 minutes (still room for improvement). I want to accomplish box-jumps — although mostly a mental block, I just can't get myself to do it! Also, double-unders — I think I'm close.
How has FGF helped you become more healthy? When it comes to your health, what goals do you have?
The progressive Sugar Freedom Challenge allowed me to kick my 30-year Diet Coke addiction! I also (mostly) gave up bread, and using the MyFitnessPal app, I try to keep my total carbs between 100-125g/day. In terms of goals, I'm always trying to shed some extra pounds! But more importantly, I'm interested in making sure I'm fit, flexible and healthy enough to live a life that is not limited.
My favorite exercise at FGF is:
Tabata workouts – I can do anything for 20 seconds, right?! Plus I like the "total body" soreness it gives me (instead of the "OMG I can't walk" after a big squat day).
My least favorite exercise at FGF is:
No surprise here, anything that involves running any farther than the first corner!
My favorite thing about Farmgirlfit is:
It's so hard to do this in one word….but I would have to pick the awesometrainers. They have the amazing ability to motivate and challenge, allowing me to push myself but honoring my limits, and suggesting modifications for my long list of injuries.
How have you integrated the Farmgirlfit mission outside of the gym?
I no longer think of a workout as something I have to do — it's something I get to do, in fact, look forward to doing. I'm much more active outside of the gym and try to encourage women to lead healthier lives.
When you're not pumping iron at FGF, what does the rest of your life look like?
Summer finds me swimming and golfing, hiking and biking with my husband. Basketball season will find us in the Kennel watching both the Men's and Women's teams (you might also spot us at Jack & Dan's and/or Pete's). We also love to vacation together – beach or city, we mix it up. When I have time, I actually read the monthly book club selection – otherwise, I still go for the wine! In my volunteer life, I'm the President of the Junior League of Spokane as well as a volunteer coordinator for Providence Health Care Foundation.
Any advice for new members, or your fellow Farmgirls?
Thinking of joining? Just try it – if I can do it, you can too! Seriously.
New? Stick with it – it gets better and soon, you will really enjoy it.
To those of you who I've had the pleasure of sweating with – thank you! You have brought something special to each workout and I would not be here without you!