Don't tell Erika she CAN'T. She's been told it her whole life, and will certainly prove you wrong! She has a hearing impairment, works in an overwhelmingly male dominated industry, and has an unyielding determination that you do not want to test!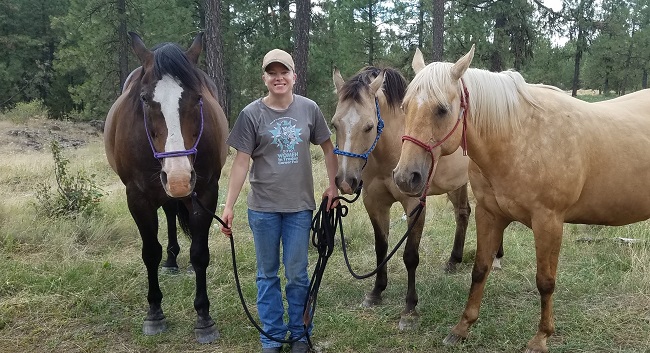 Member At:
Farmgirlfit Spokane
Occupation:
Groundman in Outside Line Construction.
Words that inspire me?
"I am a woman with thoughts and questions and $h!t to say. I say if I'm beautiful. I say if I'm strong. You will not determine my story – I will." Amy Schumer
Tell us about your fitness journey and how you came to Farmgirlfit?
I think I initially saw an article in The Inlander several years ago. Then, because of my job, I was looking to get in better shape. I remembered FGF and joined right away, nearly 3 years ago. I've been coming ever since, except some months out of town on a job. Joining FGF has helped my old injuries, increased my flexibility, endurance, and strength. My body feels better now than it has for years.
What has been your greatest fitness/performance accomplishment so far?
Figuring out which stretches and exercises I need to do to maintain different parts of my body so pain, tightness, or soreness don't come back from old injuries.
What are your next health and fitness goals?
I would like to work on accomplishing a muscle-up. I have never done one. And to continue to eat healthy.
Who/what inspires you to be fit?
My Mom, horses, and the work I do.
Favorite exercise at FGF is? Least favorite?
Favorite: Rope climbing, bears, box jumps, and atomic sit-ups. Least Favorite: I don't think I have one. I look for the benefits from each exercise. Such as using certain muscles and working on form.
Favorite workout song?
Anything from the 1980's or Rock and Roll!
When the Grind is kicking my butt, I'm thinking…
Break it down into smaller sets and keep going. You're almost finished!
My favorite thing about Farmgirlfit is:
All the ladies that are supportive of me and everyone there, no matter what!
How has the rest of your life been influenced by Farmgirlfit?
Before and after work I do stretches I've learned at FGF to manage my old injuries and my body. I think of how it benefits my well-being, my horses, and those around me. Eating clean has also made an impact on me. I make sure my horses are eating clean as well.
When you're not pumping iron at FGF, what does the rest of your life look like?
Doing transmission or distribution work. On my week ends off…if I am home - spending time with/riding my horses, cooking for the work week ahead, family history research (genealogy), and spoiling Mom's dogs and cats. If I am working far from home - cooking for the work week ahead and helping my friends with their horses.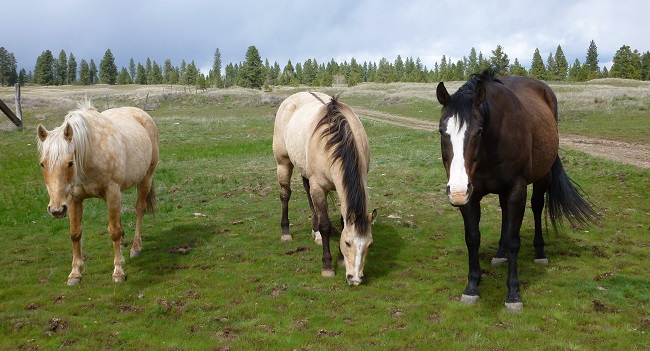 As a kid I dreamt I would grow up to be:
A jockey or a veterinarian, and now a journeyman lineman is what I am working towards.
You might not know this about me:
I competed in collegiate logger sport, with speed climbing being my favorite event. I also trim my own horses hooves.
Guilty pleasure:
Chocolate - in different forms and recipes.
My favorite post workout meal:
Nut granola and date logs that have coconut flakes on them.
My healthy indulgence:
Currently some paleo crackers by Livin' Spoonful.
I'm proud…
Of my horses, of being one of the few gals in the line trade, and fighting for things when they get rough. Of my ancestors - their stories and what they have accomplished.