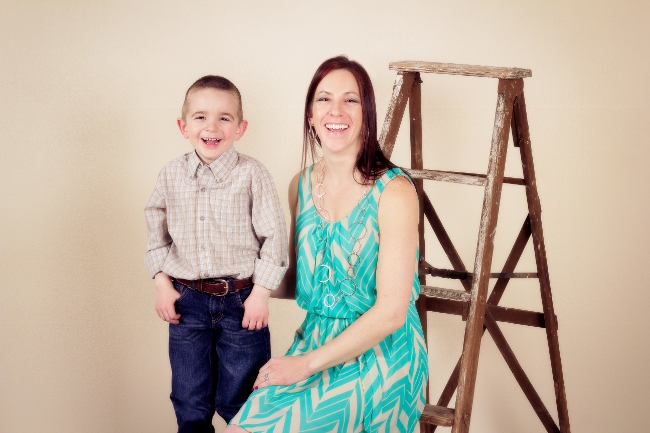 Name and age: Darcey Dinger, 36
Occupation: Wife, Full time mother and part time Dental Hygienist
Tell us about your fitness journey.
I have been fortunate enough to always be somewhat athletic and gifted with a great metabolism. I run but do not always enjoy it, I do it because it works! It works to clear my mind and to energize my body, the benefit to my heart is also a bonus. I have always dabbled in fitness, multiple gyms, classes, Zumba, and a personal trainer. Having an active husband helps to motivate me and wanting to instill that being healthy requires good choices and often times hard work to our son is important to me and my job as his mother.
If you could tell your Farmgirlfit story in 100 words or less, how would it read?
I needed my ME time again!! It took me several years and lots of procrastination to finally give Farmgirlfit a try. So, I came on a Saturday (really to see if I had what it took to make it), almost a year ago, and wondered why I had put it off for so long. I knew before the end of the Grind that I was hooked. Even feeling like I had been run over by a tractor the next day and laughing at the pain I endured with every step down my stairs:).
What has been your greatest fitness (performance) accomplishment so far? Do you have a performance goal?
I owe a lot of fitness accomplishments to Farmgirlfit over the past year. My first goal was unassisted pullups and thanks to the November 2013 challenge I got that within the month. The No-Sugar challenge was by far my greatest accomplishment although it is not a performance goal, it improved how I did perform. Also, the Farmgirlfit team helped me continue my tradition of some sort of race on my Birthday weekend, this year we did the Spokane 24-hour Relay. Being strong and healthy at 36 and beyond is my ultimate goal.
How has FGF helped you become more healthy / When it comes to your health, what goals do you have?
I hold myself more accountable as to what goes into my body since becoming a member at Farmgirlfit. I schedule my workout sessions into my week and look forward to them. We have always been active in our family so continuing that and teaching our son that you can be healthy and strong at all ages as well as continuing to get stronger are my goals.
My favorite exercise at FGF is:
I honestly love them all! I feel privileged to learn new techniques and ways to become stronger every time I am participating in a grind at FGF. Kettle bell exercises are great, yes even the Turkish get ups. I'm sure I am the only one who likes those! I also enjoy knowing that I can climb a rope. Practical applications appeal to me!
My least favorite exercise at FGF is:
Even though I stated above that I honestly love them all, I'd be lying if I said I loved push presses! They are a great exercise but give me the biggest kink in my neck every time. I'm sure it must be technique and maybe I need to do them more because of that, ugh!
My favorite thing about Farmgirlfit is:
The collaboration of all women, every age, every stage of life, every fitness ability and everyone having a personal goal. You are there as a group of amazing women, encouraging each other as far as you can and yet there as an individual drive to push through your personal limits. The surprise you give yourself in achieving a goal or making a new PR to beat. I love the fact that you absolutely have the tools given to you by FGF's amazing coaches to succeed and your success can be achieved by the amount of hard work you put into it. You get out of it what you put into it!
How have you integrated the Farmgirlfit mission outside of the gym?
My life has always incorporated activity. I do not sit still well. As a family we have been getting out and hiking more of the local areas, seeing more of what Spokane has to offer. This is a really hard question for me I guess. I am not sure how much more activity I could incorporate in a day, what can I say … I have an active 5 year old boy to boot!
When you're not pumping iron at FGF, what does the rest of your life look like?
Wow! I cannot even keep up with my day outside of FGF. It depends on the day. I don't sit still, something always has to be done, I have OCD, a 5 year old active boy, a devoted husband and military man so life for us has no consistency other than we are active. I work part time as a hygienist, however that means some weeks I work one day and others I work five. My passion is crafting-refurbishing furniture, gardening, scrapbooking, sewing and tending to our little farm.
Any advice for new members, or your fellow Farmgirls?
Do not hesitate to try it for yourself! The guide to health and strength is written out before you everyday that you show up, all you have to do is perform. Your success is determined by your own goals and how far you are willing to push yourself to reach those goals. You may be nervous, but that is a healthy feeling, the adrenaline (pre-grind jitters) is what makes it exciting and worth looking forward to. Your life will change!
---
To stay in the loop, subscribe to FGF Stories & Info.