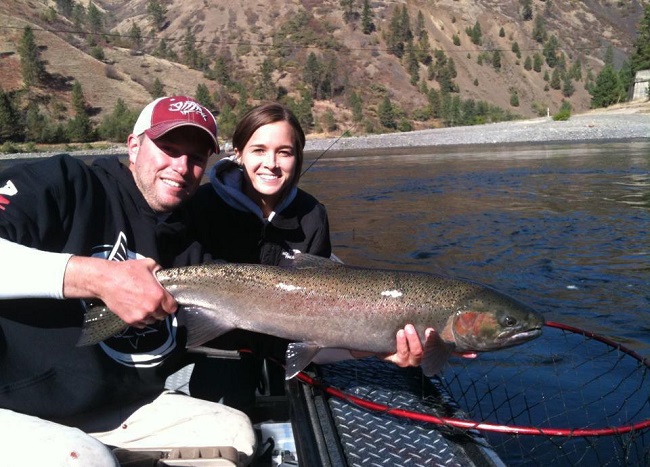 Name and age: Christina Belknap, 27
Member at: Farmgirlfit Coeur d'Alene
Occupation: Middle School Counselor
Tell us about how your journey led you to Farmgirlfit?
Being active has always been important to me. I ran cross country and track throughout high school and then continued to run on my own throughout college, but was really inconsistent about it. After college I became a slave to the treadmill. I would run a lot of mileage, but would never really feel satisfied. Hoping for something different I came across Farmgirlfit and after finally convincing myself to try a workout. I've been hooked ever since. I love the challenge each workout brings as well as the company. I feel so very lucky to be able to workout alongside some pretty amazing women.
What has been your greatest fitness (performance) accomplishment so far?
My greatest fitness accomplishment thus far has been mastering double unders … although not bashing my shins while doing box jumps comes in a close second! :)
When the Grind is kicking my butt, I'm thinking: This hurts so good!!
What are your next health and fitness goals?
My health/fitness goal is to just to be more consistent with eating healthier. This year I want to not only start the Farmgirlfit No-Sugar challenge, but stick with and finish it! I also want to run my first half marathon this year.
Favorite exercise at FGF is: I love anything that has to do with squats, especially squat cleans.
Least favorite: Those darn Turkish get ups … the forearm bruising is a constant reminder of how much I loathe them. ;)
My favorite thing about Farmgirlfit is: The sense of community with members and coaches. No where else will you find the support, encouragement and challenge that Farmgirlfit offers.
When you're not pumping iron at FGF, what does the rest of your life look like?
When I'm not at work or coaching I love being able to spend time with my family … if you don't already know I have the CUTEST little nephew who I am absolutely obsessed with. I also love fishing with my husband and being outdoors when I can.
You might not know this about me: I'm a twin and we are both school counselors
My hero is: My mom!
Guilty pleasure: Anything that involves chocolate
What advice do you have for newcomers to FGF?
To stick with it and don't give up! You are constantly surrounded by others who push and encourage you to reach your goals.