"As a healthcare practitioner, this is one of the things I love and respect about Farmgirlfit—there is no pressure and it really is encouraged to take it at your skill level and ability."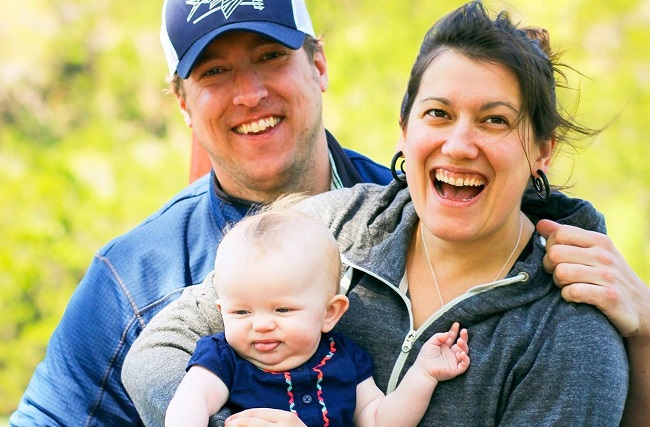 Member Of:
Farmgirlfit Cd'A
Occupation:
Family and pediatric Chiropractor, Founder and trainer for Neuro-Deflective Retraining method (Spoelstra Family Chiropractic).
Co-Owner of Navigate Your Healing, with fellow Farmgirl Amy Yardley.
Tell us about your fitness journey. How did you come to Farmgirlfit?
I was one of the original members in Cd'A, then took some time off due to an injury and just came back a few months ago! My friend Ashley originally told me I should check it out because she knew I loved this type of workout, but didn't love the typical gym environment that it came with. 😊
If you could tell your Farmgirlfit story in 100 words or fewer, how would it read?
I come for a great workout and accountability, and every time I show up it literally changes the course of my day…for the better! I am so happy to be here and I love all the cool ladies I get to meet and hang with while I am here!
Who/what inspires you to be fit?
My family! Specifically, being a mom. I LOVE setting the example of health and self-care for my daughter. I love that my daughter can observe her mom making herself a priority by working out, making healthy nutrition choices or getting adjusted!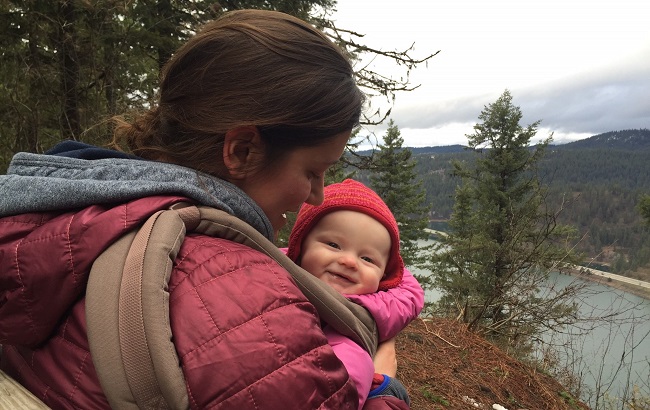 What has been your greatest fitness/performance accomplishment so far?
Not sure. My goal is to be healthy, happy and active! Farmgirlfit most certainly helps me with that!
What are your next health and fitness goals?
I would like to run a half marathon this year.
Favorite exercise at FGF is? Least favorite?
Favorite: Double Unders! For some reason I own these! Hahaha.
Least favorite: Oh boy…the list could be very long…ROWING is the top of the list!
When the Grind is kicking my butt, I'm thinking…
I can do anything for 30 seconds…I always have to break it down! HA!
My favorite thing about Farmgirlfit is:
The atmosphere. I love showing up and meeting new friends. I love how positive and supportive it is. Also, being a busy mom and business owner, I LOVE showing up and having someone tell me what to do and then doing it and moving on with my day! The free childcare is a pretty sweet bonus too!
How has the rest of your life been influenced/impacted by Farmgirlfit?
I love making new friends and developing relationships with health-minded women while doing something good for ourselves. If you know me you know I am the ultimate multi-tasker, so this is a win-win for me!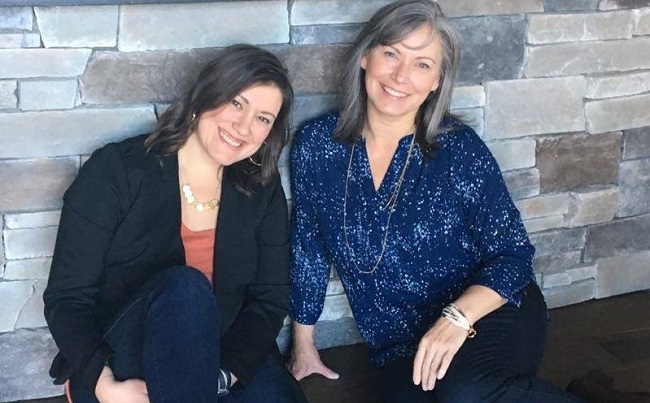 When you're not pumping iron at FGF, what does the rest of your life look like?
I am a wife of an awesome husband, a mother of a beautiful almost 2 year old and a small business owner which makes for a pretty busy life! So besides the obvious everyday stuff we love to travel, explore, be outside and, I'm not gonna lie…I love a nice coffee or wine date with my girlfriends! 😊
Words that inspire me?
Love yourself exactly how you are today and set goals and work towards them. But you are perfect right NOW!
My happy place is:
A comfy chair with a good book and a glass of wine. 🍷😊
My favorite holiday and why:
Thanksgiving. I love the no stress, no expectations time with family and friends. In our family all the mandatory traditions were around Christmas, so Thanksgiving is a time where we can relax and enjoy a nice day with no stress! I know you all know what I mean! 😉
You might not know this about me:
I played water polo in college. That's how I met my hubby! And no, we don't put horses in the pool to play this game. 😂
Guilty pleasure:
WINE…have I said that already?!? 🤷
Healthy indulgence:
Macaroons, for sure!
Any advice for new members or your fellow farmgirls?
Don't be intimidated, everybody is very supportive and friendly here. The healthcare practitioner side of me would also like to remind them that it's ok to MODIFY movements if their body is not ready for them! The entire point is to be healthy and active and NOT to be injured. I know the Farmgirlfit coaches agree with me on this one! 😉 This is one of the things I love and respect about Farmgirlfit—there is no pressure and it really is encouraged to take it at your skill level and ability.