"It is so encouraging, uplifting and fun! I love the people, the coaches, and the workouts! It really doesn't matter what fitness level you're at, all needs are met each workout."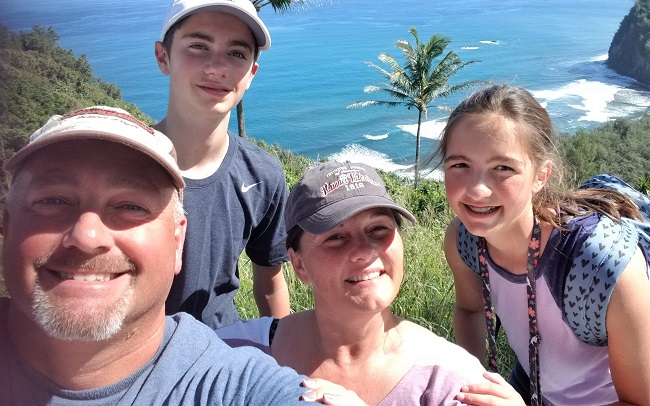 Member Of:
Farmgirlfit Cd'A
Occupation:
First grade teacher
Tell us about your fitness journey. How did you come to Farmgirlfit?
I was working out at another gym and I met a friend, Martha. She found FGF and encouraged me to join.
If you could tell your Farmgirlfit story in 100 words or fewer, how would it read?
I started Farmgirl two years ago. I would come two times a week, not regularly enough. I was very intimidated by the lifting portions of the workouts. Now, I actually enjoy lifting quite a bit. I started writing down my PR's in the green binder and I like having that number in my head. I'm better at pushing myself, trying to improve and set goals. I'm proud that I come 3-4 times a week on a regular basis. It's amazing to me that I get up and complete a hard workout before 6:30 am. 😅
What has been your greatest fitness/performance accomplishment so far?
Increasing what I can lift feels great. Heck, just showing up is accomplishment!
What are your next health and fitness goals?
I'm investing time this summer to work on meal planning. I want to have it all in place when school starts again in September. My workout goals include being able to do a pull-up. Even with bands, it's a huge challenge for me, so maybe by the end of October and the next Pennies for Pull-Ups!
Favorite workout song?
Anything that makes me feel like a bad ***
Favorite exercise at FGF is? Least favorite?
I think I like wall balls, can't believe I'm saying that! Turkish get-ups are definitely my least favorite. They are so, so awkward and yuck!
When the Grind is kicking my butt, I'm thinking…
Stay vertical girl!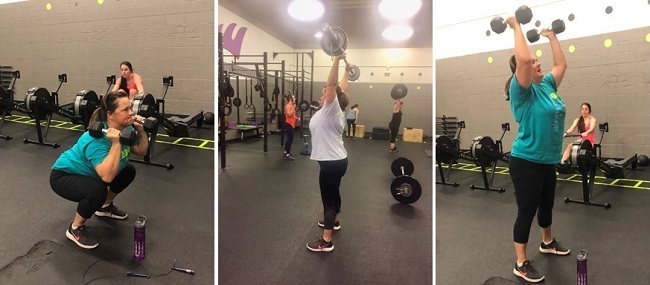 My favorite thing about Farmgirlfit is:
It is so encouraging, uplifting and fun! I love the people, the coaches, and the workouts! It really doesn't matter what fitness level you're at, all needs are met each workout.
Words that inspire me?
"I may not yet, but someday I will!" At school we call this the power of yet.
How has the rest of your life been influenced/impacted by Farmgirlfit?
I have much more energy to teach first graders all day. I leave the gym in the early morning and I feel energized. I have more stamina for all of my life. I notice a huge difference mentally if I don't work out; I'm not on my game.
I'm proud…
That I'm sticking to my regular, early morning workouts.
When you're not pumping iron at FGF, what does the rest of your life look like?
I'm busy reading, planning and teaching my first graders. I love what I get to do every day! On the home front, I have a teenage son and teenage daughter. They are involved in dance, theater, cross country and track. My husband and I love to watch the kids do their thing!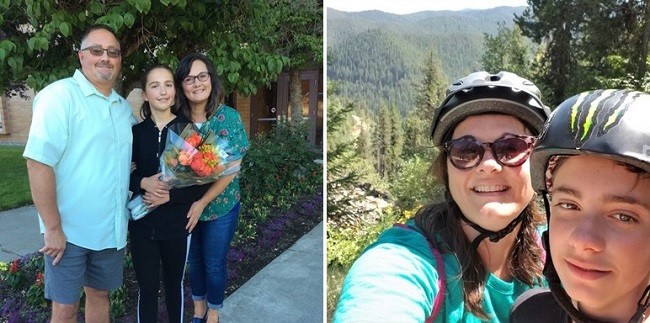 My happy place is:
The beach, camping with family
As a kid I dreamt I would grow up to be:
A teacher; I just always knew!
My trademark dance move:
My son and daughter try to teach me current dance moves, the floss. 🙄 We all end up hysterically laughing. 😂 My daughter enjoys recording me and sharing on Instagram. Usually without my knowledge or permission!
My healthy indulgence:
I love salads with lots of crunch!
You might not know this about me:
I used to run regularly. I ran a half marathon about eight years ago.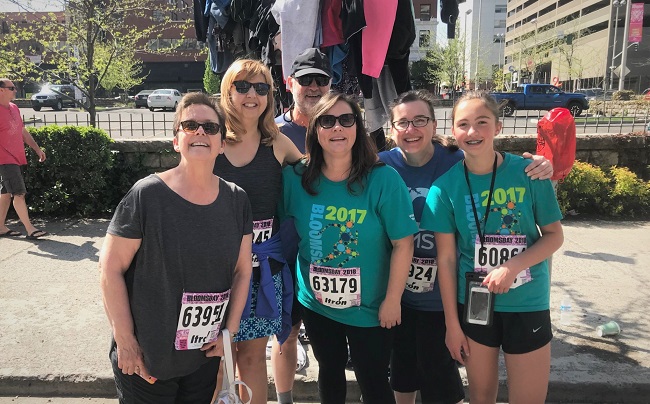 Guilty pleasure:
Any home baked sweets
My favorite post workout meal:
Protein drink and bowl of oatmeal.
Any advice for new members or your fellow farmgirls?
Come and focus on YOU, not what others are doing. Ask questions!