As of Friday May 28, 2021, Farmgirlfit Coeur d'Alene is officially and permanently CLOSED. After nearly 7 years in this wonderful community, we simply no longer had the people--members nor staff--to keep it going. It has been a tearful and emotional ending for a "space" that has been such a positive force in so many women's lives. BUT, we are beyond grateful for the connections, friendships, experiences. We enjoyed this space with lots of hardwork and fun right up to the very last minute, and we know this isn't goodbye, but just see you later...see you differently!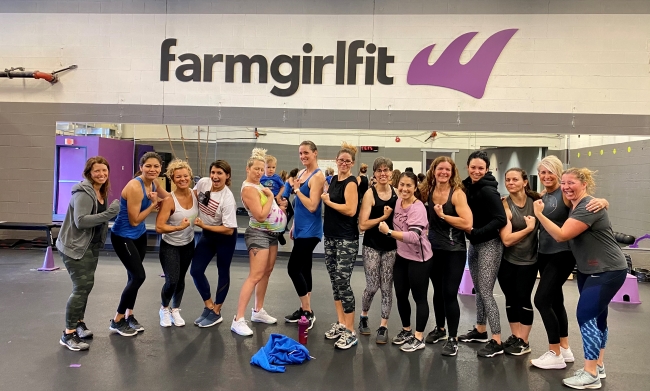 The weekend before, in true Farmgirlfit fashion, we celebrated all the women, the camaraderie, all that has been achieved and left on the floor of this space...and most importantly, all that will continue to be carried forward from it...with a proper Last Hurrah event. We got to celebrate:
🎉 The newest additions to our 500 and 1k visit Clubs—your names and photos will continue to be included on our boards over in Spokane,
🎉 Jaunessa's birthday—with the most perfectly perfect cake,
🎉 And of course, all the sweat, strength, hardwork, and FRIENDSHIPS of nearly 7 years!
And we're choosing to memorialize Farmgirlfit Coeur d'Alene with the photos from that event: vibrant and full of life, Farmgirlfit logos, smiles, hugs, sweaty faces and clanging barbells!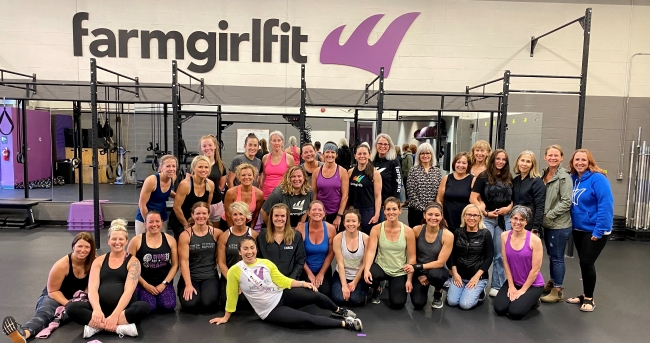 Thank you for the memories, for the inspiration and perspiration, the laughs and tears, all the emotions, celebrations, hard times and hard work, the nonsense and fun, the motivation, encouragement, the silent knowing nods, the hugs and high-fives, for sharing your lives with us, and for becoming such an integral part of ours!
All that we've learned, all that we've gained and shed, all the ways we've improved and grown...none of that changes. It's part of us and will continue to shape who we become: once a Farmgirl, always a Farmgirl! 💜
Of course, we'd LOVE to have you come visit us over in Spokane, or online with the FGF@Home program!