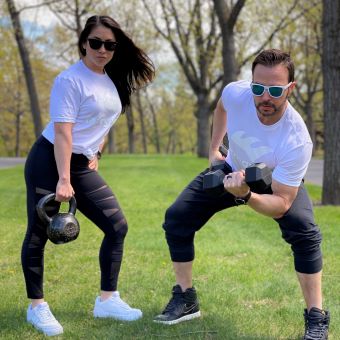 Two things we are definitely about:
Supporting local business,
Sporting the freshest swag!
So when Zome Design, a local screenprinter in Spokane, asked if we'd like to be part of their #hereforgoodpnw campaign to support local businesses during the COVID-19 pandemic, we jumped at the opportunity!
Here's how it works:
WE collaborated with Zome on the design ➡️ white-on-white so we can come back with a fierce tie-dye party, or keep it as is, looking fresh!
YOU buy said "so fresh and so clean" tee for $20 ➡️ $10 goes to Zome and $10 comes to us!
EVERYONE WINS! 🎉
✨ Oh, and now they come in a kids' tee version for a limited time! 🤩
Kids' Tees
ORDER CLOSED. If you already ordered, yours will be ready for pick-up or to be shipped on June 1st.
Adult Tees
Continue to be available. The current batch closes May 31st. Purchase HERE.
Thank you for your support and helping us stay here for good! Once your shirt arrives, please show us your pics on social media 📸 @farmgirlfit @zomedesign #hereforgoodpnw