You can run, you can row, you can be a part of a Farmgirlfit Team! Welcome to the Million Meter March, the most recent Farmgirlfit Team Challenge!
We, the FGF Coaches, will set up the teams in groups of 8-10 members. You'll be in charge of tracking and recording meters. We will have a big leaderboard poster to see how the teams are progressing and which team is moving the quickest toward ONE MILLION METERS!
We'll give you plenty of support along the way:
Running and Rowing Clinics to make sure your work is efficient,
Fun participation prizes as you rack up those meters, and
A Grand Prize for the 1st team to 1 Million Meters!
Running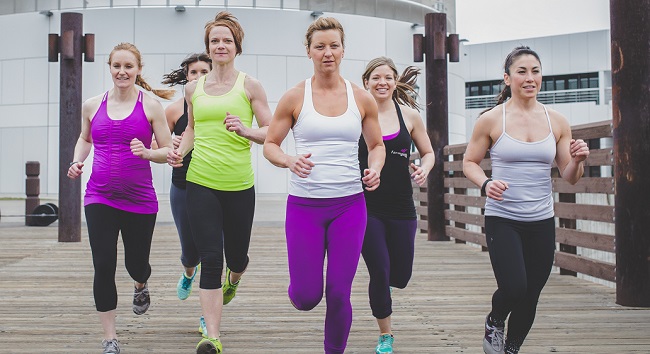 The only stipulation is that you have to be outside, breathing in the fresh air! No treadmills allowed. You'll need to keep track of your meters using a wearable device of some kind, use a set route or a track (one loop = 400 meters), or use a resource such as mapmyrun.com to figure out your total distance accomplished. Running programmed in The Grind DOES count toward your team meters but we'd really love for you to commit to some regular running outside of your gym time. Your body needs this!
Rowing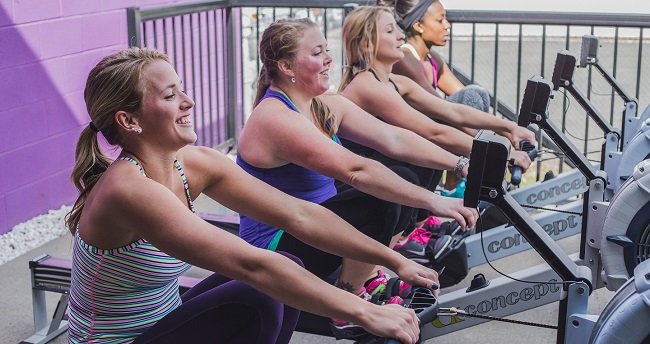 Each person on the team may complete UP TO 3,000 meters each day. HOWEVER, we want you to maintain a split time in each of your endeavors. Instead of saddling up and yanking on the chain for 5,000 meters (disregarding form and function), we want you to get more familiar with the machine and the power you can generate with your body. Efficiency will be key! Learning how to work properly on the machine, MAINTAIN A SPLIT TIME, and really work hard is the goal each time you use it. Plus, we only have 6 machines and everyone wants to use them!
You will be limited to 1,000 meters if there are folks waiting to use the rowers during personal warm-up time. Personal warm-up time is 10 minutes before the scheduled class time. There may be some leeway time once class begins, but if you arrive late for class you will not be able to use the rowers for the team challenge.
Meters accomplished during The Grind WILL count toward your team numbers. You may use the rowers after The Grind, but again, you may be limited to 1,000 meters at a time if there are people waiting to use the rowers.
*If you own a rower, you may complete your 3,000 meters per day at home; however, you'll need to take a photo of your screen and post it on Facebook or Instagram (use hashtag #millionmetermarch @farmgirlfit)
*If you are travelling out of town and have access to a rower, same idea. Complete up to 3,000 meters per day, take a photo and share it online!
Team Spirit!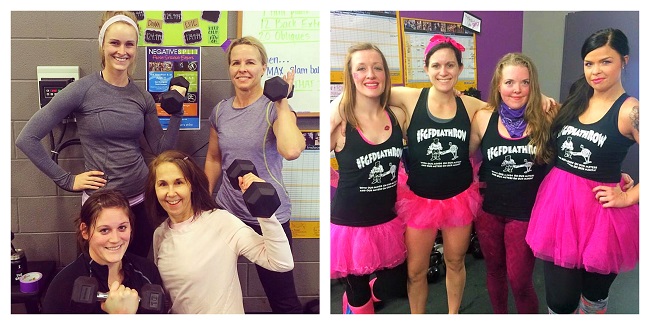 Once the teams have been compiled, it will be your team's job to choose a TEAM NAME & hashtag. You may know everyone on your team or you may not. This is part of the fun! Stay connected by becoming friends on social media, using your team's specific hashtag, and/or emailing each other. Being active and working well as a team, challenging other teams, & inspiring commaraderie will be noticed by us! We may even have a Team Spirit Grand Prize as well!
The Goals
Get outside. Get running. Enjoy it!
Learn how to be an efficient rower. Improve your split time. Appreciate the machine!
Be a part of a TEAM made up of other awesome ladies, such as yourself! Get connected on social media with other FGF members.
Have fun! Inspire and encourage your team! Challenge others on their own Million Meter March!
Win awesome PRIZES! :)
Sign up in the gym, so we know that you are IN!