The holidays are a wonderful time of year, but also bring some added stress, added temptations, and less time to focus on our health. All of a sudden our good habits start slipping, until we wake up on January 2nd saying, "Holy night, what just happened?!? 🤯 I better get back on track!" Not this year! Amy Yeoman of Fuel to Thrive has put together this 6-week challenge to help you stay focused on YOU, without adding additional stress, and while still enjoying the holiday season, so that you can start 2018 already feeling great!
Amy explains the challenge in this short video: the reasons why, and what she's hoping to help you achieve over the next 6 weeks. Check it out, and read more details below, including the answers to potential questions: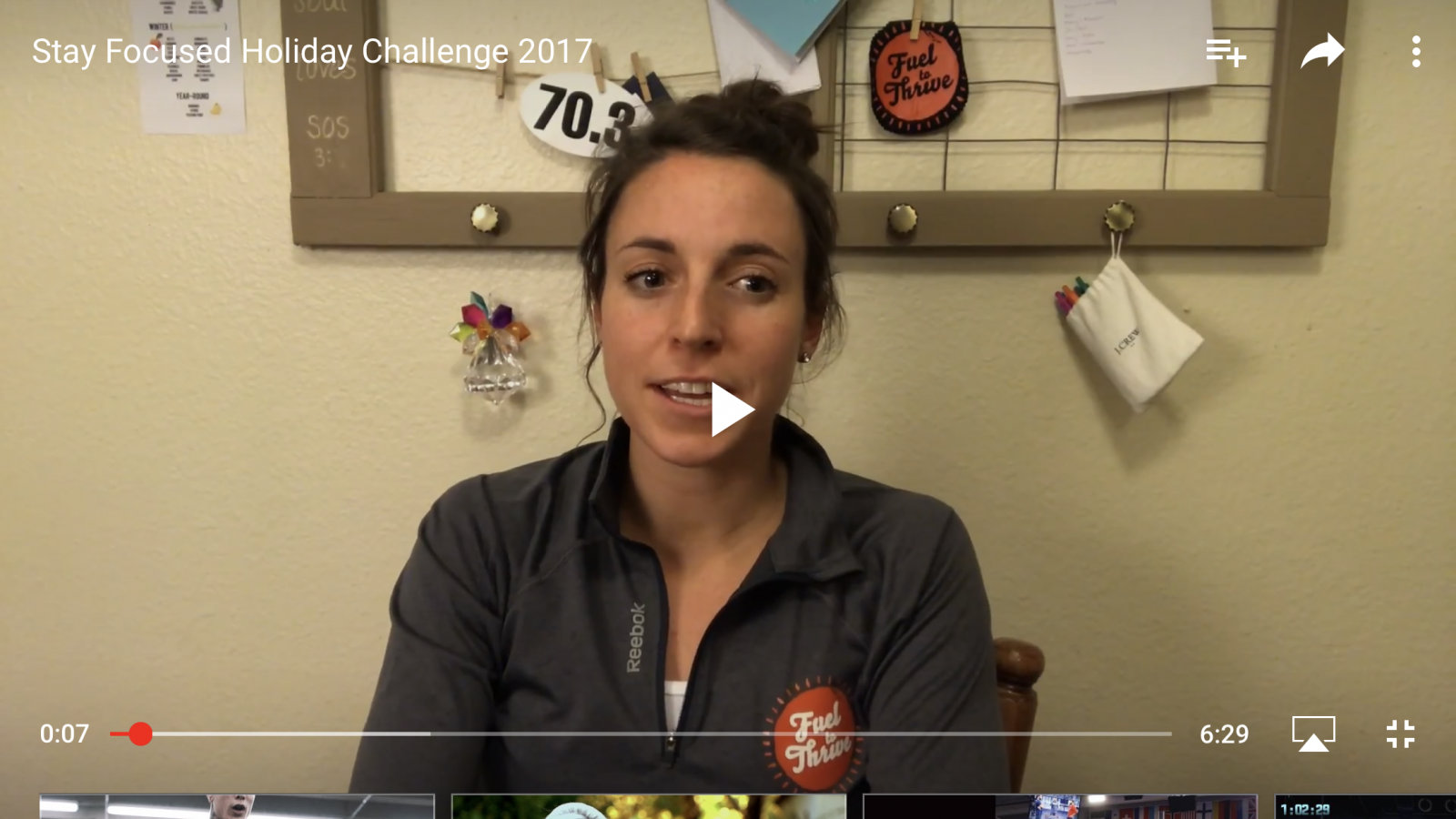 Structure:
Sign up with a partner and talk weekly about progress by filling out Weekly Partner Report.
Weigh in at the beginning and end of program, and weekly in between.
Receive weekly nutrition tips for eating well during the holidays.
Receive weekly recipes.
Earn points on a weekly basis!
*A quick note from Amy: this program uses weight, but the emphasis is not meant to be on weight. It is just a measure that can be utilized to see where you are at and if you are staying on track, but the more important thing is how you feel… And I want you to FEEL good going into the 2018!!
Ways to earn points:
Weigh in weekly and send picture of scale reading to Amy via email - Get extra points if maintain weight or lose weight based on weekly weigh in!
Check in with partner and send report to Amy via email once a week (Weekly Partner Report). Report includes:

Assessment of if the nutrition goal was met for the week (you will be setting your own on a weekly basis).
Track number of workouts in a week.
Water consumption (points for amount of days you drink at least 60 oz of water).
Vegetable consumption (point for amount of day you eat at least 4 cups of vegetables).
Set a new nutrition goal for the next week.

Try the recipe Amy sends out (pictures and comment via Facebook).
Share a recipe you have tried (via Facebook).
Put weekly nutrition tip into practice (share experience via Facebook).
*Weekly Partner Report sheets will be provided via email & at Farmgirlfit. These should allow for a quick check in with your partner once a week. Turn it in by simply taking a picture of report and sending it to Amy.
Prizes:
🏆 1 prize will be given to the person that has the most points at the mid-point (December 12 on Facebook live event)
🏆 1 prize will be raffled at the end of the challenge for those who maintained weight
🏆 1 prize will be given at the end of the challenge for most points earned
Important Dates:
Start date November 20
Payment, first weight, and first Weekly Partner Report sheet due midnight of Wednesday, November 22
Weigh in & partner reports due every Wednesday after that:

November 29
December 6
December 13
December 20
December 27

Informal Facebook live event to answer questions and concerns you may have Tuesday, November 28 at 5:30pm
Facebook live event: Tuesday, December 12 at 5:30pm (you can earn points)
Final weigh in and weekly report due Wednesday, January 3
Winner will be announced via Facebook live: Thursday, January 4 at 5:30pm
Price:
$25 per person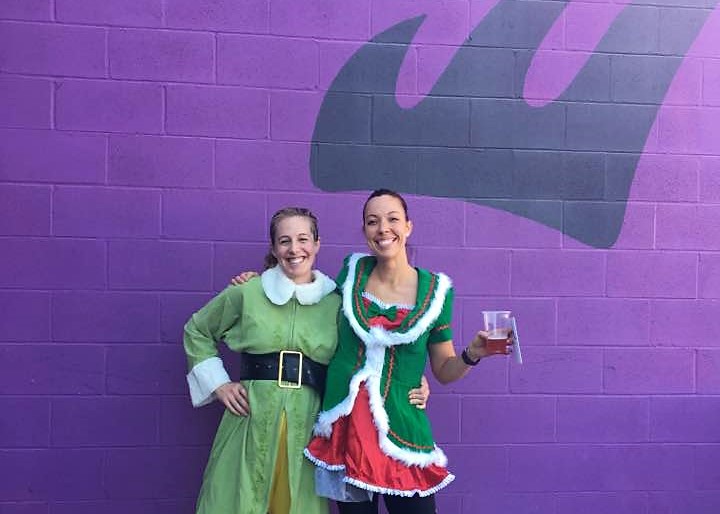 How to sign up:
Grab a buddy (get it, Buddy?!? 😂) - preferably one you either see or are in contact with at least 1x per week).
Email Amy at amy@yourfueltothrive.com that you are interested!
Amy will send you an invoice via email & get you connected to the Facebook page once you've paid your invoice.
Fill out Weekly Partner Report, get initial weight, and pay your invoice by midnight of Wednesday, November 22.
Questions and concerns you may have:
Q: I don't have a scale; how do I weigh myself?
A: Good! I don't think you need a scale! Farmgirlfit has a scale that you can use weekly for the challenge.
Q: I will be traveling over the holidays; can I still participate?
A: Yes! This program was created to be easy. You can fill out your Weekly Partner Report by being in contact with your partner in any form that is easiest for you. You can take your weight on any scale you can find. The only guidelines for taking weight that I require is your first and last weight are taken on the same scale.
Q: What if I have allergies and can't make the recipes?
A: Make your own variation of it to fit your allergies! You can also earn points by sharing recipes and trying other peoples, so if you don't like the ones I give you, pass it up and try the next one!
Q: How do I turn in my Weekly Partner Report?
A: You can either fill it out and send it via email, or take a picture and send it to my email.
Q: How is communication going to happen?
A: Most of the communication will occur over the Facebook page. Weekly weights and report sheets will be sent to me via email: amy@yourfueltothrive.com
Q: What is considered "weight maintenance"?
A: We all know weight fluctuates based on water weight, time of your cycle, if you've gone to the bathroom, when you've eaten, etc. So, for this program, weight maintenance is considered original weight +/- 2 pounds.
Q: What if I don't maintain weight?
A: The challenge is set up so that you can still win the most points by participating in other areas of the program. This program is not meant to make you feel doomed if you have a bad week. Jump back on it and do your best, because after all, that is what healthy habits are all about!
Q: What am I actually getting out of the program?
A: The main thing you are getting is accountability and structure to keep your healthy habits in check over the holidays. You are also getting weekly tips to stay focused through the holidays as well as weekly recipes to try. If you take the program seriously, it will help you start the new year off right!