Stories & Info
Paleo Almond Fudge Brownies
Posted: June 21, 2014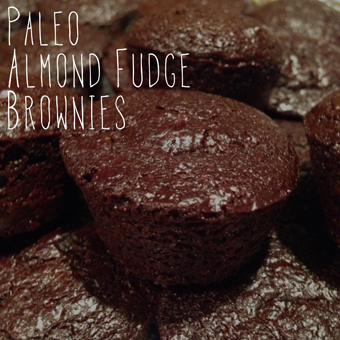 Ingredients:
1 Cup Coconut Oil
5oz 100% Cacao Baking Chocolate
1 Cup Pure Maple Syrup
1/4 Cup Cocoa Powder
4 Eggs
1 tsp Salt
1 tsp Baking Soda
2 tsps Vanilla Extract
12 oz Almond Butter
1/4 cup Coconut Flour
Directions:
Combine coconut oil, maply syrup, and chocolate on low heat in a small saucepan until melted. Remove from heat.
Sift in cocoa powder slowly, stirring to evenly combine. Allow to cool completely.
Preheat oven to 350º
Blend eggs, salt, baking soda and vanilla in medium-sized mixing bowl. Once smoothly blended, add almond butter, continuing to blend.
Add melted chocolate, continuing to blend
Slowly add coconut flour and blend until evenly combined.
Pour batter into lightly greased 13x9 greased baking dish, and bake for 30 minutes.
Subscribe to
FGF Stories & Info