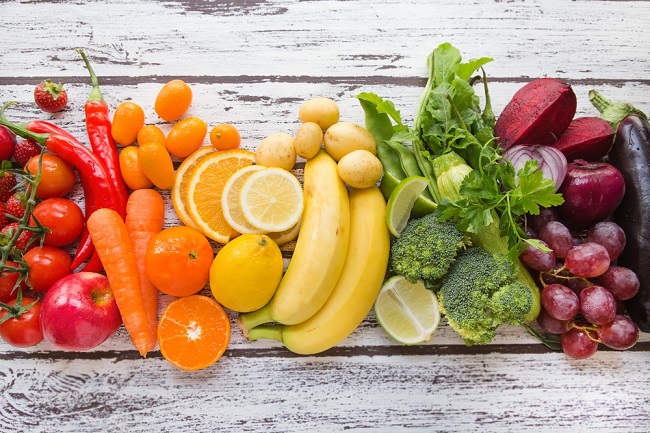 One of the things we love most about this time of year is the abundance of fresh local fruits and vegetables becoming available, making it feel like the perfect opportunity for a focus on nutrition! 🗓️Mark your calendars!🗓️ That's exactly what we'll be doing for the next 6 weeks: from May 6th-June 16th we'd love for you to participate in our FGF Eats Real Food nutrition focus!
We've done lots of nutrition focuses in the past, and this one adheres to more or less the same principles of eating real healthful food, and tuning in to your body's response when doing so. BUT, this time [plot twist], we're focusing exclusively on WHAT YOU CAN EAT! We're not eliminating anything! Ok, ok, ok, there will be an opportunity for you to make an individual decision to cut out that one item you know isn't "good" for you, but that you choose to indulge in maybe more often than you "should." You'll have 1 week to try to cut that item, and we'll reward you with some bonus points if you do! But, that is NOT the intention of the overall 6-week focus.
Instead, the goal is to add more high-quality, real food into your diet. For the purposes of this focus, that means fruits and veggies…oh and water, always water! That means whether you are vegan, vegetarian, paleo, keto, count macros, or eat any and everything depending the day, time, week, month…YOU can successfully participate in this focus! And we expect, you will see and feel positive results because of it!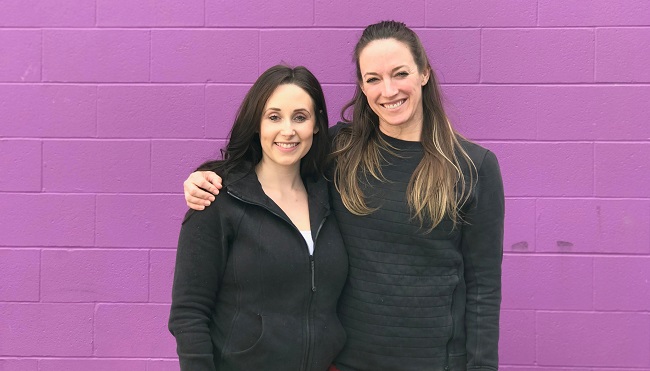 Our Cd'A coaches Kelsie and Mary are our in-house gurus who will be helping along the way. They have differing backgrounds in nutrition, but have both come to the same conclusion that nutrition is key to their overall health and wellness.
Kelsie of HealthbyHansen.com graduated from the Institute of Integrated Nutrition and is a Certified Holistic Health Coach. She focuses on reducing inflammation in her clients through food choices. "I am passionate about nutrition from firsthand experiences. I have felt the positive effects of real food, rather than quick fixes. I have three autoimmune diseases so nutritional choices have a direct negative or positive influence on my body. I think it's important for everyone to experience what it is like to truly feel GOOD; headache, tummy ache, and body ache FREE!"
Mary, owner of Powerhouse Nutrition Coaching specializes in macronutrient planning for all lifestyles. "I thrive off building relationships with clients and learning how to create balance, build strength, and aid in recovery. My passion is teaching people how to properly fuel their bodies in order to get the most from their training, sports and life. Being a past long distance runner and current weightlifter has given me a broad scope of experience in figuring out what works best for different types of training. The end result is always: Eating better makes YOU better, and I love to be a part of that journey!"
The Details:
Over the course of 6 weeks we will work up to consuming 800g or 10 servings (roughly ~6 cups) of fruits and veggies AND 100oz of water per day. Each day you accomplish this, you will earn points! Since moving your body is also important, points will be awarded for a daily workout of at least 30 minutes (does not need to be at FGF – any intentional movement for at least 30 minutes/day counts). During weeks 2-6, there will also be bonus point opportunities which will change weekly, for you to apply to your daily routine. Track each of these point categories throughout the focus on your calendar (pick-up in gym or print at the link below).
Fruit & Veggie Goal = 5 Points
Water Goal = 3 Points
30+ min Workout = 2 Points
Bonus! (Weeks 2-6) = 5 Points
Max Daily Points = 15 Points
Why 800g of Fruits/Veggies?
No, this isn't some magic number to cure all your ailments. It's also not necessarily the perfect, ideal amount of fruits and veggies for every individual. But it was also not chosen at random. We first heard about from nutritionist Eva Claire Synkowski of OptimizeMe Nutrition – read up HERE (it's a quick read).
So why not just start with 800g? Well, we think you'll find that 800g is quite a lot, and it's true, you can do anything for a short amount of time, including forcing 6 cups of fruits and veg every. single. day. BUT the goal is to move towards a healthier way of eating that is sustainable for the long-term, so we want to ease you into it. Build a good habit, then make it better! Plus, especially if you aren't currently eating very many fruits and veggies, jumping up to 800g that fast couuuuuld have some adverse side-effects. 💩 So, let's just stick with a gradual approach, ok?
Weekly Bonus Schedule:
Week 1: None yet! Just start on the basics.
Week 2: Clean it up! Is there an individual area of nutrition you could clean up a bit? Syrup in your coffee, a daily soda, a fast food crutch? Make an individual choice each day this week.
Week 3: Diversity of Color! Eat the rainbow. How can you add color to your day?
Week 4: Ferments Are Your Friend! Add a fermented food once a day this week.
Week 5: Try Something New! Find a fruit or vegetable you've never eaten, or one you have but cooked in a new way. Maybe wth a different spice/seasoning mix? Try something new once a day!
Week 6: Share your experience! Once a day, include someone else into your journey! Give your kids a bite of a new ingredient, bring a friend a colorful meal, post your own victories or tips on social media to share with others.
Prizes
DUH! In true Farmgirlfit fashion, we'll have prizes along the way, and ✌️TWO✌️ Grand Prize winners at the end! Make sure you are following us (@Farmgirlfit) on Instagram and Facebook! Use the hashtag #FGFEatsRealFood when you personally have something to share with your fellow Farmgirls! After all, we are #bettertogether!
Resources
We also recommend the following social media accounts for some extra inspiration!
6-Week #FGFEatsRealFood Nutrition Focus starts Monday, May 6th!