"I want my daughter to see working out as a necessity of life and the benefits and rewards of it. I never want her to see it as a negative thing. And I want my husband to say, 'Damn, that's my wife!' lol"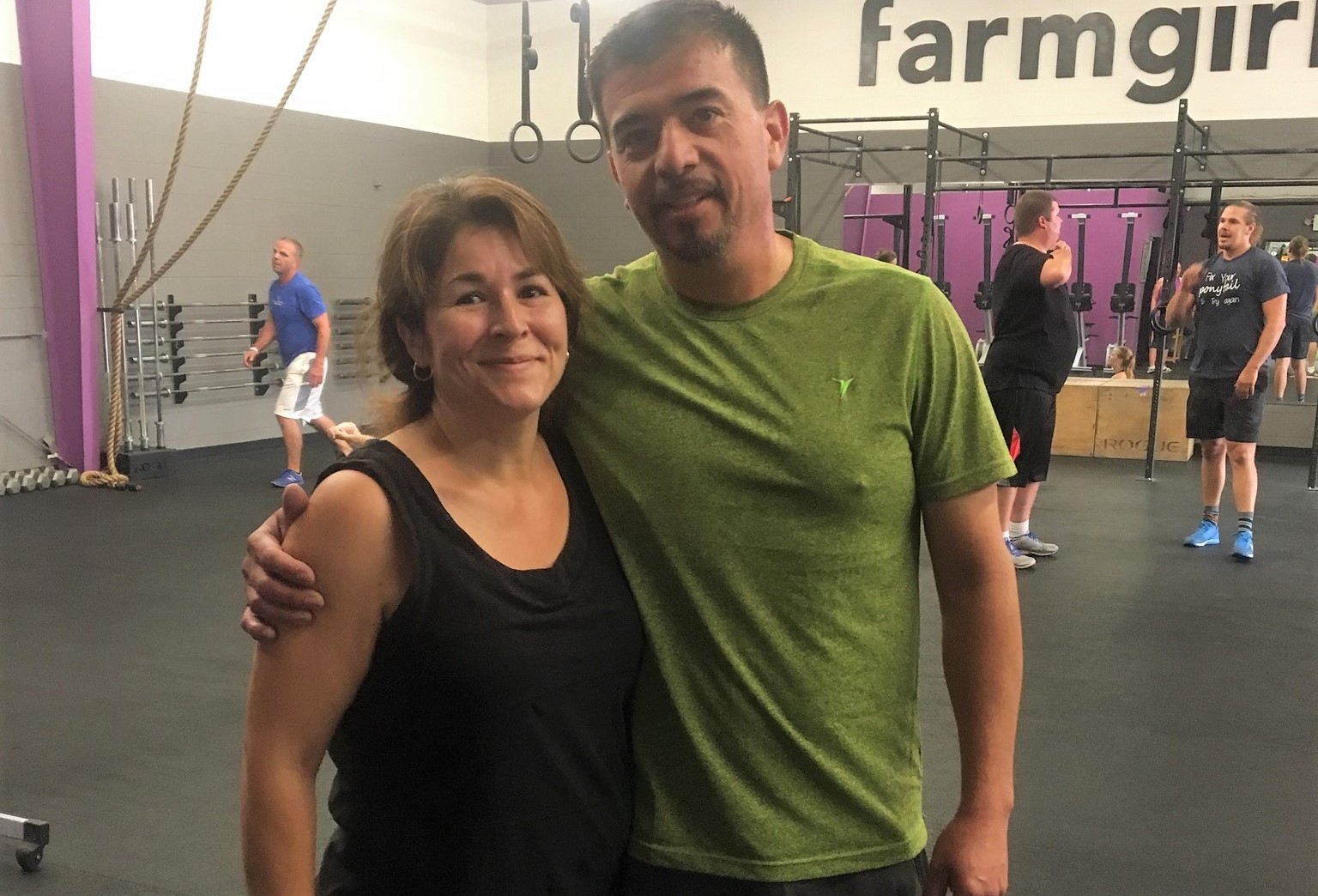 Member Of:
Farmgirlfit Spokane
Occupation:
Mainly SAHM but also Noon aid/cross guard at my daughter's school
Tell us about your fitness journey. How did you come to Farmgirlfit?
My husband walked by your Spokane location and told me I should check it out when I moved out here, hint hint 😉 But really, he's my biggest supporter, and has gotten some pretty good workouts himself out of this arrangement, with the Co-Eds and Sunday Rundays!
If you could tell your Farmgirlfit story in 100 words or fewer, how would it read?
Best decision ever. I had just moved out here, didn't know anyone, and dove right in. Had it not been for Farmgirlfit, I'm sure I would have been on the couch eating donuts and depressed.
Who/what inspires you to be fit?
My husband and daughter. I want my daughter to see working out as a necessity of life and the benefits and rewards of it. I never want her to see it as a negative thing. And I want my husband to say, "Damn, that's my wife!" lol
What has been your greatest fitness/performance accomplishment so far?
Box Jumps and Double-Unders. Never thought I could do them. I still have to psyche myself up, but I CAN DO THEM!

What are your next health and fitness goals?
I know you said healthy, but honestly to fit into a size medium. I'm a healthy girl. Cholesterol, blood pressure, and pre diabetes all under control. And to get faster at Box Jumps!!
Favorite workout song?
I have 2 songs, but they never really get played at FGF: Bitch Better Have My Money by Rihanna (it gets skipped as soon as it begins), and Titanium by David Guetta feat. Sia. I don't know most of the lyrics to those songs but they make me want to kill my workout! 💪
Favorite exercise at FGF is? Least favorite?
I love Plate Pushes. I'm already regretting telling you because you might add extra ones in The Grind… It's a love/hate. Least fave, Burpees (any form or variation)…no love, just hate! 😉
When the Grind is kicking my butt, I'm thinking…
The Grind doesn't kick my butt, I kick it's butt. 😼
My favorite thing about Farmgirlfit is:
Being all sweaty and feeling like I accomplished something major first thing in the morning. [Yadira has become one of our regular 6:30am girls in Spokane.] The rest of the day is easy!
How has the rest of your life been influenced/impacted by Farmgirlfit?
My day always starts out with Farmgirlfit Monday-Saturday, and sometimes Sunday. I tell my husband and daughter, "Farmgirl first and then we can…"
When you're not pumping iron at FGF, what does the rest of your life look like?
I'm a Suzy Homemaker. I spend most of the day driving my daughter to her activities. Also, to visit every diner within 50 miles of our house for Sunday breakfast. One time my family and I did a Sunday stair workout and walked to the closest diner for breakfast right afterwards.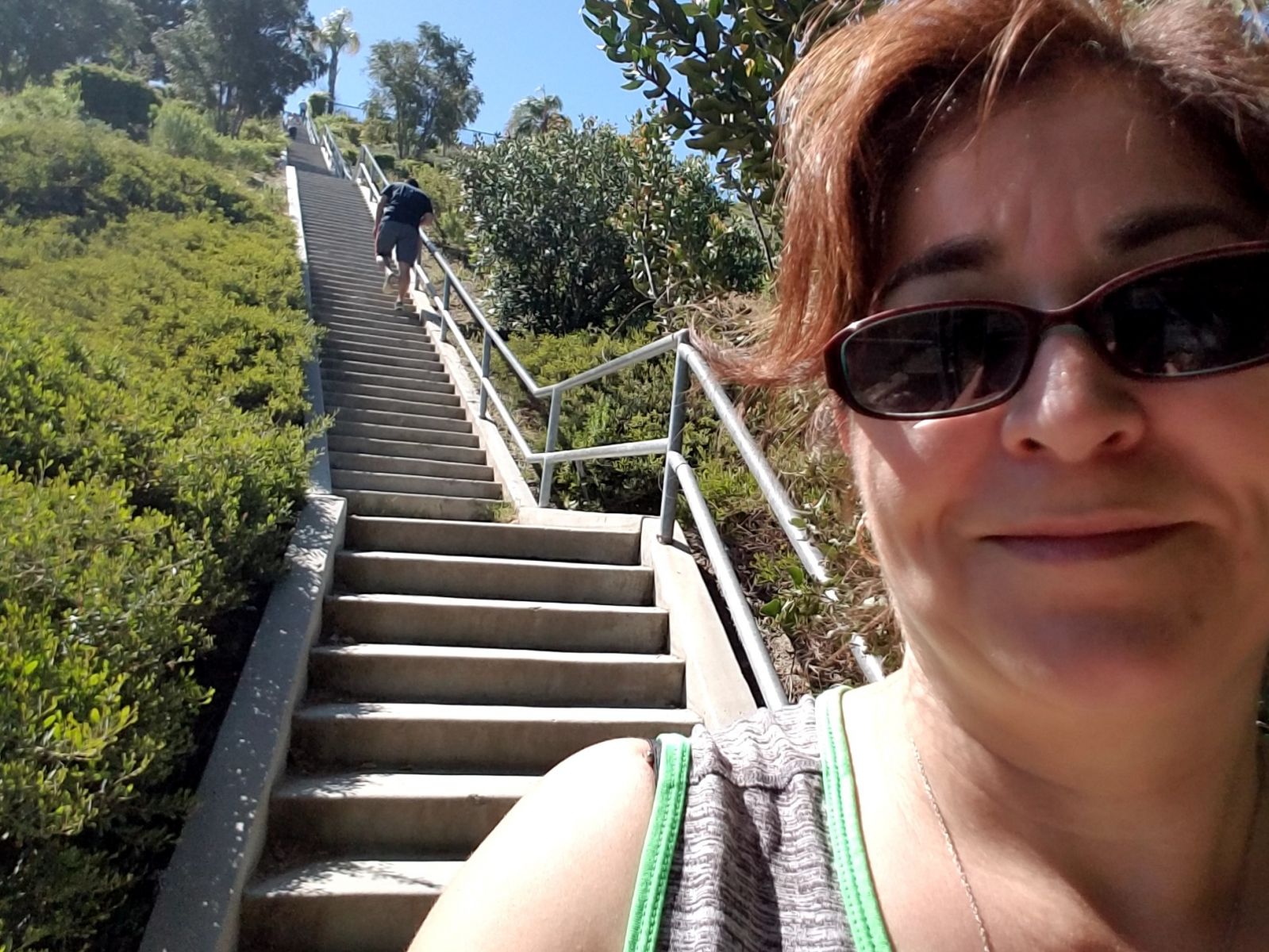 As a kid I dreamt I would grow up to be:
An astronaut, or an actress moonlighting as a writer
Words that inspire me?
"Good job girl" as we're running! All the members and coaches here are so encouraging and it's genuine!
My hero is
My husband. He had the guts to tell me I'm not getting any healthier.
My spirit animal and why:
Cats because they're a-holes and people still want to cuddle with them. 😹
My favorite post workout meal:
Chalky protein shake. Never thought protein shakes and BCAA'S were going to be daily must haves.
My healthy indulgence:
Are gluten products "healthy"? 😉
My favorite holiday and why:
Hallowthanksmas…the baked goods!!
You might not know this about me:
I'm a classically trained pastry chef…you name it, I've made it, from baguettes to 3 tier birthday cakes for my daughter. Every week you'll find homemade flour tortillas and bread in our house. Occasionally, pretzel dogs and cinnamon rolls will sneak into the oven.
Any advice for new members or your fellow farmgirls?
Don't be scared! If you're thinking of adding days, do it! What's the worse that can happen, you look good and feel amazing.
Anything else to share?
I just want to show you the difference FGF has made! The family pic was taken 5 months before I started Farmgirl. The one with the stairs [above] was 1 month before Farmgirl. In the dressing room is me trying on clothes at Nordstrom about 2 months into Farmgirl. It was my first time not going to the big girl store and trying on "normal" sizes. I was trying on a size 14 and then 1 month later the size 14 was too big. This last pic [and the box jumps] is me this week [5 months in]. I love Farmgirlfit!