Member At:
Farmgirlfit Spokane
Tell us about your fitness journey. How did you come to Farmgirlfit?
My little sister Kayla wrote a heartfelt letter as my "Secret Admirer" nominating me for two months free and she won. :)
FGF INSERT: One of our wonderful members (ahem, Marty) notified us that she would be out of town for February and March, but rather than place her membership on hold, she wanted to continue paying, in the hopes that someone else could use said membership. In this season of love and Valentines, we decided to give our members the opportunity to be "Secret Admirers," to nominate someone they thought would really love and benefit from 2 free months at Farmgirlfit. We received dozens and dozens of nominations, and read some pretty incredible stories. In fact, we had so many, that we ended up choosing 3 deserving women to each receive 2 free months. Trena is one of those three, on nomination from her sister Kayla, who mentioned how selfless and giving Trena is, especially with the passing of their mom just over a year ago. Kayla wanted to do share FGF with Trena, to thank her, and to help her find time to focus a little more on herself again, after taking care of everyone else for so long.
I just started February 1st, haven't missed a workout, and I have more energy. What more could I ask for?! It feels great going to a place with people who have so much enthusiasm for their jobs. And all the ladies I've worked out with enjoy being there.
What has been your greatest fitness/performance accomplishment so far?
Kicking butt at every workout! I leave feeling better about myself after each and every workout.
What are your next health and fitness goals?
To feel good in my clothes again. I got off track a couple years ago and am back on the right track to fitness.
Who/what inspires you to be fit?
Right now it's my sister Kayla. She has been kicking butt at FGF and I am so happy we get to work out together.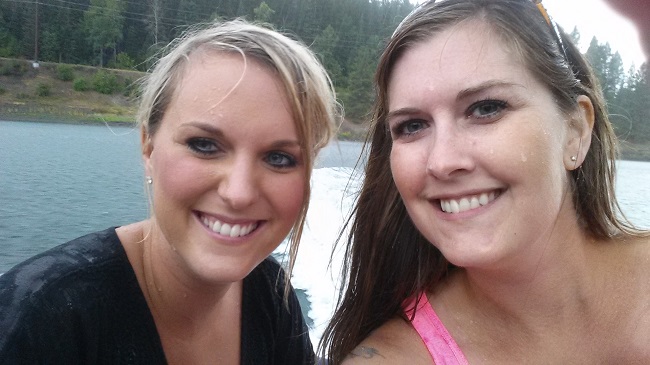 Favorite exercise at FGF is:
I like most all of them. The deadlifts are fun and new to me.
Least favorite exercise at FGF is:
Headstand push-ups. They will probably be one of my fav's when I am finally able to do them!
When the Grind is kicking my butt, I'm thinking…
Is it weird that I like this?!?! Haha I honestly have loved every workout so far.
My favorite thing about Farmgirlfit is:
I enjoy going! I haven't skipped a workout because it has become part of my routine. I also like the fact that you practically have your own personal trainer during each workout.
Do you have a funny Farmgirlfit story?
I'm probably the funny story. I follow ladies around and ask them what I should be doing or if I'm doing the workout correctly because sometimes I don't listen when the Coach is talking…But I don't want the Coach to know I was spacing off either!
When you're not pumping iron at FGF, what does the rest of your life look like?
School and work between September and June. Spring is spent mushroom hunting and hiking. Summers are spent at the lake. Fall we mushroom hunt and hike some more!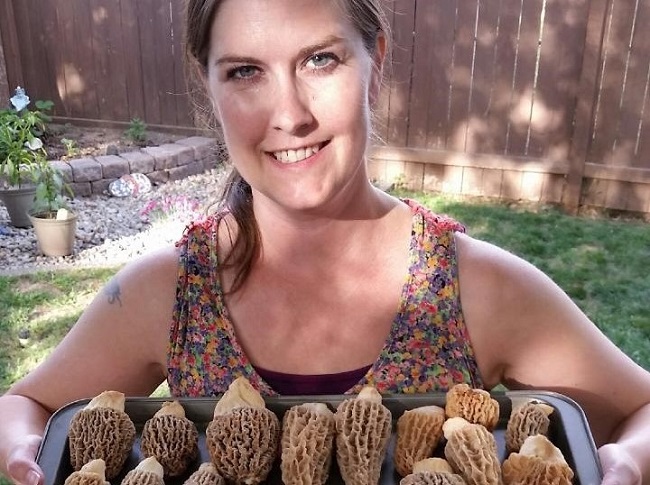 I'm proud…
Of myself for finally taking time for me. Right now I work and go to college, so I was always coming up with reasons why I didn't have time to work out. It's amazing how much time you can make to do something you enjoy.
Any advice for new members or your fellow farmgirls?
Go to the first workout and you will be hooked! Also everyone is so friendly and encouraging. It is a great atmosphere!