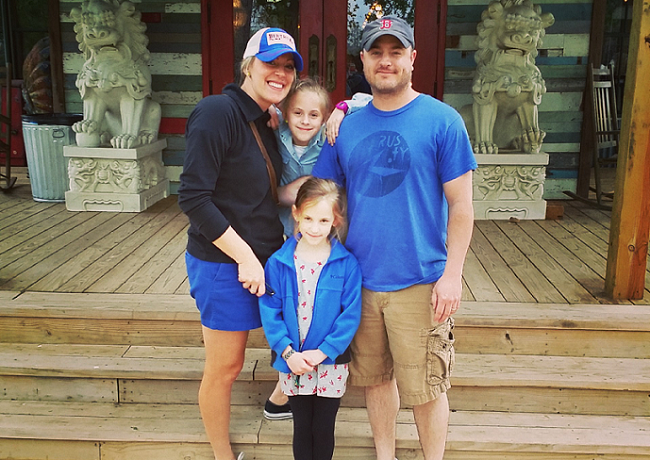 Name and age: Sunny Floyd, 34
Member at: Farmgirlfit Spokane
Occupation: Creator, Painter & Junker at CrackerJack Junk Co. and Owner/Operator of WestCoast Tanning Co. Mobile Spray Tan Service
Tell us about how you came to Farmgirlfit: I heard about FGF where you hear all the good stuff, at the beauty shop. Joey [my husband] leaving for overseas was bittersweet, it has changed my life in many ways & FGF is one of the most positive changes to come from that. I showed up solo (freaking out) made it through my 1st Grind & you know how it goes....the rest is history!
What has been your greatest fitness/performance accomplishment so far?
I don't know if I have a "greatest"....yet! But showing up 4-6 days a week, working hard, and walking out feeling empowered, proud, and confident, that's worth something!
What are your next health and fitness goals?
Perfecting my form, it's all about form! Good grief, and I guess to eat less sugar....dangit!
Favorite workout song is: "Anything, Anything" by Dramarama (I'm an '80s girl!)
Favorite exercise at FGF is: BEARS, I love 'em, a genius move....they do it all & I feel pretty awesome bustin' out a few heavy ones.
Least favorite exercise at FGF is: I have watched myself in the mirror doing Dumbell Squat Thrusters & every time I try not to laugh. I look like Elaine from Seinfield when she dances....out of control! There is no "core tightening" on this body.
When the Grind is kicking my butt, I'm thinking… Show no weakness!
My favorite thing about Farmgirlfit is: When the Grind is over and some of us are face down on the floor, or on our backs, cursing the workout that just handed us our asses....I know we've done something pretty badass & I do love to feel like a badass!
When you're not pumping iron at FGF, what does the rest of your life look like?
Well, I have 2 little darlins that keep me going nonstop. Between the 2, practices, homework, laundry, dogs, chores (I can go on)...I could go bonkers! Seriously, Joey needs to come home! If I get a break from all that, I'm painting for CrackerJack & spray tanning.
As a kid I dreamt I'd grow up to be: Part of "The Brat Pack." Did I mention, 80's rule!
What advice do you have for new members?
The Grind will be hard & it will challenge you every day, some days more than others, but that's how we get results, that's how we build stamina, become more confident, evolve & that's why we go back for more. Best advice? BUY THE TICKET & TAKE THE RIDE!