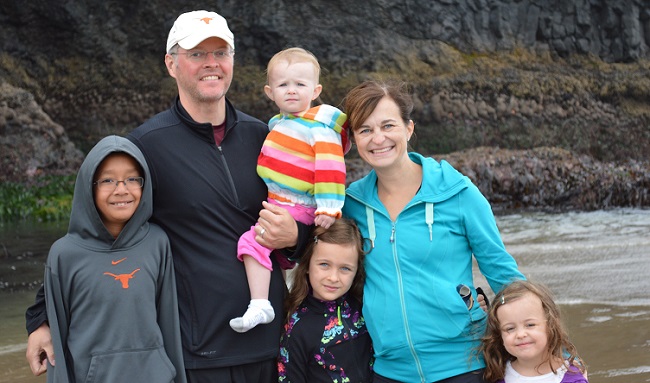 Member At:
Farmgirlfit Spokane
Occupation:
Full-time wife and mother; Part-time pharmacist
Tell us about your fitness journey. How did you come to Farmgirlfit?
I was always a runner, but I got to a point where running wasn't keeping me as fit as I wanted to be. I heard about FGF from Jenni and decided to give it a try. I couldn't believe the difference it made for me! I came for the fitness, but it has become far more than that for me. As a busy mom, it gives me a place that I can do something for me while my kids play and see how important fitness is in their lives.
What has been your greatest fitness/performance accomplishment so far?
Mastering the double under and doing a pull-up without a band
What are your next health and fitness goals?
After I have this baby, to get back to my fitness level when I got pregnant this time. I was the fittest I've ever been, and it has shown during my pregnancy. I feel great and have been able to keep coming in consistently! This is my second pregnancy at FGF and I am more fit even than with my last baby. That time, I did The Grind on Tuesday, then on Thursday about the time I would've been headed to FGF, I went into labor instead…it was a different kind of workout. :)
Favorite exercise at FGF is:
I have a love/hate relationship with Bears, I love them for what they do for you but they are really hard.
Least favorite exercise at FGF is:
Thrusters…ugh!
Favorite workout song?
90's dance/party mix
My favorite thing about Farmgirlfit is:
The trainers and members!!! I have made so many friends over the past few years
How has the rest of your life been influenced by Farmgirlfit?
Besides, my children playing "FGF trainer" (Claire, my middle daughter: "Just 1 more rep Stacy, you can do it!") :) – I try to incorporate clean eating into my family's meals. It is really important for me to teach my kids about being fit and eating well. I also have continued to run when I can. I was able to complete a half marathon this August at about 6 months pregnant!!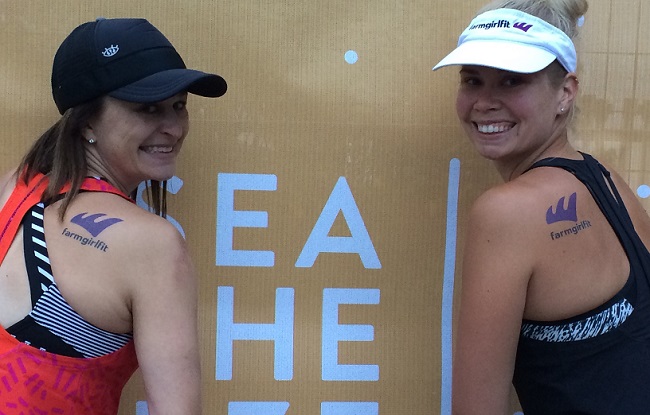 When you're not pumping iron at FGF, what does the rest of your life look like?
I am a mother of 4 (soon to be 5) busy and active kids. They keep me busy volunteering, being a taxi driver, etc. I also work part time as a pharmacist. Our lives are very full, but I wouldn't have it any other way!
As a kid I dreamt I would grow up to be:
A sportscaster
Team I'm always rooting for:
Texas Longhorns, my alma mater…Hook 'Em Horns!
Guilty pleasure:
Dark chocolate and red wine.
Any advice for new members or your fellow farmgirls?
Keep with it! There are so many times I look at a workout and think, "How am I going to do that?" In my nearly 4 years at Farmgirlfit, I have learned to trust the coaches and just stick with it!! There's always an end, and I feel so much better after I finish a workout that I was nervous about.