"The biggest impact FGF has had on my life has been finding my own strength. Not just my physical strength, but my mental strength…The result of that has given me the freedom and space to grow and gain confidence."
Member Of:
Farmgirlfit Spokane
Occupation:
Branch Manager at STCU and owner of Community Pint
Tell us about your fitness journey. How did you come to Farmgirlfit?
I joined FGF in August of 2012. I was overweight, out of shape and extremely intimidated. I'm not exaggerating when I say that I almost passed out during my first few classes. It was SO hard. What kept me coming back were the high-fives and words of encouragement from fellow Farmgirls and coaches. I also really needed a place that all I had to do was show up and do what I was told. The biggest impact FGF has had on my life has been finding my own strength. Not just my physical strength, but my mental strength. My inner dialogue was fear-based and only provided me with limitations and negative thoughts. Over the last 5 years I've learned to be kind to myself. The result of that has given me the freedom and space to grow and gain confidence.
If you could tell your Farmgirlfit story in 100 words or fewer, how would it read?
I guess I'll give this place a try…
Oh my god, I'm going to die and it's only the warm up!
What is wrong with these women? They must be crazy!
I literally can't sit down to pee.
Wow, I made it through that one!
That wasn't so bad.
Just when I thought it was getting easier…
I just did that! Did you see?!
This one is going to be fun! Did I just say fun? Yes. I'm one of the crazy ones now.
All right, let's do this!

I go back and forth between most of these still… 🤷‍♀️😘


What has been your greatest fitness/performance accomplishment so far?
When I ran my first mile under 9 minutes, I about cried. I looked at Savhanna and had to make sure she had timed it right because there was just no way! I also completed a #205 back squat that I'm very proud of.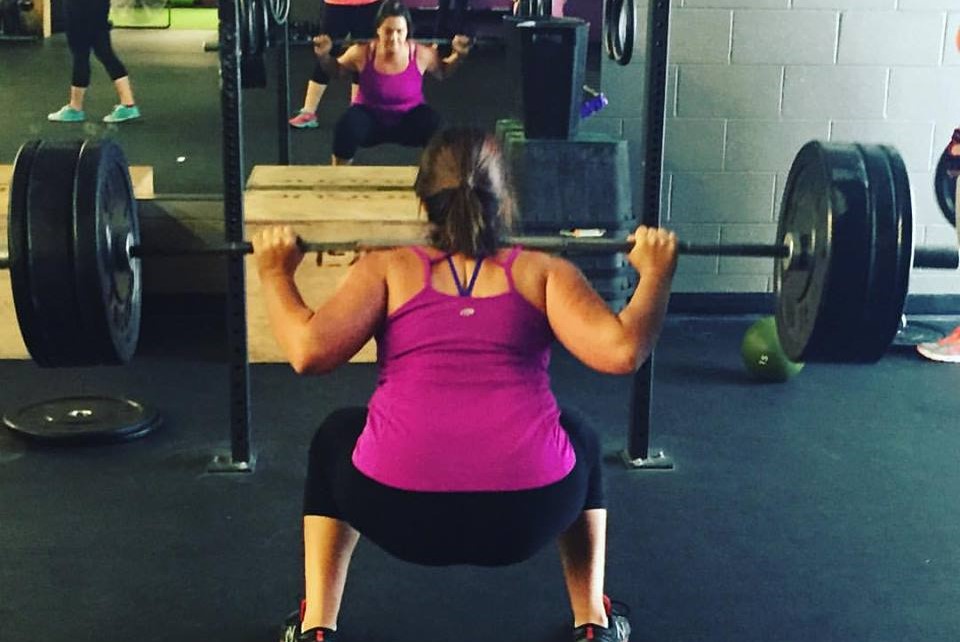 What are your next health and fitness goals?
Since we have opened our new business, Community Pint, it's been more of a challenge to get to the gym consistently. So first and foremost, it's figuring out this new life and how to balance it. It's important to me to stay healthy so that when it's time for my hubby and I to have kids, I'm ready!
Favorite workout song?
Anything with a strong beat and it has to be LOUD.
Favorite exercise at FGF is? Least favorite?
Favorite: Tire flips, slam balls, cousins, battle ropes, windmills
Least Favorite: Overhead squats - my shoulder flexibility is terrible so it just feels like my head is going to pop off the entire time! And plate pushes. I loathe plate pushes. Oh, and mountain climbers. Okay, I better stop here… 😉
When the Grind is kicking my butt, I'm thinking…
Oh, so many things: You've done harder Grinds than this! 😏 Just one more! ☝️ You'll feel so much better when it's done! 💪Just keep moving! 🏃‍♀️
My favorite post workout meal:
After Saturday workouts, I've begun a tradition of heading to Method right after for a smoothie or acai bowl. It's a nice little reward after getting up early on the weekend. 😴😉
My favorite thing about Farmgirlfit is:
It's so much more than just a gym.
How has the rest of your life been influenced/impacted by Farmgirlfit?
One healthy decision leads to another healthy decision, then another and another. FGF was my gateway. Once I started moving my body, it was easier to be more active in other ways. I also became much more interested and concerned about how I was fueling my body. My diet is a complete 180 from what it was five years ago. I'm now thinking long term about my health. What can I be doing now to prepare myself for when I'm 60? I want to be strong and confident!
When you're not pumping iron at FGF, what does the rest of your life look like?
I work full time at STCU and my husband and I just opened a craft beer bar around the corner, Community Pint. Those things keep me VERY busy right now. When I'm not working and I'm not at FGF, I'm trying to squeeze in time with friends and family! I'm obsessed with my rescue dog, Piper so we're often at the dog park, playing fetch or cuddling on the couch. I fill up the rest of my time with traveling, reading, shopping, etc. We were able to squeeze in a trip to Spain before opening the bar which was absolutely incredible.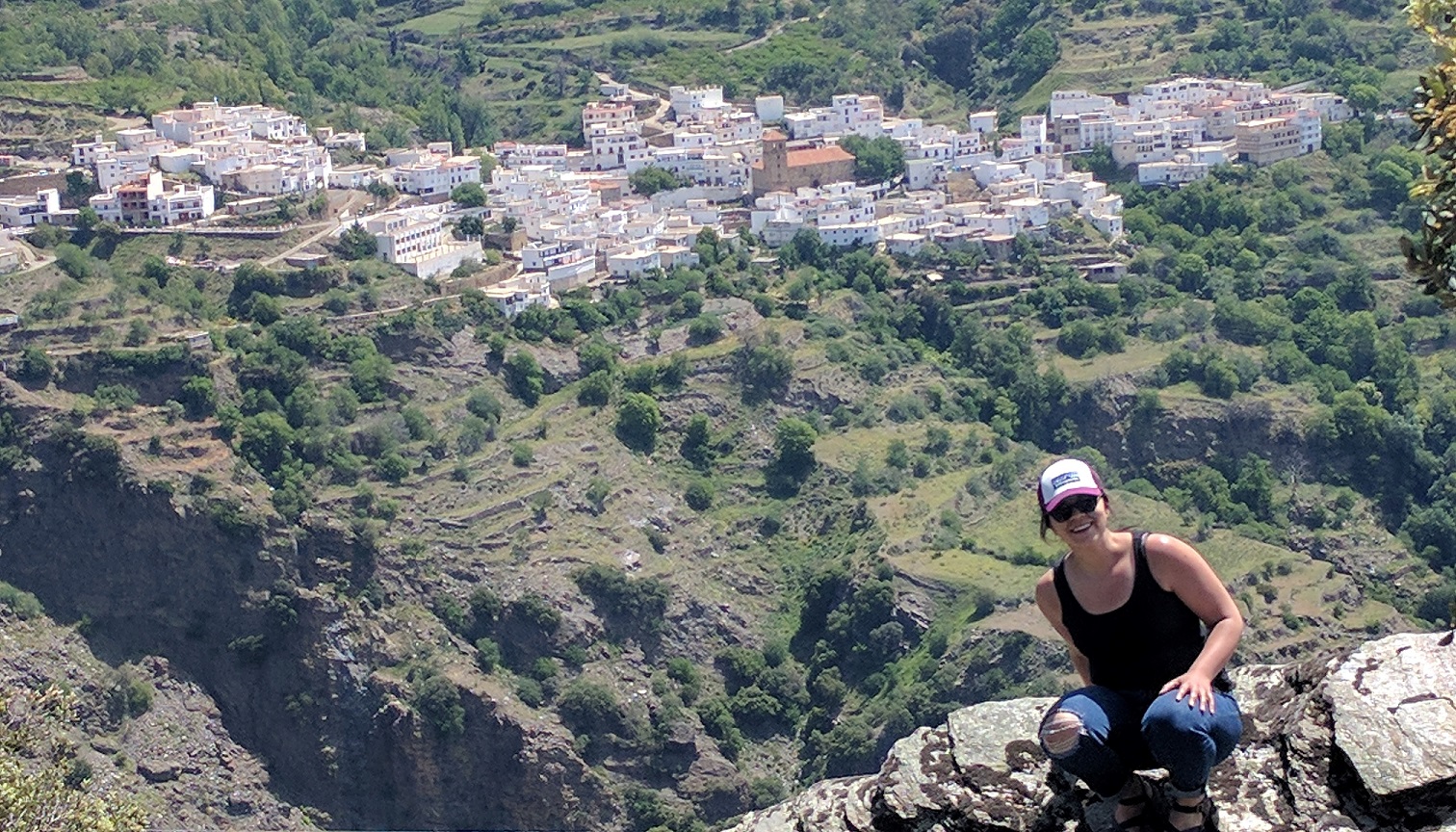 You might not know this about me:
I'm the oldest of five girls.
My happy place is:
Curled up on the couch with a cup of coffee, the dog next to me and a good book!
As a kid I dreamt I would grow up to be:
A nurse until I realized they had to be able to handle blood. 😝
Guilty pleasure:
Ice cream…all the ice cream. And reality TV…I'm a sucker for that crap.
I'm proud…
Of my husband. He is so incredibly ambitious, kind and talented. ❤️ Honestly, watching him do his thing has been my absolute favorite part about this new adventure with the bar.

My favorite holiday and why:
I'm a sucker for burgers, beer and fireworks, so the 4th of July is one of my faves. Although Christmas is right up there with it.
Words that inspire me?
I am only one, but still I am one. I cannot do everything, but still I can do something; and because I cannot do everything, I will not refuse to do the something that I can do.
Any advice for new members or your fellow farmgirls?
Just get yourself through the front doors. It's so easy to talk yourself out of it, but you know that once you walk in the doors, you've made a good decision.