"I love being part of a team and FGF feels like that to me. We work hard together AND have fun. FGF has helped me become stronger than I have ever been and I love that!"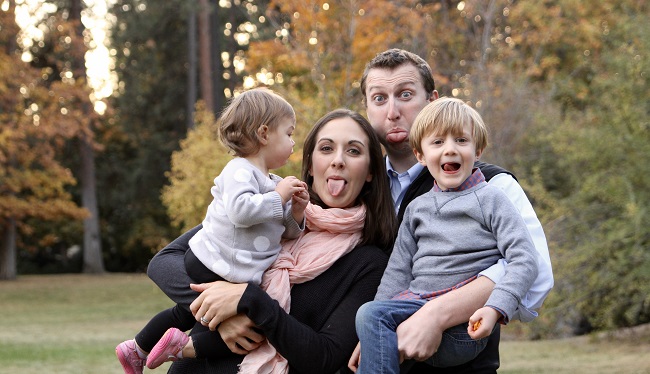 Member At:
Farmgirlfit Spokane
Occupation:
Former business banker turned stay at home mom
Tell us about your fitness journey. How did you come to Farmgirlfit?
We moved to Spokane a year ago in April and initially, I was looking for a gym that had my standards - spinning and lifting. I had joined the YMCA and was not impressed… I heard about FGF through my property management agent (because we rented Jenni N's house!) so I came in for a free class at the end of May. One class and I was hooked!
If you could tell your Farmgirlfit story in 100 words or fewer, how would it read?
I have always been a member of a regular ol' gym - classes, weight room, track, etc. I've never done Crossfit or any olympic style lifting. What I really love about FGF is that it feels like a sport. I've played sports my entire life - volleyball, basketball, track, softball, you name it. I love being part of a team and FGF feels like that to me. We work hard together AND have fun. FGF has helped me become stronger than I have ever been and I love that!
What has been your greatest fitness/performance accomplishment so far?
I don't have a specific one, but I feel so accomplished when I do something with a 100+lb bar. I'd never lifted that heavy on my own (mostly 15-25 dumbbells or an empty 45# bar), so lifting a heavy bar makes me feel so strong!
What are your next health and fitness goals?
I don't really have a specific goal I'm working towards - I just try to stay strong and fit. But, I would like to get DU's down and figure out how to do the whole kipping thing, so we can call those my FGF goals. ;)
Who/what inspires you to be fit?
My fitness level is mostly for me - I like to feel and look strong. I also want to set a healthy example for my kids.
Favorite exercise at FGF is? Least favorite?
I love the cardio stuff - wall balls, runs, plate pushes - the workouts that keep you running from exercise to exercise. They're exhausting, but so satisfying. My least favorite are pull-ups (because I SUCK at them), and DU's (same!)
My favorite thing about Farmgirlfit is:
FGF is the gym I have always wanted to open. It's community. It's being strong and fit, not skinny and starving. It's empowerment. It's women who generally care about each other and actually enjoy hanging out together while having their asses kicked by one of those said women.
How has the rest of your life been impacted by Farmgirlfit?
Being new to Spokane and knowing no one (we're from South Carolina and all of our family is in the south), the biggest impact has been the friendship and sense of community. To be new to a city but still feel like I have friends and people I can rely on has been really amazing. FGF has been a HUGE part of that.
Do you have a funny Farmgirlfit story?
Well, my son is the resident super hero. :)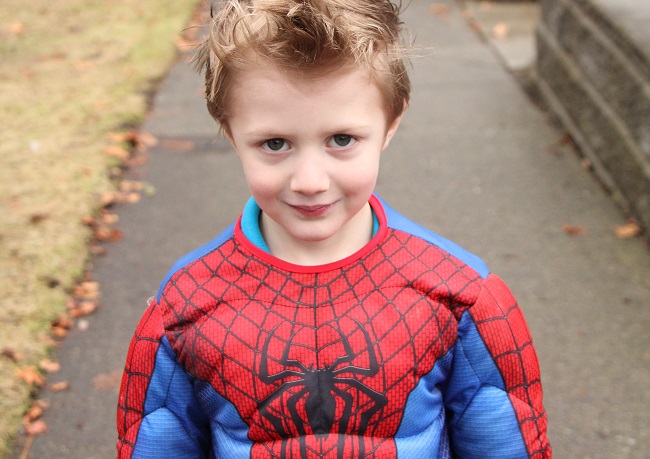 When you're not pumping iron at FGF, what does the rest of your life look like?
Family life! We have a 4yo son and a 1½yo daughter, so we're always running around doing something. We're always out exploring a park or a part of greater Spokane we haven't seen yet. You won't often find us at home - we love being outside and active!
My happy place is:
Being with my husband and kids (doesn't matter where) - I love them to pieces!
My hero is:
My hubby. Treating kids with cancer is no easy task, yet he is always happy and positive and smiling. He's inspiring to be around.
You might not know this about me:
My husband's name is Ross, so we're Ross and Rachael…and we've known each other since we were in middle school.
Guilty pleasure:
Are we talking food? I get more guilty pleasure from buying a Lululemon piece or an expensive face cream or something new for the house. :)
Any advice for new members or your fellow farmgirls?
Give FGF a chance. It looks intimidating with all of the bars and plates and ropes and rowers, but I promise it's an amazing experience you don't want to pass up! Once you start to get the hang of things, you'll feel so empowered that you'll never want to go to any other gym! :)