"The working-mom guilt was washing over me…this gym has been so much more than just convenience and close proximity; it has been a supportive community of women that I am so proud to be a part of."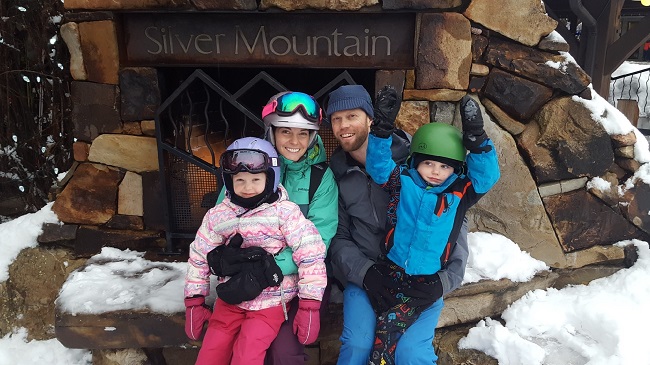 Member Of:
Farmgirlfit Cd'A
Occupation:
Dentist, North Idaho Dental Group
Tell us about your fitness journey. How did you come to Farmgirlfit?
Before having kids, I was an awesome multitasker! After having my first baby, my time management skills went out the door and after baby #2 arrived, I was struggling to find that work/life/mom balance. My physical fitness was taking the backseat. I have always been an active person and physically fit, so this was frustrating for me! The working-mom guilt was washing over me, and I was feeling selfish taking any more time away from my kids. I needed a routine that I could feel good about, and one I could work into my daily routine of craziness. My husband pushed me to try Farmgirlfit. It was minutes from our house and offered so many time options for classes starting at 5:30am. He finally stopped in and signed me up, nothing like a little shove in the right direction! I am so thankful he did, this gym has been so much more than just convenience and close proximity; it has been a supportive community of women that I am so proud to be a part of.
If you could tell your Farmgirlfit story in 100 words or fewer, how would it read?
Starting with the Foundations class, I have been impressed with the focus on technique and proper form by the coaches. I have been somewhat intimidated by the bar and plates and it has been a slow progression for me, which I am ok with! I am so much stronger now than I have ever been. The time of day that works best for me is in the morning before the day gets away from me. It is a great way to start the day and I love seeing all the familiar faces.
Who/what inspires you to be fit?
It's my goal to always keep up with my kids and adventure with them in life! I want to be a good role model and teach them the importance of taking care of your body. My 97 year old grandma has been such a positive force in my life. She has been so active in life, traveling the world, volunteering her time and taking great care of her grandchildren! She is so mentally sharp. I hope to follow in her footsteps.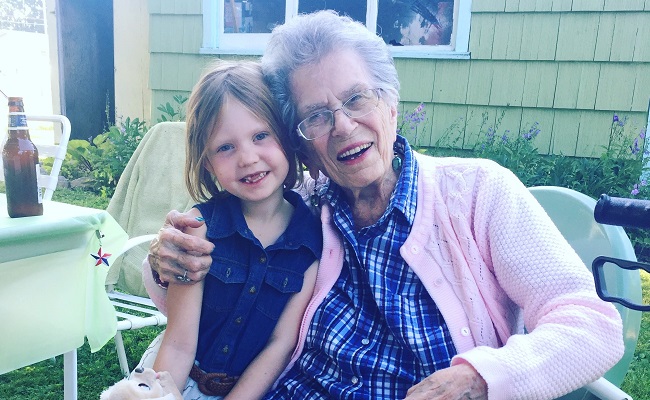 What has been your greatest fitness/performance accomplishment so far?
Learning to climb a rope! I have deep seated memories of the rope looming in front of me in our gymnasium at Hayden Elementary School, never making it even half way! 30 years later I finally made it! My PE teacher would be proud!!
What are your next health and fitness goals?
Nutrition and mobility are two areas I would like to focus on more. The Sugar Shakedown was an eye opener, it was a rough month, but I learned so much about how certain foods affect my mental clarity and energy level! As far as mobility, I need to make more time for yoga and stretching.
Favorite exercise at FGF is? Least favorite?
Favorite: I get excited when I see plate pushes or rope climbing. I also enjoy workouts that include running.
Least Favorite: Double Unders. I also need to work on my OHS so they don't feel so awkward (is that possible?)
When the Grind is kicking my butt, I'm thinking…
I am envisioning my cup of DOMA coffee that is waiting for me at home....and the great feeling of finishing the workout and checking it off my list.

My favorite thing about Farmgirlfit is:
I recently read an article the said, the key to consistency with working out is to build a support team. I have definitely found my support team at FGF and it has helped tremendously. I am always in awe of the encouragement and support of one another, it is truly a special place. Everyday the workout is different, it never gets monotonous and I am always excited (and scared) to see what the workout is going to be. It is my hour of the day where I can focus on me and that helps me be a better mom, wife, and person!
How has the rest of your life been influenced/impacted by Farmgirlfit?
As a dentist hunching over all day long! Abdominal and back strength are so important. I have really noticed an improvement in how my body feels after a day at work.
I love to ski and I have felt in the best shape going into ski season these past couple years. My legs are stronger and my energy level and stamina have definitely improved. I also feel less vulnerable to injury.

When you're not pumping iron at FGF, what does the rest of your life look like?
I work with an amazing team at North Idaho Dental Group. They are my second family! Between making smiles beautiful, shuttling kiddos around, homework, laundry, cooking, etc., spending special time with my daughter Chloe who is 7 going on 16 and Bridger, my 4 year old who is wild and rambunctious and always living on the edge! I also love to bake, camping, gardening (attempt), family rafting and fishing trips. I am lucky to have a husband who is my own personal fly fishing and rafting guide, he always keeps the adventures coming. Skiing is a passion and watching my kids learn to ski is probably one of my most favorite things in life!
Guilty pleasure:
Red Vines and popcorn
Team I'm always rooting for:
Seahawks
My healthy indulgence:
I am a major coffee snob, my morning ritual is a pour over of Doma coffee and my day cannot start without it!
Words to live by?
"Always go with the choice that scares you the most, because that's the one that is going to help you grow." ~ Caroline Myss