Meet Molly. She hates to lift weights of any kind, and prefers to "workout" outside – skiing, climbing, biking, etc. Yet, she's been with us for over 3 years…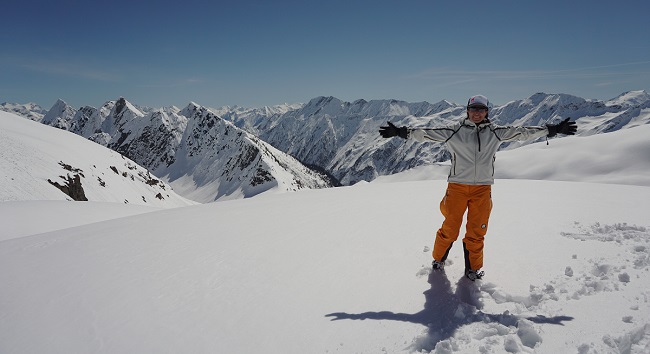 Member At:
Farmgirlfit Spokane
Occupation:
Intensivist - I am a physician at Sacred Heart who specializes in just taking care of patients in the ICU. If you have never heard of an intensivist, consider that a very good thing.
Tell us about your fitness journey. How did you come to Farmgirlfit?
I signed up for 3 months because a friend (now coach Jeni) told my fiancé, Paul, that it was a good place to work out. We had an epic bike trip planned to Moab and he didn't think I was strong enough to ride the "whole enchilada", a 34 mile mountain bike trail, so he suggested working on my leg power at FGF. I figured I could do anything for 3 months if it was followed by vacation. That was 3 years ago and I am still here. And, I conquered that enchilada.
If you could tell your Farmgirlfit story in 100 words or fewer, how would it read?
I have been an avid exerciser since my first day of college, when I went running and puked. I have learned a lot along the way (because that was many years ago, so I've had time) and I am pretty sure I know everything, so when I joined FGF I didn't think I would learn much new. However, those young coaches have taught me so much! I usually prefer to get somewhere when I work out - climb up a cliff, or ski down a mountain or ride for miles. But I just love coming to the same room every week with such inspiring women. It's the other women that make the gym real community.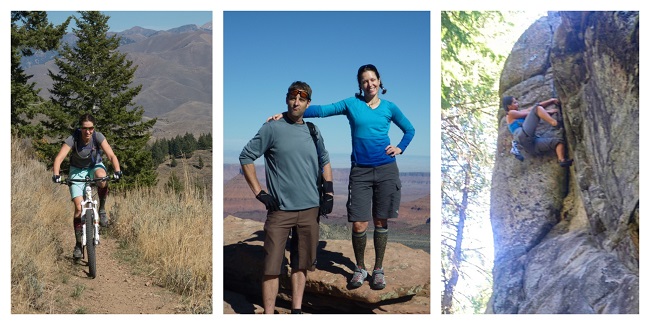 What has been your greatest fitness/performance accomplishment so far?
I consider myself so lucky to be upright and walking still! Seriously. At work, I have patients die almost every single day. I consider it a great privilege to be trusted to spend the last moments of a life with a family and their loved person. This past year was difficult after I lost my work partner. He was 38 years young and died in our ICU, in my arms, from a cardiac arrest. I have never felt so helpless. Then there was that time, 13 years ago, when I was diagnosed with invasive breast cancer and underwent chemo/surgery/radiation and had to change all my dreams. So, yes, I consider every day I get to wake-up a pretty amazing accomplishment. I also really like the color pink now.
What are your next health and fitness goals?
More of the same. I want to stay healthy and fit. This coming summer, I signed up for the Coeur d' Alene Half Ironman. Next summer, I want to do the BC bike race. I want to climb up lots of mountains and ski down them.
Favorite exercise at FGF is:
Running is the best. Double Unders are a close second.
Least favorite exercise at FGF is:
Lifting weights. All exercises with weights - bars, bells, balls, all of them. I've been waiting for 3 years for a workout without any of these things!
When the Grind is kicking my butt, I'm thinking…
When, exactly, will this end???
My favorite thing about Farmgirlfit is:
The other ladies. They show up every day!
How has the rest of your life been impacted by Farmgirlfit?
I learned that I just love working out with ladies. I spent most of my life proving I could keep up with any guy. In college, I had never heard of any sporting group that was all women. Since joining FGF, I have joined the Biking Betties, and SheJumps (non profit group to get girls into outdoor spots), a women's running group and I even went on an all women's mountaineering course. I just can't get enough of the support offered by other women. I also realized that it's important for me to share what I have learned and I love bringing my girlfriends out into the woods to try a new sport.
When you're not pumping iron at FGF, what does the rest of your life look like?
I work a lot. But, when I am not working I like to be outside. Skiing is my passion. All forms of skiing - downhill, backcountry, skate, tele, mountaineering. Then there's climbing, running, yoga, biking. I also like to eat, so I have learned how to enjoy healthy cooking. Paul and I love dogs - we have 3 right now. 2 of them were rescued from Rescue 4 All [founded by another FGF member, Jamie].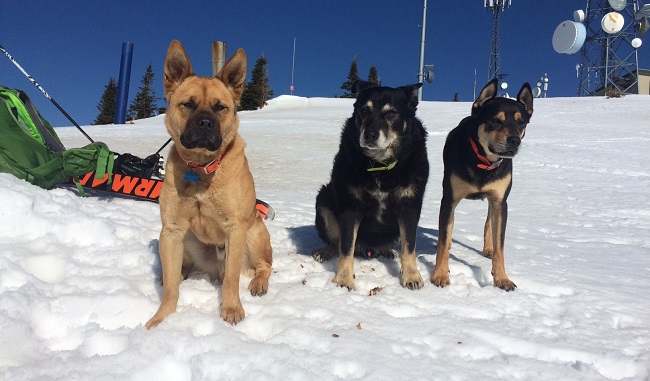 As a kid I dreamt I would grow up to be:
It was a tie between "little Laura" (little house on the prarie) and an Indian (or now, I would say, a Native American). I had an elaborate plan to live in a teepee and have a horse and hunt with my bow and arrow and abolish all cars, except ambulances. And fire trucks.
My healthy indulgence:
Kale. I am obsessed with kale. You can add it to anything and it always tastes better.
Who/what inspires you to be fit?
Other ladies. There are so many women in media now that are kicking ass at their sports.
Any advice for new members or your fellow farmgirls?
I still get nervous for workouts - I just know they are gonna make me lift weights, again. Being nervous is good. It's an exercise not just for fitness, but for tolerating discomfort, which is a very good life lesson. This gym is a safe, little place to practice being uncomfortable. And, there is always someone like me who is depending on you showing up to inspire me.