"The coaches at Farmgirlfit have pushed me and made me stronger than I thought I could ever be. They have believed in me when I was ready to give up, and have been huge cheerleaders as well. They have always made me feel welcome, like I belong."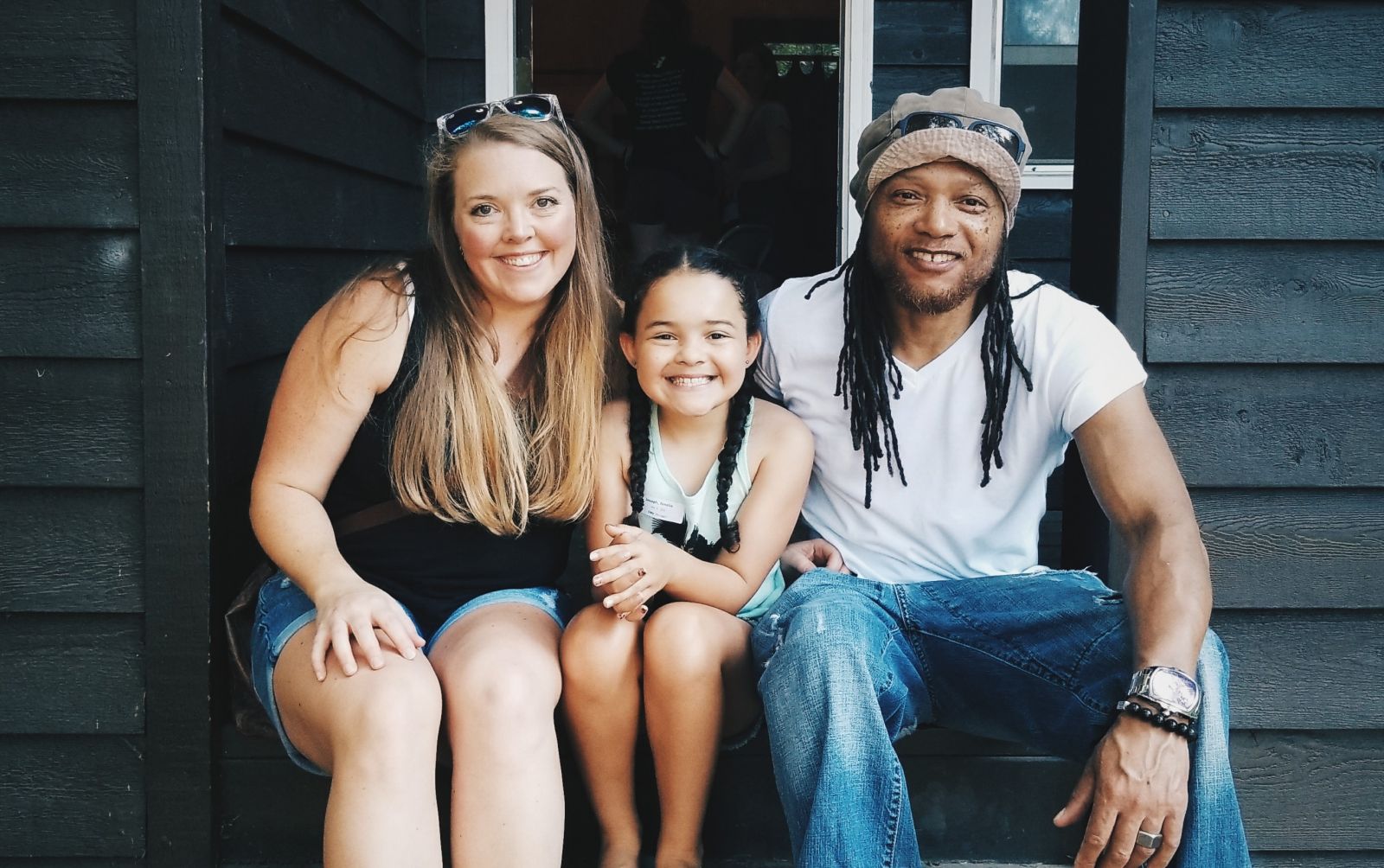 Member Of:
Farmgirlfit Spokane
Occupation:
Office Manager, Mom, Student.
Tell us about your fitness journey. How did you come to Farmgirlfit?
Prior to Farmgirlfit, you could periodically find me on a treadmill or elliptical in a gym, sitting on some sort of weight machine, or maybe a jog every few months. I was never consistent. I would work out for a month, then do nothing for several months.
If you could tell your Farmgirlfit story in 100 words or fewer, how would it read?
Before I walked through the gym door I was anxious. I didn't know anyone and had never picked up a weight in my life. Was I going to die? (I didn't) Liz made me feel totally welcome and coached me through my first noon Grind. In the years since, I have gained an incredible tribe of amazing women. Farmgirlfit is such a huge part of my life. I know that every time I walk through the door I will be surrounded by friends, and we get to work our tails off together and have FUN doing it!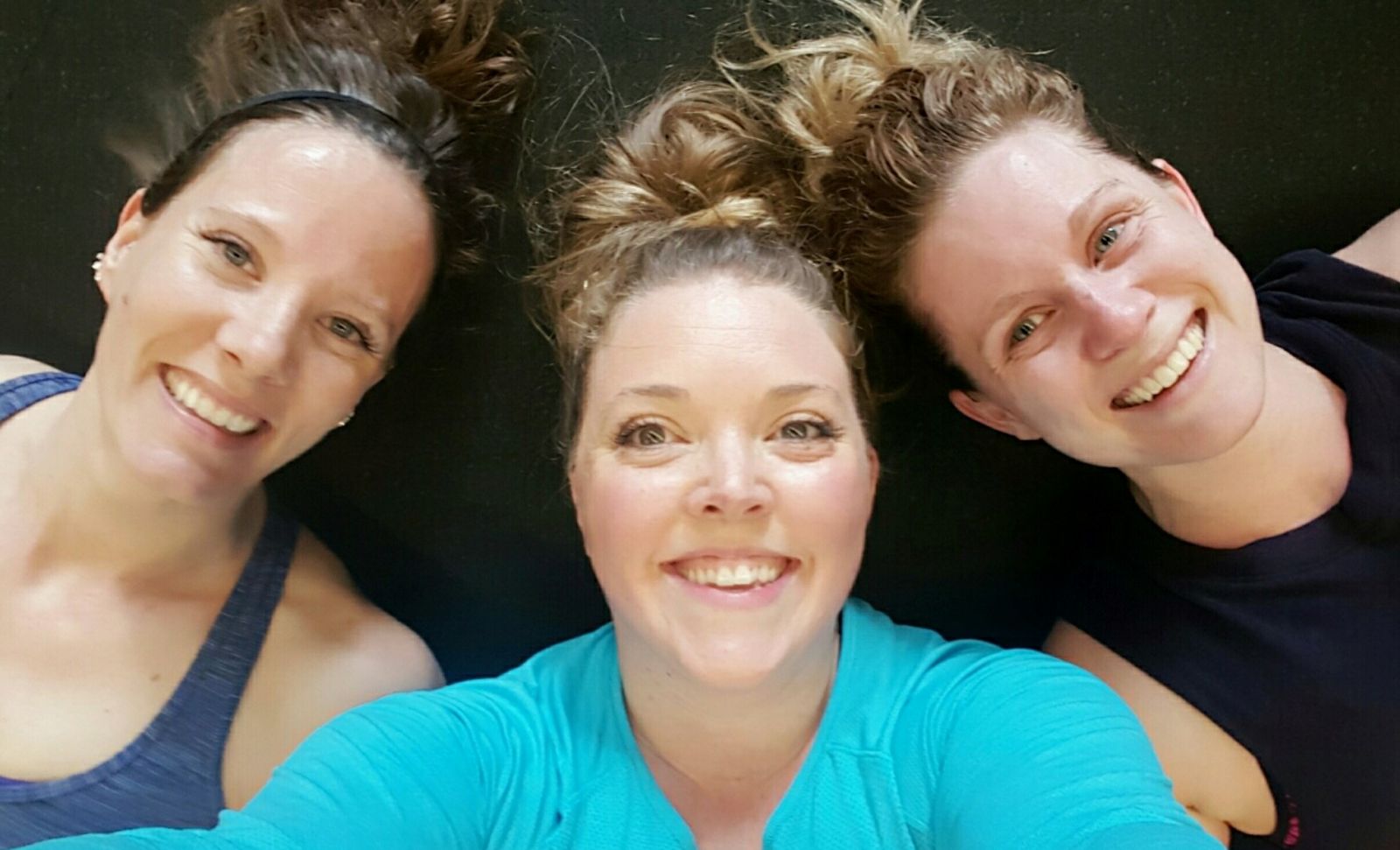 What has been your greatest fitness/performance accomplishment so far?
There have been several pretty exciting accomplishments, but I cried when I did my first strict pull-up. Savhanna said I could do it, so I tried, and I did it, and I cried!
What are your next health and fitness goals?
I'm improving my nutrition with a round of Whole30. I want to be properly nourished and hydrated for The Grind, because I have set the goal for this (2018) to be my fittest year EVER!
Who/what inspires you to be fit?
My family totally inspires me. My sister does CrossFit and gives me some healthy competition. We like comparing our deadlift and backsquat weights. I'd like to say I squat more than her, but she has me beat, she is a badass. My brother hiked the Pacific Crest Trail from Mexico to Canada, a total of 2,659 miles over a few months. Both my parents are super fit. They work out regularly and do a lot of outdoor activities like hiking, skiing and biking. They never shy away from a challenge or a race. #J5Crew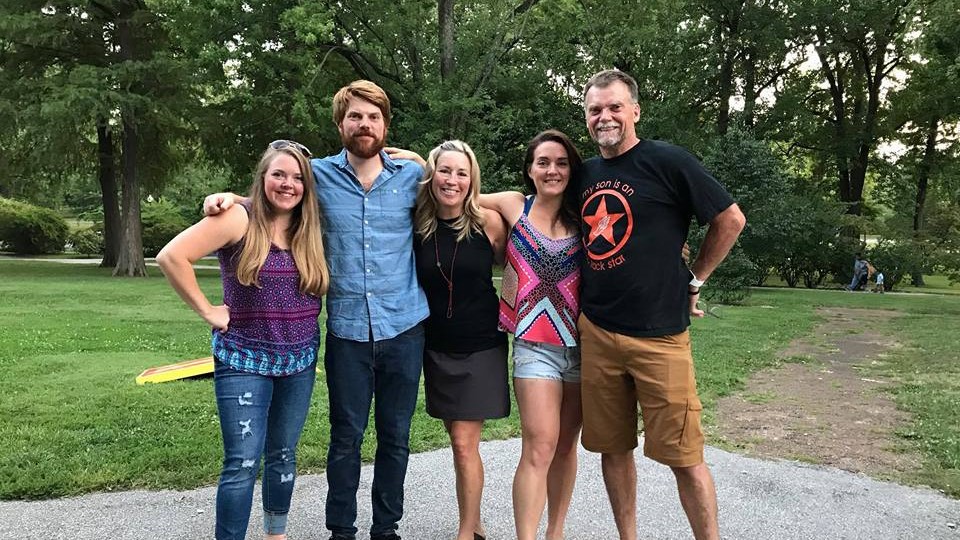 Favorite workout song?
Almost anything by Vybz Kartel. My Spotify playlist called Run Tings is full of Afrobeats and Dancehall Reggae. Reggae gives me life.
Favorite exercise at FGF is? Least favorite?
All the lifts. I love squats and cleans. Least favorite exercise is the kettlebell swing or goblet squats. I hate those damn kettlebells.
When the Grind is kicking my butt, I'm thinking…
If I show enough pain in my face while looking at the coach maybe she will say I've done enough and should just stop where I'm at. It hasn't worked yet, but I'll keep trying.
My favorite thing about Farmgirlfit is:
The community. I'm not just going in for a workout, I'm going in to spend time with my girls!
How has the rest of your life been influenced/impacted by Farmgirlfit?
Besides being able to carry a lot more groceries into the house in a single trip, having my daughter, Amelie, at the gym around the Farmgirls shows her what women are capable of. Amelie has joined me at the gym regularly since the beginning, and I love that she is growing up in a community of such inspiring and strong women. It is not unusual to hear her say she doesn't need help carrying something because she is a Farmgirl.

When you're not pumping iron at FGF, what does the rest of your life look like?
My husband and I have been married 12 years this year (together for almost 17 years), our 9-year-old keeps me busy, and lots of school work. It's taking me longer than I'd like to finish my degree, but I'll finish it eventually. Being her mom is my top priority.
Do you have a funny Farmgirlfit story, or favorite memory?
One? Girl, please! In 5+ years, there are FAR too many to count!
My happy place is:
Under the purple beams or spending time with my family.
As a kid I dreamt I would grow up to be:
I was sure I was going to be in an all-girl group like TLC or SWV. Unfortunately, we never got signed.
You might not know this about me:
I used to have dreadlocks and they were #glorious. So glorious. Back in the day you would probably find me roaming the streets of PDX with a 35mm SLR camera. I was a pretty decent photographer and even had some of my photos featured in a couple galleries in Portland. Oh, and I used to live in Portland.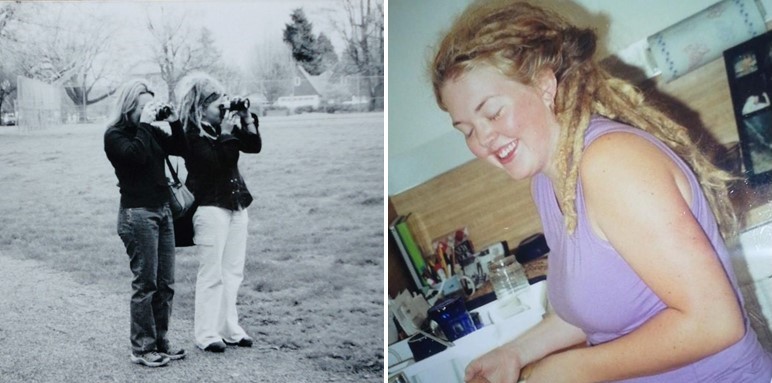 Words that inspire me?
Fired up, ready to go! – Barack Obama 🔥🔥🔥
Guilty pleasure:
Starbucks Iced Vanilla Latte with 4 shots, 2 pumps of vanilla.
My trademark dance move:
I would describe it as more of a jig.
My spirit animal and why:
Jaunessa is my spirit animal. Have you seen her lift? She is an animal!
My healthy indulgence:
Sliced banana with unsweetened coconut, walnuts, and cinnamon. Thanks Jayme Merritt!
Any advice for new members or your fellow farmgirls?
Be consistent. 📆 Find a time that works for your schedule and stick to it. ⌚ Go when there are burpees and thrusters and snatches, and plate pushes. 😭 It's okay to finish last. 🤷‍♀️No one is judging you (unless you skip the Grind with burpees, and thrusters, and snatches, and plate pushes). Squat low. 🍑 Don't fear the barbell. 🏋️‍♀️
Anything else to share?
I am so grateful that I get to be part of the Farmgirl tribe. The coaches at Farmgirlfit have pushed me and made me stronger than I thought I could ever be. They have believed in me when I was ready to give up, and have been huge cheerleaders as well. They have always made me feel welcome, like I belong. I love and appreciate all of you. You are so much more than coaches, truly my friends. #AllTheFeels