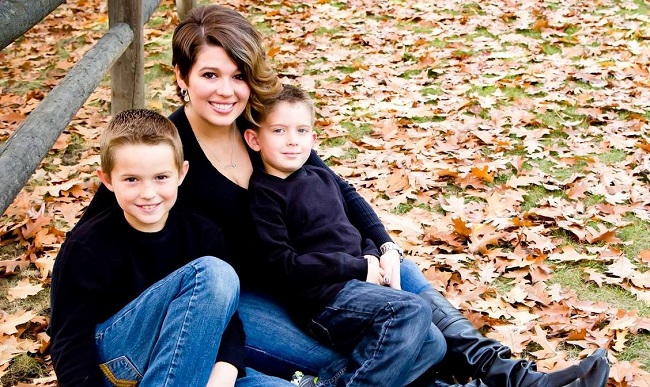 Name and age: Kelsey Hubiak, 28
Member at: Farmgirlfit Coeur d'Alene
Occupation: Exchange Coordinator at Benefits Exchange Northwest
Tell us about how your journey led you to Farmgirlfit?
Just over a year ago, I changed professions from a very active job to a desk job. I had been looking for a while to find something that would help me get more active again. I didn't want to just go join a gym because I knew I probably wouldn't follow through with it if it was just something I did on my own. I was checking my Facebook a few months ago and saw a post about Farmgirlfit. I was instantly interested and started doing more research to find out what Farmgirlfit was all about. I saw they were coming to CDA and learned about the opportunity to become a Founding Member, so I decided to go for it!
What has been your greatest fitness (performance) accomplishment so far?
Making it through more than 3 months of Grinds at FGF, and still coming back for more! :)
What are your next health and fitness goals?
I am looking forward to the day when I am not completely worn out by the time our group warm-up is over, but my main goal is to get healthy again and set a good example for my kids to look up to. I want to lose some weight and increase my strength.
Favorite exercise at FGF is: I am still learning lots of new exercises, but I think to date I enjoy working with the kettlebells the most.
Least favorite exercise at FGF is: Burpees and running come in at a close tie!
When the Grind is kicking my butt, I'm thinking… It's almost over! You can do this!
My favorite thing about Farmgirlfit is: The coaches! I appreciate the level of detail they put into their coaching styles. You can feel that they genuinely care about making you a stronger, better version of yourself.
My happy place is: Sitting on the deck of our lake cabin, drinking my coffee, watching the water ripple, and hearing my kids laughing and playing on the beach below.
When you're not pumping iron at FGF, what does the rest of your life look like?
I am a busy mom of two growing boys ages 9 and 5, who are ALWAYS on the go. We are part of a wonderful/crazy/busy blended family with my hard working boyfriend and his little girl. During the week, I work full time in the fast paced and ever changing world of Health Insurance and Private Exchanges. When I am not at work, we are either at a sporting event for one of the kiddos, or home with our 4 legged family members (who often feel more needy than the real kids:)) Our favorite time of year is the summer, you will find us out on the lake at all possible moments.
What advice do you have for new members?
Keep with it! I thought I was dying after my first workout, I could barely walk! I talked to Jeni and she told me to come on in and we would stretch out and see how I felt. After I made it through the second workout I was so much less sore and continue to love it more and more every time I go!