Karen, a long-time runner who just joined us in December, is really a very private person. She tells us, "I usually don't do things like this…Thank you to the coaching staff and all the ladies there. I have so much fun."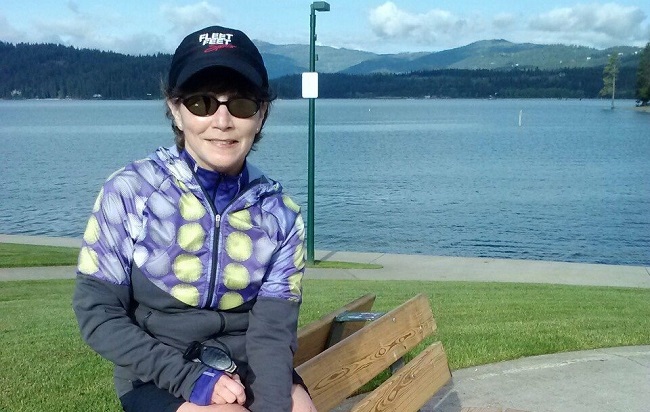 Member At:
Farmgirlfit Cd'A
Occupation:
Idaho State DHW Self Reliance Specialist
Tell us about your fitness journey. How did you come to Farmgirlfit?
My fitness journey started in college where, having had to deal with asthma, I decided to begin running so that I could run longer and harder during Field Hockey practice, games and later basketball. I fell in love with running! I felt free and could grab my shoes and run anytime and anyplace. Later, while working for an insurance company a couple of co-workers completed a 12 mile 3-person relay event, then quit running. Another friend at work said he would run with me; he met me at the bike trial faithfully to run….and we continue to run together covering thousands of miles over the past many years. This fall I injured myself running after dark and my husband reminded me that Margaret Cassidy (fellow Farmgirl) had shared how great FGF was, so I checked it out and am really glad I did!
What has been your greatest fitness/performance accomplishment so far?
Running a marathon in 2013 and the Heyburn Half Marathon Trail Run 2015.
What are your next health and fitness goals?
The Trail Maniacs State Park Series of trail runs this summer: Farragut and Heyburn half marathons, and Liberty Lake 8-miler.
Who/what inspires you to be fit?
My husband says I'm "addicted" to endorphins. :)
Favorite exercise at FGF is:
I really enjoy anything, but especially movements with the medicine balls and the plate pushes!
Least favorite exercise at FGF is:
Pull-ups – they are such a challenge, and I so admire the members who make it look effortless.
When the Grind is kicking my butt, I'm thinking…
Just one more…
My favorite thing about Farmgirlfit is:
The superb coaches who are knowledgeable and encouraging; and the community of ladies working collectively to improve fitness, all the while having fun and encouraging one another.
When you're not pumping iron at FGF, what does the rest of your life look like?
Spending time with my husband. Running and hiking with our dogs – my happy place is during The Grind, or long runs, when I can just zone. Biking. Visiting with my brother and his wife, and with friends. We lead a home group and children's ministry. And, in my quiet time, reading.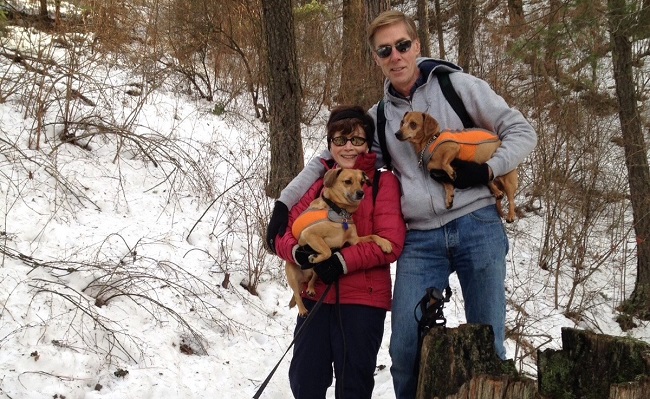 Guilty pleasure:
Espresso with french vanilla creamer, and chips and salsa!
My healthy indulgence:
I love celery! And homemade smoothies in the summer time.
As a kid I dreamt I would grow up to be:
A History and PE Teacher.
My trademark dance move:
None!! :)
You might not know this about me:
I was one of the 3600 Torchbearers of the 1984 Olympic Torch Relay across America covering 9300 miles. My torch is displayed in a case at home, reminds me of my Grandpa, he was a special man, and proud of my participation in the relay.
Any advice for new members or your fellow farmgirls?
Advice, no. Just encouragement to listen to the coach, relax, have fun and do just one more…and come back!!
Anything else to share?
I think I've revealed tons as it is…not much else to tell.