"Always being a "big girl," I was holding myself back from so much. FGF changed my entire opinion and outlook of what fitness and strength is "supposed" to look like. It looks like all of us: diverse!"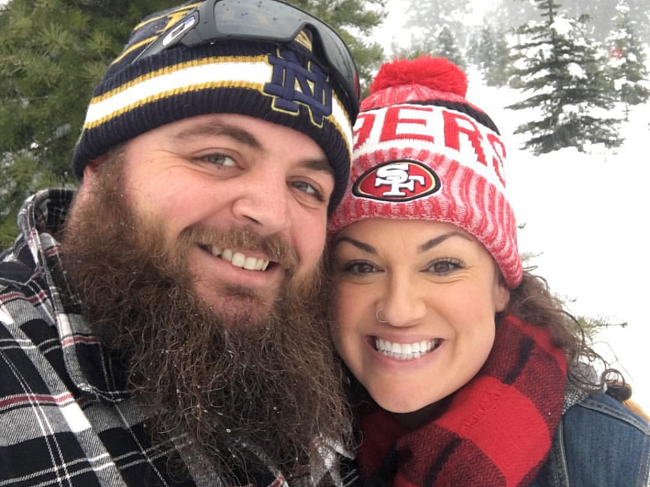 Member Of:
Farmgirlfit Spokane
Occupation:
(Happily) Recently unemployed & looking into volunteer work
Tell us about your fitness journey. How did you come to Farmgirlfit?
After my hubs and I moved to the PNW from the Bay Area, I saw Farmgirlfit advertised somewhere and got curious. I didn't actually step foot in here for another year, though! So glad I finally did! I hadn't recognized myself for a while. I was in a funk, depression was creeping in, and I didn't have my support group that I had in CA. Insert FGF here. Being active and gaining strength completely turned my life around. I couldn't believe I was doing crossfit! Whaaaatt?? Me! All the members and coaches are so supportive and encouraging. I love it here!!
If you could tell your Farmgirlfit story in 100 words or fewer, how would it read?
I always say, I didn't know how much I needed FGF until I needed it. Always being a "big girl," I was holding myself back from so much. FGF changed my entire opinion and outlook of what fitness and strength is "supposed" to look like. It looks like all of us: diverse!
What has been your greatest fitness/performance accomplishment so far?
Oh man! So many movements I never thought I could do! From Push-Ups & Sit-Ups to Power Snatches & Woman Makers! I feel so badass and accomplished after every class.
What are your next health and fitness goals?
To continue to lose weight and get strong AF! I want to attempt rope climbs and pull-ups. I shy away from them too much.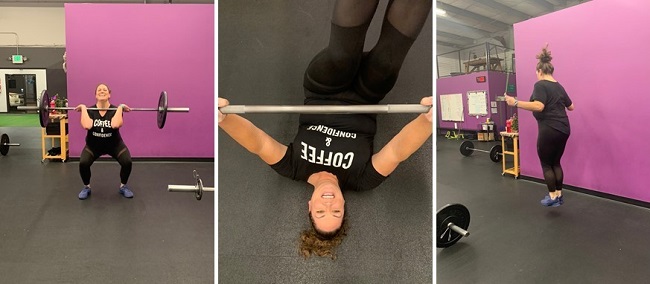 Who/what inspires you to be fit?
My motivation is to become a mom someday. I hope that getting stronger and more fit helps with our infertility. I'm vocal about that because so many women struggle with the same issues. Also, I'm just looking to get a little bit of that FGF guns & booty!
Favorite workout song?
The more gangsta the betta! Anything from late 90's/early 2000's so I can shake, shake dat 🍑
Favorite exercise at FGF is? Least favorite?
My fav's are Back Squats, Battle Ropes and Tire Flippin! Least fav: Burpees. Gross. But I'm getting better, LOL
When the Grind is kicking my butt, I'm thinking…
Omg omg omg ouch omg you got this omg omg
My favorite thing about Farmgirlfit is:
How supportive and inclusive everyone is. I love ALL the coaches and how they take the time to learn everyone's capabilities.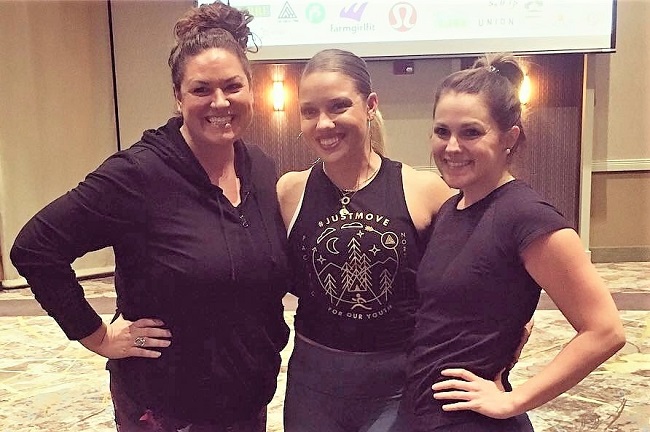 Do you have a funny Farmgirlfit story, or favorite memory?
Going to the KaisaFit workout event with the rest of the sweat community, but really every class is a gooood time! We're always laughin & crackin jokes.
How has the rest of your life been influenced/impacted by Farmgirlfit?
My self-esteem is back. I have a MUCH better relationship with food & fitness now. I feel happier in my marriage because I'M happier with myself. And I've got to meet some pretty badass women!
When you're not pumping iron at FGF, what does the rest of your life look like?
Hanging out with our crazy pittie, Gizmo and keeping myself busy throughout the day. Love getting to see my girls during the week too! My husband travels all week, so I'm pretty independent. I do a lot of things by myself: dinner, concerts, hiking, etc. Our weekends together are always an adventure!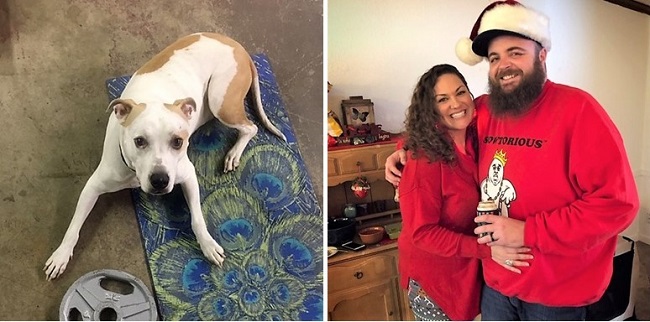 My favorite holiday and why:
Christmas and 4th of July! We love a good ugly sweater party and having friends and family over and of course we love a good summer BBQ! 'Merica!
As a kid I dreamt I would grow up to be:
Well, according to my preschool graduation I wanted to be a bus driver. I guess it's still TBD LOL
You might not know this about me:
I have a strong hatred towards pickles.
Words that inspire me?
It all works out in the end. If it hasn't worked out, it's not the end.
Guilty pleasure:
Teen Mom OG! Marathon? Yes please!
Any advice for new members or your fellow farmgirls?
You're not in competition with anyone but yourself. It's OK to finish last as long as you finish! I still do. Listen to your body and have fun!!
Anything else to share?
I'm all about that Hug Life! And I never turn down a solid high-five! 🤗 🙌