Hayley is a college student, and exercise was not her forte growing up, but she decided to "switch things up" here at school. "I thought for sure I would just stick around for the summer. Instead, I fell head over heels…It's been almost eight months now and I wouldn't dream of giving up Farmgirl."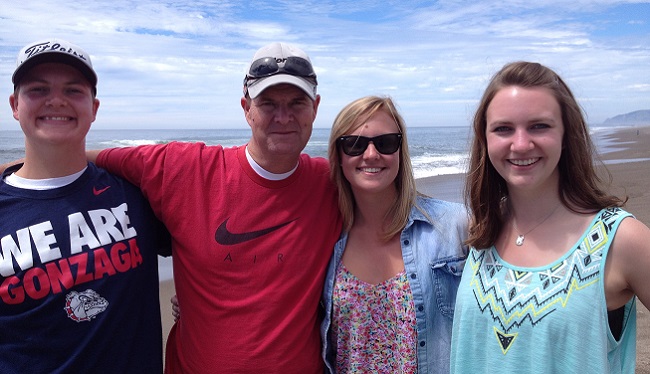 Member At:
Farmgirlfit Spokane
Occupation:
Student at Gonzaga University; Math Tutor
Tell us about your fitness journey. How did you come to Farmgirlfit?
Growing up, exercise was decidedly not my forte. When I was a kid, I tried out a few sports but I didn't have the coordination or the drive to pursue them. In high school, I was always that kid who magically had a doctor's appointment come up on the day we were supposed to run the mile. When I got to college, I decided I wanted to switch things up and give exercising another try. I wasn't very enthralled with going to the gym (probably because I only ever used the elliptical) but I did take up running. To this day I'm still not very good at distance running, but I really enjoy trying to run along Centennial Trial to Spokane Falls, even if I end up walking half the time.
This last summer I was working in Spokane but found myself with a lot of free time. I decided to use some of that time to exercise, but quickly realized that trying to run outside in 80-90 degree weather was not working for me. I starting searching out gyms and fitness programs in Spokane that might be fun to try out, which is how I ended up at Farmgirlfit. I thought for sure I would just stick around for the summer. Instead, I fell head over heels for The Grind, the coaches, and the community. It's been almost eight months now and I wouldn't dream of giving up Farmgirl.
If you could tell your Farmgirlfit story in 100 words or fewer, how would it read?
When I first started at Farmgirlfit, I was finishing the workouts last, cutting down on reps, using less weight, and the morning after a Grind I would wake up and lay still in my bed because I knew once I tried to get up I would start to feel my whole body ache. But I kept with it, and now I'm strong and fit enough to power through to the end of every workout.
Words that inspire me?
"Never look back, darling. It distracts from the now." – Edna Mode, The Incredibles
What has been your greatest fitness/performance accomplishment so far?
The first time I finished a Grind at a full level 3! I was so ecstatic!
What are your next health and fitness goals?
I'm working towards being able to do a pull-up and a full push-up on my toes. Most of my strength is in my legs and my arms are a little bit on the wimpy side, so I want to work on building more strength in my arms and torso.
Favorite exercise at FGF is:
Kettlebell swings
Least favorite exercise at FGF is:
Box Jumps. I'm almost always sporting bruises on my shins from messing them up because I get so caught up in my own head thinking the box is way too high off the ground
Favorite workout song?
"What I Like About You" by the Romantics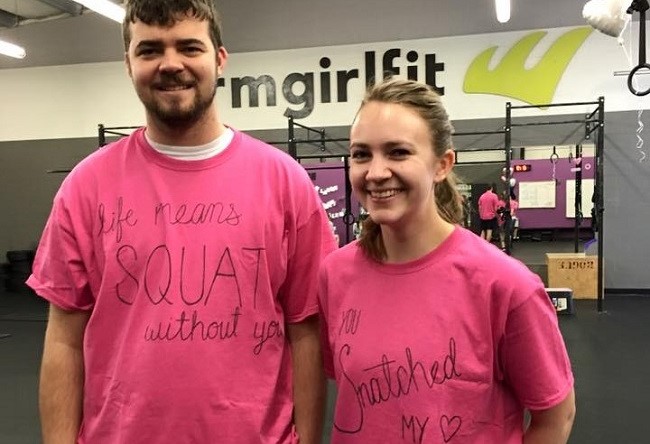 When the Grind is kicking my butt, I'm thinking…
DON'T STOP! Even if you're the last girl out on the floor and you just want to give up, push through and finish the workout.
My favorite thing about Farmgirlfit is:
How nice everyone is! The workout is great, but doing it alongside so many encouraging women definitely makes it so much more fun.
How has the rest of your life been impacted by Farmgirlfit?
I have a lot more confidence in myself. After starting FGF I feel more comfortable in my own skin, I hold myself a little taller, and I'm willing to be a bit more adventurous.
When you're not pumping iron at FGF, what does the rest of your life look like?
I'm a math major at Gonzaga and school takes up a lot of my time. Besides that, I really enjoy knitting, cooking, painting, reading, and hiking.
My happy place is:
Curled up with a good book and a hot cup of tea
My hero is:
My mom :)
As a kid I dreamt I would grow up to be:
A chef, for the longest time Emeril Lagassee was my biggest inspiration
Guilty pleasure:
Watching the Adam West Batman television series from the '60s
Any advice for new members or your fellow farmgirls?
My best advice is just to show up! Getting up and getting out to The Grind tends to be the biggest hurdle, but working out at Farmgirl is always a great time.