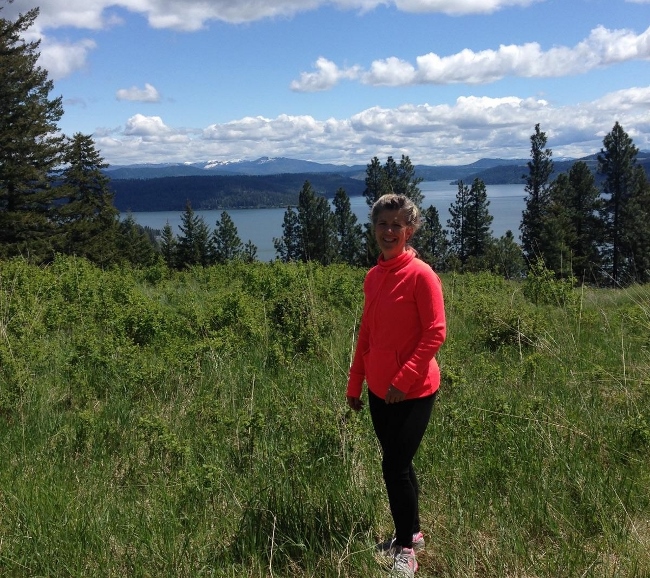 GINGER SAUNDERS
Name and age: Ginger Saunders, age 51
Member at: Farmgirlfit Spokane
How did your journey lead you to Farmgirlfit?
I used to be a big runner and saw that Jenni Niemann was starting a ladies class at her last gym and thought that it would help me with my running! It helped so much and I enjoyed her training so I followed her to Farmgirlfit.
What has been your greatest fitness (performance) accomplishment so far?
My greatest workout accomplishment so far is despite my "older" age, I have increased the weight I lift weekly and am surprised by the strength I have now.
Who inspires you to be fit?
I am inspired to be fit by my kids! We love to work out together, and talk about our improvements!
What are your next health and fitness goals?
My next health and fitness goal is to continue to workout four times a week even as I get older.
Favorite exercise at FGF is:
Deadlift
Least favorite?:
Turkish get-ups
When the Grind is really kicking my butt, I'm thinking:
"Keep going! Boy, you'll look great in your bikini next vacation!" On a real note I am thinking that this is all helping me become a stronger and healthier woman.
My favorite thing about Farmgirlfit:
The encouraging staff and the women I work out with! Farmgirlfit staff: I just want to thank you for all the support and motivation you give me. You are a great group of ladies, and keep up the good work!
My favorite workout song is:
Anything Pitbull sings, he gets me revved up!
When you're not pumping iron at FGF, what does the rest of your life look like?
When I am not pumping iron I enjoy spending time with my three kids and husband, whether it's time at the lake or our fun vacations.
What advice do you have for new members?
The advice I have for new members is take it slow and easy, and don't rush it. You'll get to your goals sooner than you think! And always have fun!
---
To stay in the loop, subscribe to FGF Stories & Info.