Member at:
Farmgirlfit Spokane
Occupation:
Dental Assistant in the Air National Guard, Promotional Artist for Nars cosmetics, and I recently finished up being a fulltime student (BS EXSC)! My occupation is "to be continued" since I am going back to school to finish up pre-reqs for a possible graduate program.
Tell us about your fitness journey, and how you came to Farmgirlfit:
I used to workout at another gym where Jenni and Liz coached (pre-Farmgirlfit days). I had taken a year off from the gym, but wasn't making progress on my own. I always loved their enthusiasm and ability to push me farther than I would push myself, so I decided to give Farmgirlfit a try. I already knew I would love it, and I did! My only regret is that I didn't start sooner!!
If you could tell your Farmgirlfit story in 100 words or fewer, how would it read?
I came to Farmgirlfit expecting a great workout and to get results and that's exactly what I got. I am stronger, faster, and overall, happier! What I didn't expect is to bond so greatly with these women. After living in Spokane for just over 4 years, I was able to form some of the greatest friendships that I will cherish forever. I will miss Farmgirlfit when I move and all of the friends I have made.
Who inspires you to be fit?
My daughters. I want them to grow up with an active lifestyle since I didn't. I want to show them that you can juggle everything in your life and include fitness in your day in order to maintain optimal health for your mind, body, and soul.
What has been your greatest fitness/performance accomplishment so far?
Form! When I first joined Farmgirlfit my knees caved in on every single lifting movement. I am proud to say that my form has gotten much better and driving my knees out during lifts is much less of a struggle!
What are your next health and fitness goals?
I would like to be a better runner and actually enjoy running.
Favorite exercise at FGF is:
Anytime we do any lifts I just get happy! The squat clean ladder was by-far one of my favorite Grinds ever!
Least favorite exercise at FGF is:
Woman Makers. No thanks.
Favorite workout song?
Jenni's playlist is always the best, but my recent fav is "Drop That Kitty Down Low" by Tyga. Really good for squat sessions. :)
My favorite thing about Farmgirlfit is:
All the women there! Including the coaches and all the members. It's like the best form of girl time I can think of!
Words that inspire me?
Jaunessa's favorite, "You can do anything for a minute." I actually hate when she says that, but it's so true.
When you're not pumping iron at FGF, what does the rest of your life look like?
Right now it is kind of chaotic with a big move to Colorado Springs on May 30! I love getting outdoors and going for hikes, and with a recent exposure to gardening I am ready to start my own garden, so you will probably find me doing a lot of that in the near future. I enjoy practicing my artistry skills with makeup. Recreating Halloween looks are my favorite. Of course you will also see my mini me's trailing not too far behind me, Isabela (6) and Juliette (4) and we get into all sorts of fun stuff together.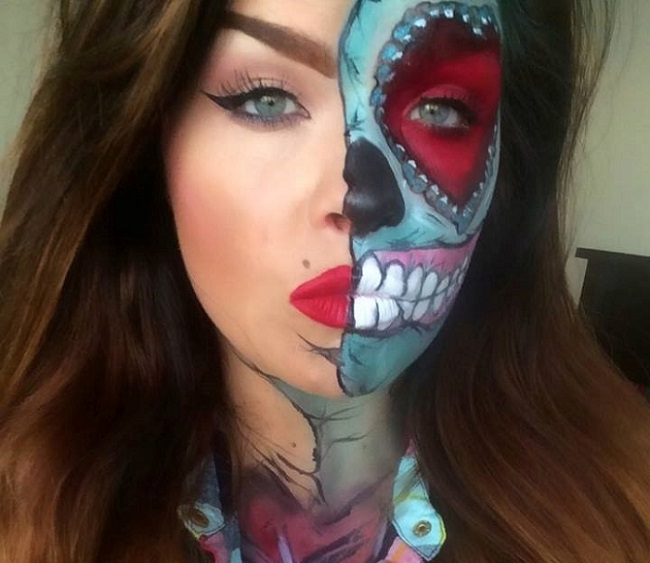 As a kid I dreamt I would grow up to be:
I am what you would call a free spirit. I used to want to be an actress, a marine biologist who specializes in great white sharks, a journalist, and the best one—Oprah! Maybe not actually Oprah, but the next Oprah—there's still time to achieve that goal!
Do you have a guilty pleasure?
Starbucks Iced Grande Triple Espresso (3 pumps of white chocolate mocha and a splash of soy). Who am I kidding? I don't feel guilty about it at all!!!
What advice do you have for new members?
We all start somewhere. Don't compare yourself to anyone else. Work on being the best you each and every time you walk through those doors!