"I just had my annual physical last week. My bad cholesterol went down, my good cholesterol went up 22 points and I discontinued taking one of my high blood pressure medications! I have lost 12% body fat in the last year…so yeah…this stuff works."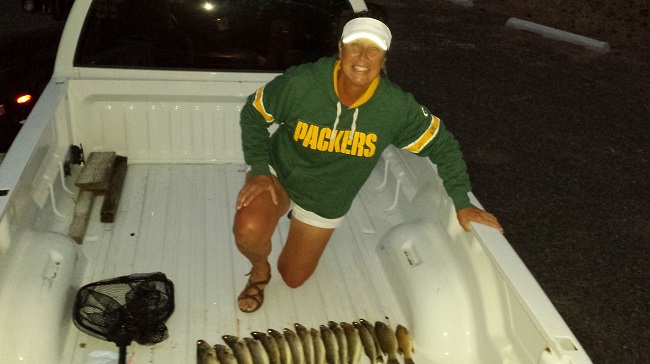 Member At:
Farmgirlfit Cd'A
Occupation:
Training Specialist for Hecla Mining, Sole Proprietor for Inland NW Safety & CPR Training, Founding Partner Safety Fest of the Great Northwest – providing free safety classes for the community at NIC.
How did you come to Farmgirlfit?
My father had recently passed, and I was really stressed out and depressed. I was getting out of shape again…yes I said again…and I needed to do something about it. I tried working out at other places with no results and lots of money spent. Then, I was driving through Coeur d'Alene and saw a sign that said Farmgirlfit, and it was in purple. Well, two things: I'm from Wisconsin, and although I didn't live on a farm I worked on them during the summer months and at other times to help harvest hay, tobacco, etc…plus purple is one of my favorite colors, so I took it as a "here's your sign" to get in there and do something.
If you could tell your Farmgirlfit story in 100 words or fewer, how would it read?
Don't give up. When I first started I thought, "Holy cow, I'm going to die!" but I didn't! The coaches are there to support and help you, but if you don't do the work you will not get results. It's ok to modify. I don't expect to be able to do some of the things that others can, so I do what my body allows. Some days are better than others, it's ok. Be present! If you don't show up how will you see results??? I'm 58 and some days I think, "I'm too old for this!" But at the end of The Grind I feel so much better, and I remember that age is just a number. Don't let your age control your lifestyle, let your lifestyle control your age.
What has been your greatest fitness/performance accomplishment so far?
In September we did a Nutrition Challenge. I lost 7.75 inches, 2.2% body fat, 10 pounds, and increased my back squat, wall balls and shaved time off my run…and I don't run! At the awards picnic I cried because I couldn't believe I did it. I really did it. It was just a reality check. This was something I could do and not have a panic attack!
The other one was I just had my annual physical last week. My bad cholesterol went down, my good cholesterol went up 22 points and I discontinued taking one of my high blood pressure medications! I have lost 12% body fat in the last year…So yeah…this stuff works.
What are your next health and fitness goals?
When I first started at FGF I could do a Double Under. Somewhere along the way I lost that ability…I will get it back! I'm also competing in the upcoming Moxie Games. I signed up because Kelley Loisel said we needed more ladies in "our" category…i.e. "Masters" (well actually, Jeni signed me up because I forgot my glasses), and my goal is to finish. I might be last in some things but I will finish. Then I can mark that off my bucket list!
Favorite exercise at FGF is:
Deadlifts!!! Love em! And the [complimentary] Yoga! I attend at least once a week. It contributes to me staying more flexible and clears the mind. My favorite part of the week is the last 6 minutes of yoga, Shavasana. Where you forget about everything. I got so relaxed at the end of class one day I actually snored, and we all started laughing!
Least favorite exercise at FGF is:
If I tell you it will be in The Grind tomorrow, so not telling!
Who/what inspires you to be fit?
The coaches all have a different way of inspiring each of us. I think it is important to have that different blend of coaches, and I LISTEN! One of the things that's really resonated with me is Coach Brandy saying "You can do anything for a minute!"
My favorite thing about Farmgirlfit is:
They all really care!
Do you have a funny Farmgirlfit story?
Well my pants keep falling down (thanks to that fat loss), so I was recently challenged to show up in suspenders…which I did, red ones!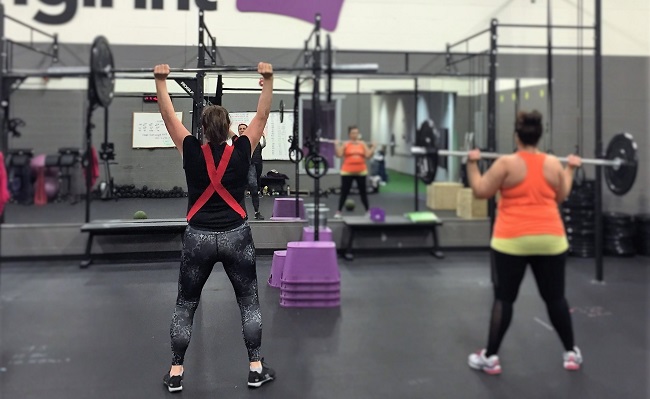 How have you integrated the Farmgirlfit mission outside of the gym?
I introduced my niece and my sister who live in Wisconsin to the FGF way of working out and eating well. My sister has already lost 14 pounds and they have both lost inches!!! My nephew is getting married there in July, so that's the goal date to be in better shape.
When you're not pumping iron at FGF, what does the rest of your life look like?
Busy with work, playing with my dog (Grizz), and making pallet art (which I got introduced to at a FGF party). Truly, my happy place (when we can squeeze it in) is fishing and camping with my husband, no phones, no TVs, peace and quiet. Enjoying what God gave us.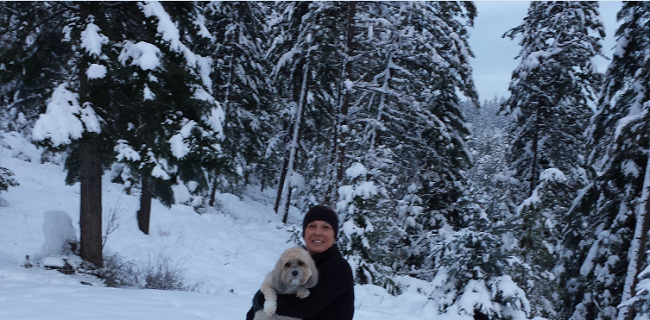 You might not know this about me:
I'm really an introvert,
I, my husband, and both sons are Air Force Veterans, and
I worked on the Google 10,000 year clock project – Jeff Bezos the founder of Amazon.com is putting a 10,000 year clock inside of a mountain in Texas. I was the safety manager on that 42 million dollar project which is still in the works.
I'm proud…
Of my sons and their families. I have 3 grandsons: Gianni, Anthony and Vincent.
Team I'm always rooting for:
Green Bay Packers! GO PACK GO! (I'm from Wisconsin)
Any advice for new members or your fellow farmgirls?
New farmgirls: Just keep coming…in no time you'll be hooked! Fellow farmgirls: Thank you, and continue being there for each other…remember everyone's journey is different and we all need support. Sometimes a smile and a "Hello, how are you?" goes a long way to make someone's day! I love that I can come in the worst mood and leave just relaxed and inspired…this place is a sanctuary!