"FGF has been an outlet for me for over 6 years, and has been a constant through so many moments in my life–grad school, a new job, a new house, getting married, and family setbacks. I couldn't be more grateful to find such a happy, vibrant place."
Member Of:
Occupation:
Director of Sports Development, Spokane Sports Commission
The Sports Commission is a non-profit designed to bring economic impact to the city of Spokane. We do that through hosting sporting events. I work on the development team, so my role is to identify events that are a good fit, and then bid to host the event in Spokane. In 2018, our team will play a role in 70+ events, including everything from the USA Judo National Championships to the NCAA Women's Basketball 1st + 2nd Rounds.
I am really passionate about my job and the opportunity to make a difference in my community.
Tell us about your fitness journey. How did you come to Farmgirlfit?
I started working out at Farmgirlfit Spokane at the end of 2011, shortly after they opened, and then joined Farmgirlfit Coeur d'Alene in 2014 when this location opened. FGF has been an outlet for me for over 6 years, and has been a constant through so many moments in my life–grad school, a new job, a new house, getting married, and family setbacks. I couldn't be more grateful to find such a happy, vibrant place.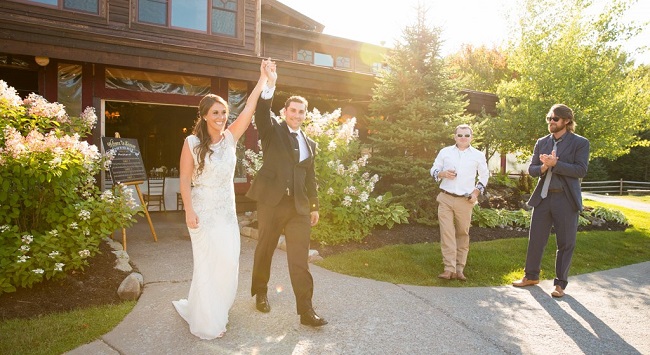 If you could tell your Farmgirlfit story in 100 words or fewer, how would it read?
After college soccer ended I tried a few different things to stay active but nothing resonated with me until I found Farmgirlfit. I am part of the early crew that works out at 5:30am. I love that I leave the gym with clarity and focus, and am ready to tackle the day.
What has been your greatest fitness/performance accomplishment so far?
Simply living an active, healthy and happy lifestyle consistently since I started FGF. Consistency is the hardest thing to maintain in a busy life and I am proud of that!

What are your next health and fitness goals?
I will be running the Seawheeze Half Marathon in September, and will be taking up trail running again to prepare for it.
I also want to add FGF Yoga to my routine. I could use a little zen. 🧘‍♀️
Favorite workout song?
I agree with Melissa Allen, every time Thunderstruck comes on, we kick it up a notch!
Favorite exercise at FGF is? Least favorite?
Least Favorite: Wall Balls. Favorite: Heavy Cleans.
When the Grind is kicking my butt, I'm thinking…
I should not have had that second glass of wine. 🍷🍷🤷‍♀️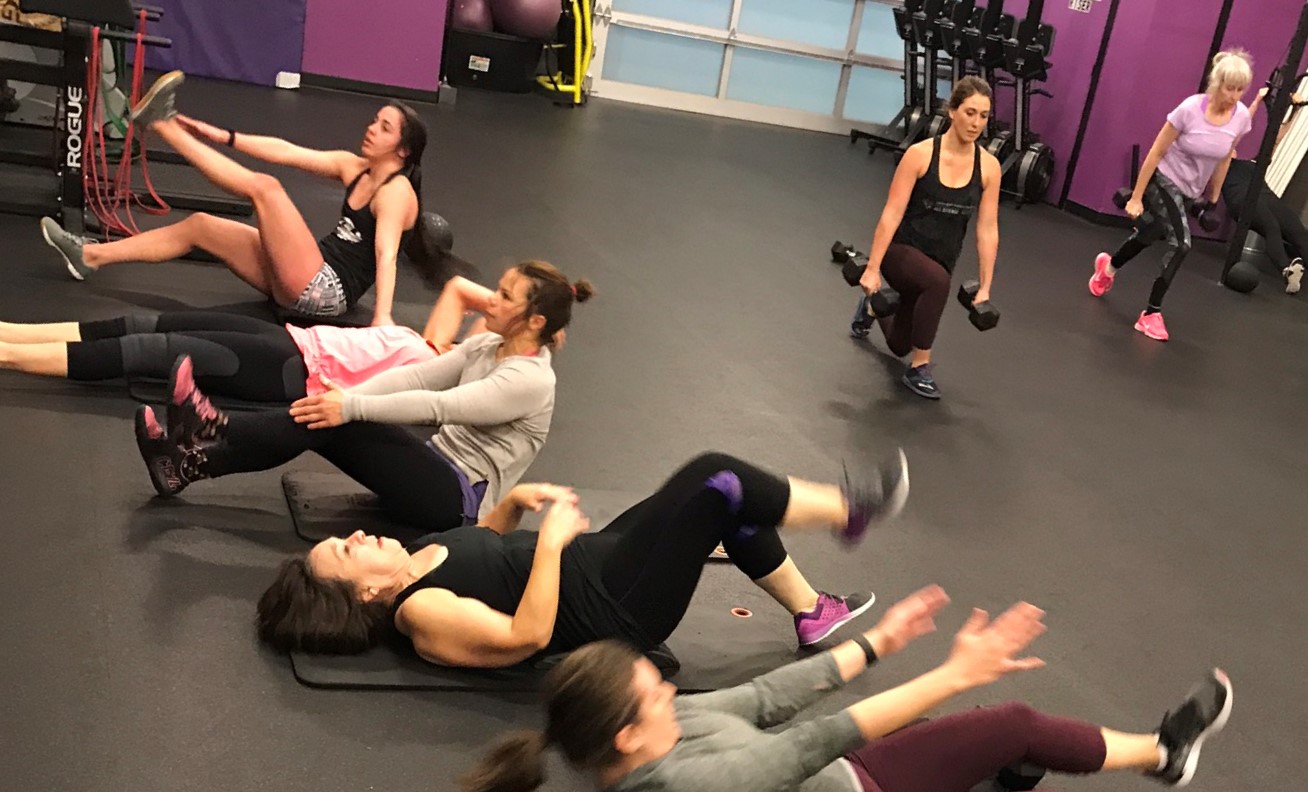 My favorite thing about Farmgirlfit is:
The sense of community and diversity of women. I am really impressed by the women in their 50's, 60's and the soon-to-be mama's that are working out next to me, and making health a priority. A workout at FGF certainly gives a renewed perspective and appreciation for a healthy body and mind.
When you're not pumping iron at FGF, what does the rest of your life look like?
I am fortunate that I get to travel quite a bit for my job to scout out events and meet with clients. One of my career highlights was getting the opportunity to work at the 2016 Olympic Games in Rio. In addition to work travel, I also have a bit of wanderlust–so I am always in search of the next adventure I can convince my husband or friends to go on.
How has the rest of your life been influenced/impacted by Farmgirlfit?
A big part of my job is connecting with clients. There is a running joke that I am an Olympian, who hasn't found her sport yet. I have a false sense of confidence that I am going to set world records and have this undiscovered talent.
For every National or International event we bring to Spokane, we also try out the sport. The fundamentals I have learned at FGF certainly translate to that effort. This past year, I barely survived a Judo practice where I was tossed around like a rag doll and put into headlocks. I also raced a BMX bike, threw javelin, and will be dialing in my Olympic lifts before we host the 🏋️‍♀️ USA Weightlifting Junior Nationals 🏋️‍♂️ starting in TWO WEEKS on February 15th. If you want to be a part of the event, you can sign up HERE to volunteer.
Guilty pleasure:
Carbs and sweets. I have recently discovered Bread Pudding, which combines all of my favorite things.
Team I'm always rooting for:
GU Women's Rowing!
My trademark dance move:
Unapologetically awkward, random and uncoordinated movements spontaneously executed at will.
My spirit animal and why:
Sloth. We move at the same pace.
My healthy indulgence:
Is there such a thing?
Any advice for new members or your fellow farmgirls?
FGF has a positive vibe and good energy that radiates as soon as you walk in. The energy and spirit is contagious, and I have learned we are far more capable than we give ourselves credit for.
Anything else to share?
Really, come join me as a volunteer at the USAW Junior Nationals – it's going to be an awesome weekend!