"It's not a chore. It's a chance to move more efficiently, lift heavier, finish faster than yesterday, defy the cannots, and not let easy suffice. Then I come back the next day!"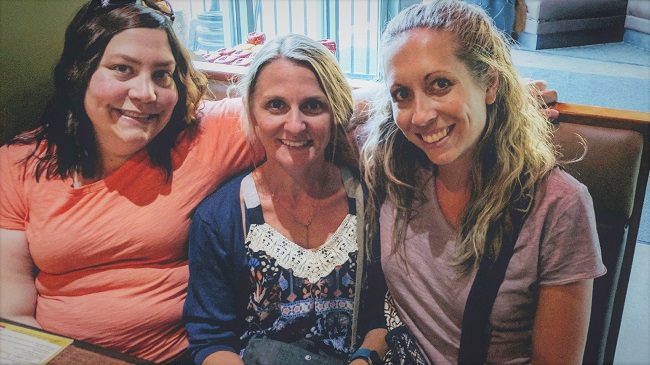 Member Of:
Farmgirlfit Cd'A
Occupation:
Teacher
Tell us about your fitness journey. How did you come to Farmgirlfit?
Several years ago, I was at an emotional and physical bottom after experiencing a huge loss. It was far easier to let my grief and sadness be in control than to gather energy to pull myself up. After way too long of letting these feelings dictate my well-being, I decided I was sick and tired of being sick and tired (and overweight), so I started to put myself back together. I joined a gym, changed my eating, and started doing all the things that had once brought me happiness. After a year or so of group fit classes and motivating myself to come up with my own workouts, I was getting bored and not making further progress.
I always drove by FGF and became curious. That entire summer I followed the FGF website and Grinds. I was intimidated because I didn't think I was the right kind of girl for a place like FGF. Pretty soon though, my need for motion, change, and MORE in general was weighing on me. Enter Farmgirlfit. I convinced my friend, Sarah to try a class with me. I was hooked after the first class, and haven't looked back!
If you could tell your Farmgirlfit story in 100 words or fewer, how would it read?
Look at The GrindTM, or don't, but always just show up. No matter what that board says, I will survive. And feel SO accomplished when it is over. It's not a chore. It's a chance to move more efficiently, lift heavier, finish faster than yesterday, defy the cannots, and not let easy suffice. Then I come back the next day!

What has been your greatest fitness/performance accomplishment so far?
I no longer dread a work out and hardly ever have to convince myself to go to class. I look forward to being at the gym because the workouts are so dynamic and fast-paced; I actually feel restless when I can't make a day. AND, I have to admit I am also quite proud of my FGF arms! 💪🏼💪🏼
What are your next health and fitness goals?
To work on not comparing myself to what others are doing. Maybe my bar is not as loaded or my box quite as high, but I have to remember that I am still busting my butt and pushing myself to meet my body where I am, for now, for today!
Favorite exercise at FGF is? Least favorite?
Ugh! I despise thrusters and ice skaters. Anything else that shows up in the Grind is all good by me.
When the Grind is kicking my butt, I'm thinking…
only 3,2,1 more rounds or only 10 more minutes! But mostly, I'm thinking of how good my skirts and dresses will look!
My favorite thing about Farmgirlfit is:
The people and the expectation. I love knowing that I have an accountability factor built into the gym. If I don't show up, someone will notice. When I do show up, I'll be with other girls thinking, feeling, and working through the same things I am, but in our own way. Our coaches are so knowledgeable and their dedication to knowing each of us as individuals is admirable and appreciated.
How has the rest of your life been influenced/impacted by Farmgirlfit?
The changes in myself, both physical and mental, that have come from FGF have allowed me to carry myself with so much more confidence and self-esteem!
When you're not pumping iron at FGF, what does the rest of your life look like?
Life outside the Farm is spent mostly with a pretty great bunch of 9/10 year olds, working through the ups & downs of 4th grade! Also, I get to be Auntie to some amazing nieces and nephews, and I am pretty lucky to be such a big part of their lives. Being outside on my bike(s), hiking, exploring, or traveling are some of my favorite things. Oh yeah, and eating tacos at the Mexican Food Factory!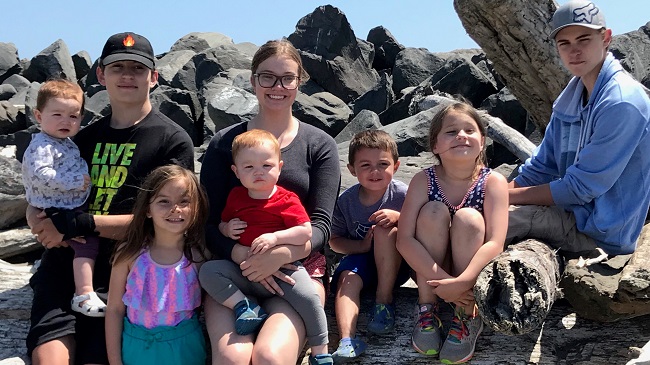 Who/what inspires you to be fit?
All the children in my life! Having the strength and energy to endlessly hold my baby nieces and nephews when they need it and be able to keep up with them when they play, run, and wrestle is priceless. Sharing my love for fitness with my students is also important--we are always working on our squats, push-ups, and planks! Sharing that passion and inspiring them to be active is important!
You might not know this about me:
Tell me I can't or challenge my fortitude...and I will show you what I think about that! :)
Guilty pleasure:
Kit Kats and Almond Joy! I have a secret stash in my desk at work.
I'm proud that
I made a decision, stuck to it, and have in turn persevered and worked hard for what I have accomplished as far as being strong and in the best shape of my 42 years; not a bit of it came easy or quickly.
Team I'm always rooting for:
Eek! I am not an avid sports fan, so it is usually whatever team my teenage nephews tell me we are rooting for.
My trademark dance move:
Anything that involves rocking or bouncing to lullabies with my littles that love to snuggle! Real dancing? I have two left feet for sure.

My hero is
My mom. She has been trying to kick her stage 4 ovarian cancer for over a year, and that lady NEVER misses a beat. She goes to work caring for others all day, she takes care of our family, and she goes about her life without letting the disease get the best of her. Whenever I am feeling full of excuses and self-pity, I think: If she can keep going, so can I.
Words that inspire me?
"If you can't fly, then run. If you can't run, then walk. If you can't walk then crawl. But by all means keep moving." - MLK, Jr.
Any advice for new members or your fellow farmgirls?
Stick to it! Becoming fit and strong happens for each of us in a unique time and manner. Embrace the gym family that is an amazing factor of FGF, and find a reason to keep showing up each day. Also, keep track of where you start--your body, your weights, your reps; eventually, you won't remember a day when you COULDN'T do it! It is an amazing feeling.