"FGF has made me a stronger person inside and out. No matter how I feel or how bad/great of a day I am having, I always show up with a smile on my face and love every second of it!"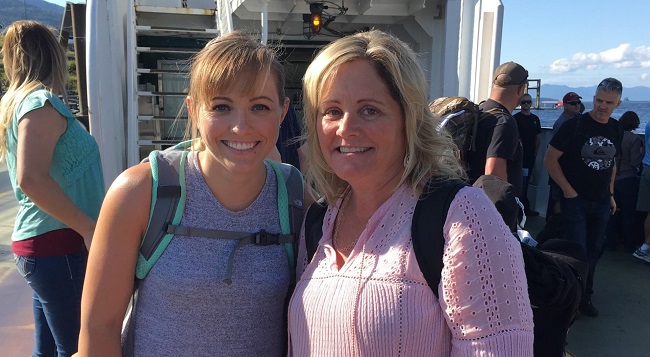 Member Of:
Farmgirlfit Cd'A
Occupation:
Executive Assistant
Tell us about your fitness journey. How did you come to Farmgirlfit?
All through high school, I played sports and was very active. College came around and I just didn't take the time to continue working out nor staying as healthy as I could be. So once college was over, I made a promise to myself I was going to get back into shape. About 4 years ago I joined a CrossFit gym hoping it would motivate me to get back to my good habits. That lasted about 2 years. I came down with a few medical issues that prevented me from working out. Once I was able to start again, I came across FGF! I drove by one random day, walked in, signed up and have loved it ever since. If it weren't for FGF and the community and support they provide, I would not be where I am today!
If you could tell your Farmgirlfit story in 100 words or fewer, how would it read?
FGF has shown me that no matter where you are in life or the struggles you may be facing, you CAN do this; it is important to never give up, and you'll pleasantly surprise yourself with what you can achieve!
What has been your greatest fitness/performance accomplishment so far?
DEFINITELY being able to Clean and Jerk 150lbs!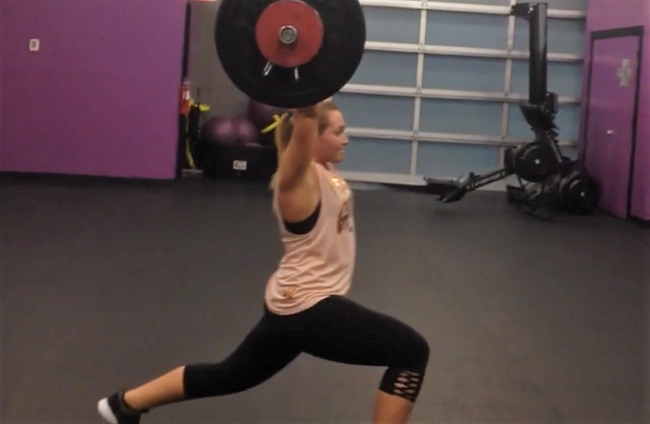 What are your next health and fitness goals?
My next fitness goal is to participate in and finish a Mud Run!
Favorite workout song?
Till I Collapse by Eminem
Favorite exercise at FGF is? Least favorite?
My favorite is Clean & Jerks. I have improved tremendously since I started! Now that I have the technique down, I enjoy them more than ever. My least favorite is Burpees. I don't know what it is about them, but they get me every time!
When the Grind is kicking my butt, I'm thinking…
How am I going to get through this?!? Then I remind myself, "You can get through anything you put your mind to no matter how challenging it may be."
My favorite thing about Farmgirlfit is:
All the ladies! Everyone is so nice, and I love that we always have fun, but can work hard at the same time.
How has the rest of your life been influenced/impacted by Farmgirlfit?
FGF has made me a stronger person inside and out. No matter how I feel or how bad/great of a day I am having, I always show up with a smile on my face and love every second of it!
When you're not pumping iron at FGF, what does the rest of your life look like?
Well, I work full-time, 40+ hours/week, but that is just a small portion of it. I always find the time to spend with family and get outside to enjoy the great outdoors. I enjoy fishing, hunting, riding my dirt bike and so much more! It's always great to have a balance in your life and I try my best to make that happen!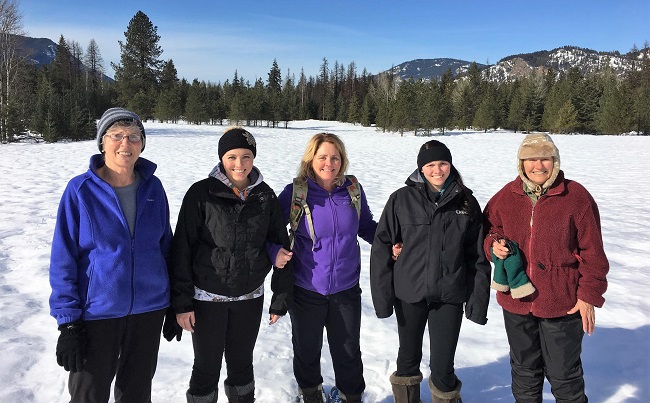 As a kid I dreamt I would grow up to be:
A marine biologist. I wanted to move somewhere tropical and live in a house next to the ocean. Once I got older though I realized how special of a place this area is, and how important family is. Since that realization, I haven't left!
Guilty pleasure:
Pizza and ice cream, separately, together, doesn't matter!
My hero is:
My parents are my heroes. If it wasn't for them, I wouldn't be who I am today!
My trademark dance move:
Oh my, no one wants to see me dance lol!
My favorite holiday and why:
My favorite holiday is Thanksgiving. It is the one time of year my whole family gets together, and I get to spend the entire day with them.
Any advice for new members or your fellow farmgirls?
Just keep kicking butt and working hard! We all have different goals we want to meet, and if we keep coming in, putting in the effort, we will all reach our goals before we know it!
Anything else to share?
I want to thank everyone at FGF for always keeping me motivated and pushing me to reach my full potential! This last year has been an amazing journey! FGF is truly my happy place!