Pennies for Pull-Ups is our annual charity fundraiser -- our anniversary celebration, a challenge to our members, and an opportunity to give back to our community. This year marks our 5th anniversary, and we look forward to making it our best yet, as we partner with a new charity who serves both Spokane and Coeur d'Alene!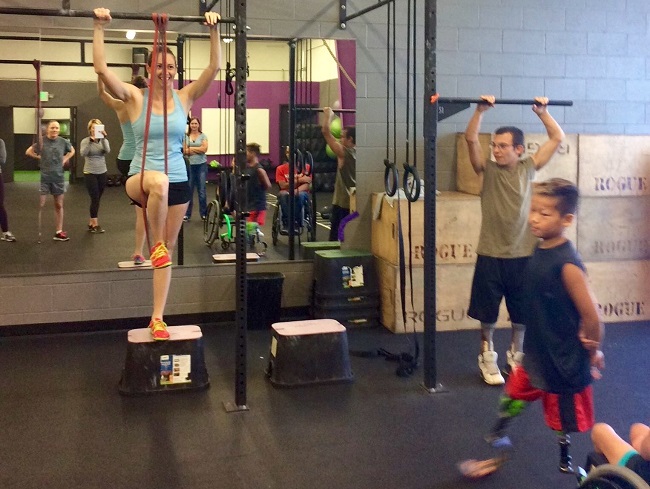 Hard to believe we are celebrating 5 years! 5 years of building strength, physical, mental, and emotional. 5 years of "I don't think I can" and "OMG, I did, I DID!" 5 years of friendships, encouragement, and support. 5 years of plain ol' hard work, and lots of fun! We know we wouldn't be here without each of YOU – our members, and the greater Spokane and Coeur d'Alene communities – and so each year we take the opportunity to give back, by partnering with a local charity in our Pennies for Pull-Ups (P4P) fundraiser.
How Does P4P Work?
Each day for the entire month of October, Farmgirlfit members are challenged to complete the number of pull-ups corresponding to the date:
October 1st – do 1 pull-up
October 2nd – do 2 pull-ups
October 3rd – do 3 pull-ups, and so on, until
October 31st – do 31 pull-ups!
For EVERY pull-up completed during the month, Farmgirlfit will donate 1 penny ($0.01) to a local charity.
By the end of the month, if a member completes the full challenge, she will have done 496 pull-ups! There's even a bonus option to do 4 more on the last day to join the 500 Club. Last year, Farmgirlfit members completed 72,865 pull-ups for the incredible young athletes of ParaSport Spokane.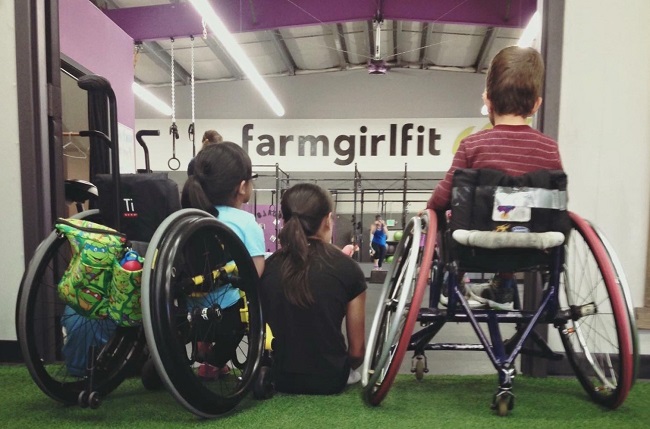 We would love to have each and every one of our members participate by completing as many days' pull-ups as possible during the month! Members are also encouraged to reach out to family and friends to sponsor them either for a flat dollar amount, or a per pull-up contribution. HERE is an informational flyer you can distribute to potential sponsors. Truly, this is where the majority of the funds come from, and we would love to make this year our best yet!
This Year's Charity
Each year we choose a different charity to receive 100% of the funds raised. We look for charities who are locally based, so that the funds stay within the community, and ones whose mission aligns to ours. This year we have chosen the Union Gospel Mission, specifically two locations: the Center for Women and Children in Cd'A and the Crisis Shelter for Women and Children in Spokane.
Center for Women and Children (Cd'A)
Opened in September 2012, the UGM Center for Women and Children is the first long-term, residential recovery center for women with children in Kootenai County. It provides a warm, home-like setting in which to explore and confront the issues surrounding abuse, addiction and homelessness. Services range from basic food, shelter, and clothing to medical care, counseling, life skills classes, and job training.
Crisis Shelter for Women and Children (Spokane)
The Crisis Shelter for Women and Children exists to provide a safe, healthy, short-term refuge for women and children in crisis. The Shelter strives to keep as many women and children off the streets as possible and admits guests until it reaches full capacity, which is happening all too often at the current location. The average number of guests has risen from 42 in 2007 to 84 last year, housing up to 6 women per room.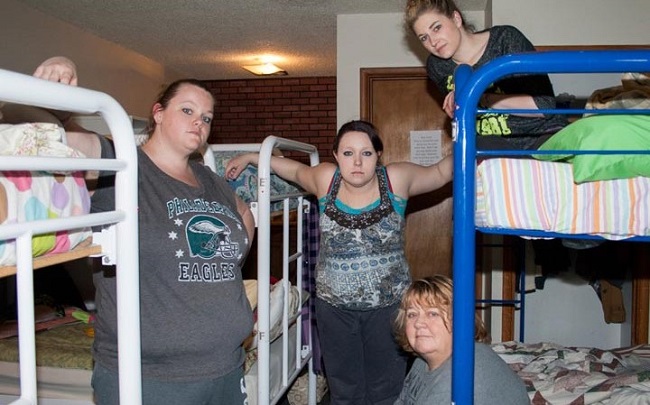 To address this demand and due to simple physical limitations of the old motel (lack of dining room or childcare area, outdated plumbing and electrical, inaccessibility of wheelchairs, etc.), UGM recently purchased a new location to serve as the Crisis Shelter. After renovation, the newer, much larger facility will communicate dignity, value and worth to the women and children who come in crisis, as well as offer a full-range of resources to help them return to society as contributing members. The funds we raise will go directly towards readying this much needed facility.
We have arranged special dates in October for you to hear from a UGM representative about the great work they are doing, as well as opportunities to tour the Centers to which we're contributing. Specific dates and times will be posted at each location.
The Details
Any variation of pull-up counts—strict, kipping, jumping, with bands, or ring rows—BUT your challenge is to stick with the same version or band(s) throughout the entire month, or move to a MORE challenging option.
Pull-ups MUST be completed at a Farmgirlfit location to keep you accountable—special arrangements can be made for extended travel.
Even on days when you're not attending The Grind, you're welcome to come do your pull-ups during the last 10 minutes of any regularly scheduled class.
You can make up the pull-ups of days missed, BUT can NOT work ahead.
Consistency is the key! The goal is to add just 1 more pull-up each day…not to save them all up and do them at the end.
Record your pull-ups in the binder provided at each location. This is what we will use to tally at the end of the month.
Weekly Prize Drawings for members who stay "caught-up" on their pull-ups. Details at each location!
Tax Deduction: If sponsors would like a deductible receipt of their donation for tax purposes, they MUST make their check payable directly to Union Gospel Mission.
How Can Non-Members Participate?
We welcome you to sponsor one of our coaches or members for either a flat dollar amount, or a per pull-up contribution. If you would like to contribute directly to our fundraising cause, you can do so with Cash, Check (payable to Farmgirlfit) or via PayPal to info@farmgirlfit.com – please specify it for "Friends and Family" and indicate as "Pennies for Pull-Ups."