In FGF Eats Real Food, we describe our approach to nutrition, set you up with a 12-week challenge to help you transition to a sustainable but also healthy approach, give you a bunch of shopping and preparation tips, and of course have a few recipes for each meal!
FGF Eats Real Food is included as part of the FGF@Home Program, which can be purchased here.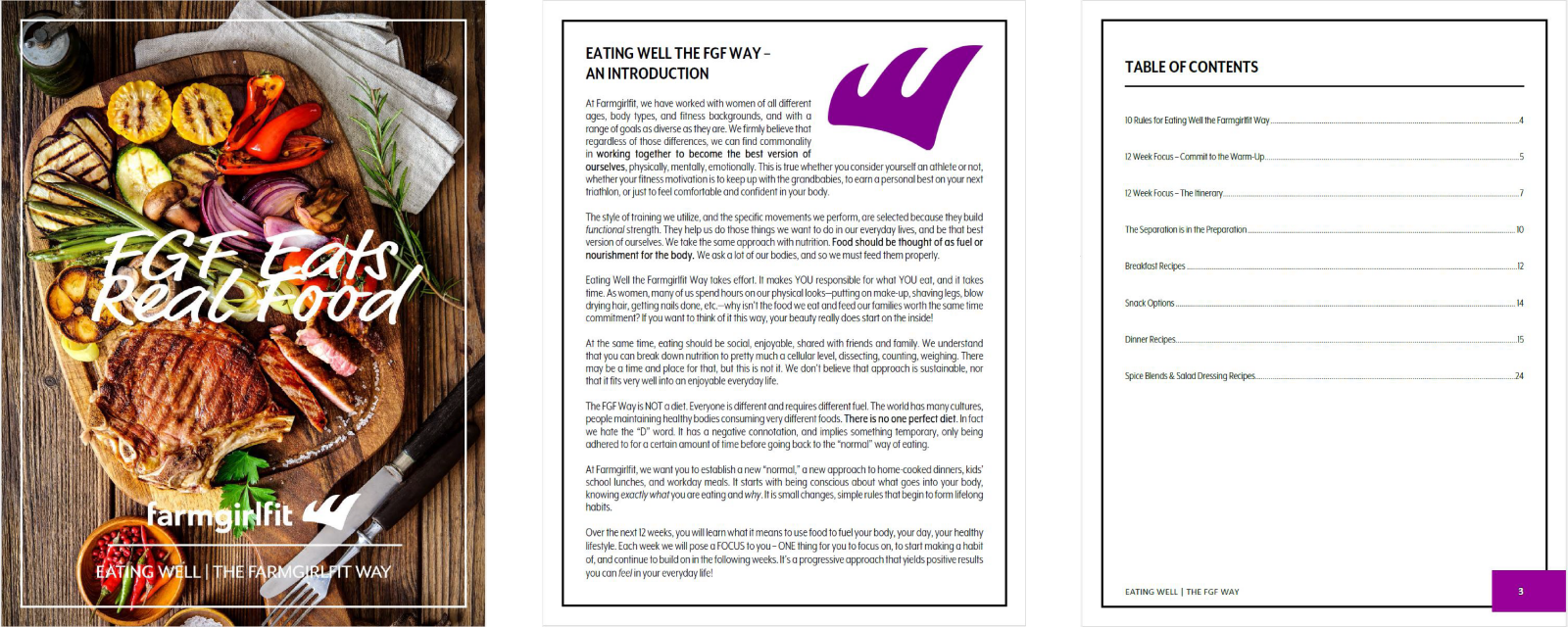 Click the PayPal link below to purchase and receive your copy!
Distribution of this ebook to others is strictly prohibited. By completing a purchase, you agree to these terms.